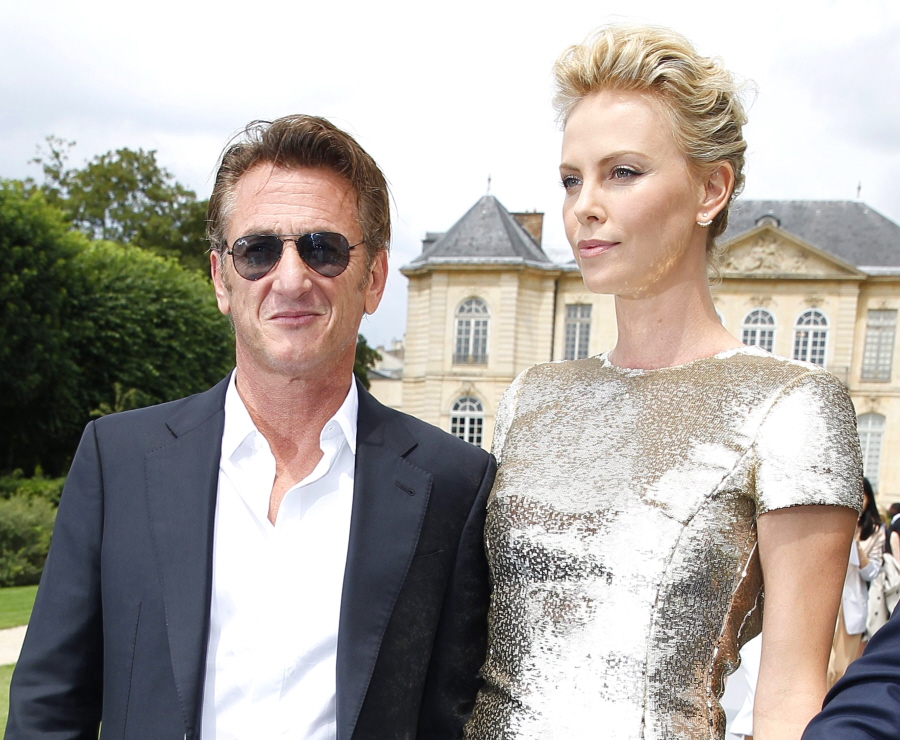 As we keep seeing, Charlize Theron and Sean Penn are really, really loved up. It's disconcerting for all of us out here in the cheap seats, but I'll give them both a little bit of credit. Sean genuinely seems to have chilled out a great deal with Charlize and it's like we're seeing a whole new (nice? happy?) person. As for Charlize… would she stick with it if she wasn't getting something out of it? No. She would not. So, Charlize and Sean are real. And they are serious. How serious? Sources claim that they could marry very soon, and Charlize wants to adopt another kid.
Oscar-winning couple Charlize Theron and Sean Penn have a lot on their agenda during their time in her native South Africa this summer: Shoot new drama The Last Face (he's directing, she's starring); get married; adopt a child together.

"They want to get married very soon," a source tells Us Weekly of the couple's wedding plans. Theron, 38, "always intended to have another child," a Penn confidante adds of the actress, already mom to adopted son Jackson, 2.

Eighteen years of friendship and eight months of dating have proven to Theron, 38, that Penn is a father figure. "Charlize has seen Sean grow up… he's a wiser soul and much more patient."

53-year-old Penn, meanwhile, is already dad to Dylan, 23, and Hopper, 20, with ex-wife Robin Wright. Sean has "become a strong role model" to Charlize's son Jackson.

A second source notes that Penn has babyproofed his Malibu home and set up a room for Jackson as well. "They're looking to the future with a lot of hope!"

"Sean is revitalized with Charlize," the source says of Penn, who began dating Theron about eight months ago after 18 years of friendship. (It would be the third marriage for Penn, who famously wed Madonna in the late 1980s, and the first for Theron, who split from longtime partner Stuart Townsend in 2010.)
[From Us Weekly, online & print edition]
Well… if it happens, it happens. I don't think Charlize really cares about marriage, weddings or being a bride. Although perhaps the Penn Dong has changed her mind. It might be a logistics thing too – it might be easier for them to adopt a second child if they're married. Right? Married couples are still given priority over single adoptive parents, I believe. Still… it will be very weird to think of Sean and Charlize as husband and wife. Ugh. I hope she knows what she's doing.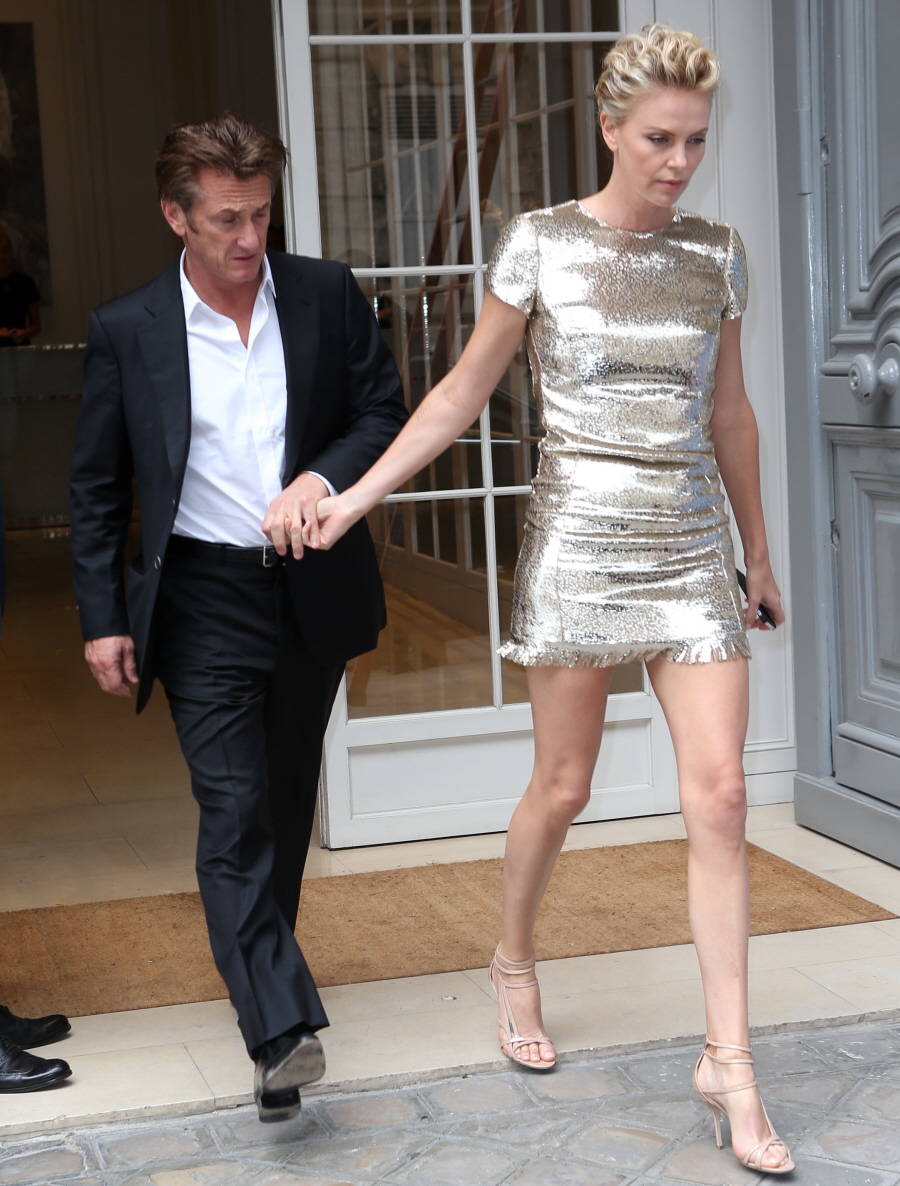 Photos courtesy of Fame/Flynet.