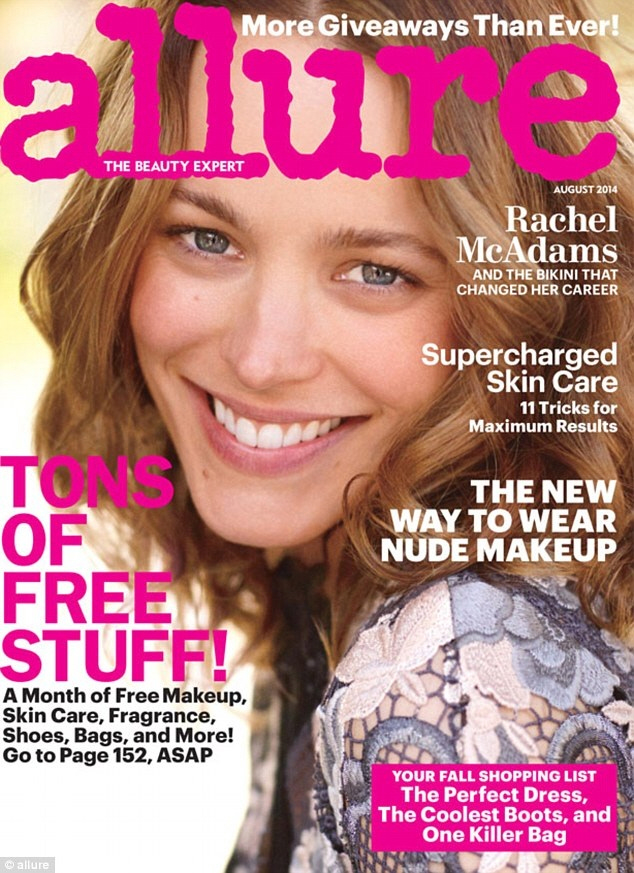 Rachel McAdams covers the August issue of Allure, and they finally released some quotes from the piece at long last. Rachel is promoting A Most Wanted Man, a spy/thriller starring the late, great Phillip Seymour Hoffman (it was one of his final roles). So, just FYI – Rachel's promotional work is going to be tinged with sadness as everyone asks her about PSH. Here are some highlights from Allure's cover story:
On the "Hey Girl" Ryan Gosling meme: "I know you're not going to believe me," she says sheepishly, "but I don't follow it."

On the reports that Lindsay Lohan felt intimidated by her: "If anything, I was in awe of her talent. I looked at her as this experienced actor, and she had great comedic timing. It's just funny to hear that because you never know what people are thinking. We all try to act like we've got it together."

Does McAdams still believe in true love? "Oh, yeah, for sure. Absolutely."

Filming a striptease in her first film, The Hot Chick: "I just remember breathing deep and thinking, Oh, my God, I have to go out there and do this striptease, as a man…as a woman. How did I get here?" she says. "It was probably one of the scariest moments I've had in my career. It stretched me in ways I could never have imagined." A slight pause. "Literally."

On Phillip Seymour Hoffman: "I learned so much from him. He really takes you under — he really took me under his wing. You feel very taken care of, but at the same time there's an element of danger: There's a crackle in every scene. He makes sure the stakes are very high, and there's a safety there, too. He had so much natural, raw talent, but he worked so hard, too. He really worked for it and didn't let up. I'm sure that wasn't easy."
I feel for her because magazines still ask her about Ryan Gosling even today, years after their relationship was done. I'm assuming this interview was conducted a few months before everyone knew Ryan and Eva were expecting their first kid too. So… please stop asking Rachel about Ryan. Enough. She's moved on. But if you want to ask her about what happened with Michael Sheen, I'd like to hear that.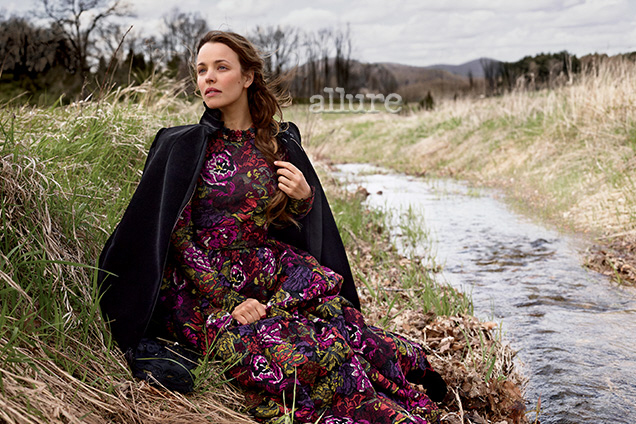 Photos courtesy of Allure.