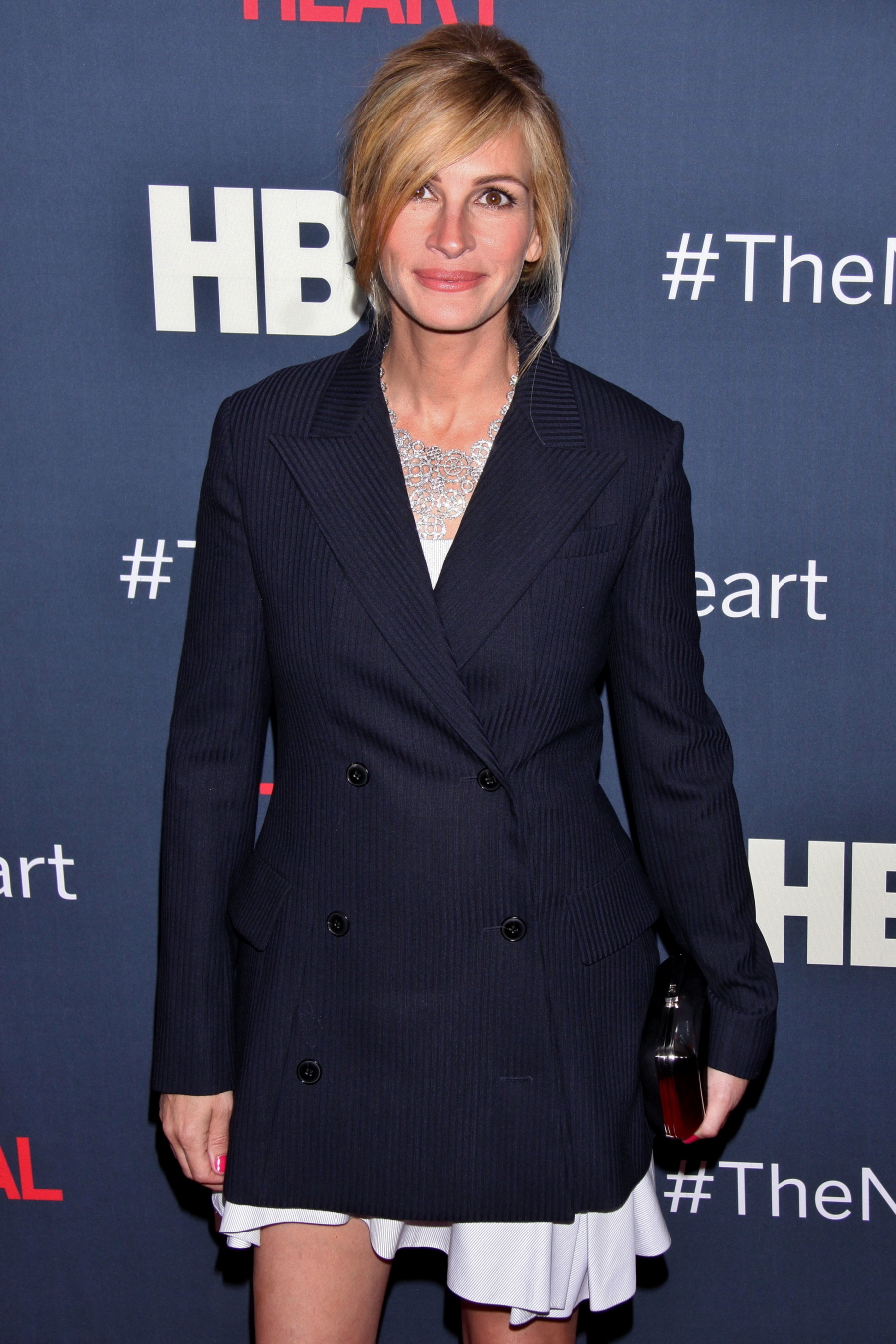 Last week, the Today Show kept talking about and promoting their exclusive interview with Julia Roberts. For days I was like, "What? What is she promoting?" It took me forever to realize that she appeared on Today and The Tonight Show simply to campaign for her Emmy Award. She was nominated for her work in The Normal Heart, which I think will probably end up winning many Emmys. My money is on Mark Ruffalo and Matt Bomer, out of all the actors. Julia was good, but… I don't know, any decent actress could have done it, you know? I feel like Julia just wants to remind everybody that she deigned to do (gasp!) a TV movie. Anyway, I'm including the Today video below and here are some highlights:
Whether her kids understand that their mom is a big movie star: "They understand that … people that I don't know might know who I am."

Her dream costars: "Annette Bening, Cate Blanchett, Emma Thompson… Anthony Hopkins, because he's my movie crush — who else? Chiwetel Ejiofor … George Clooney. Brad Pitt. I think I've made more movies with … Brad Pitt than I've made with anybody. So I'll just keep going with Brad."

On social media & modern celebrity: "I don't think I'd survive… It's just too nasty. It's the sport of ugliness. I'd pull out of it. I wouldn't have the stomach for it."

Leaving her kids at home for the first time to make August: Osage County: "Hazel refers to it as 'the dark time.' As my husband says, I had to at some point have that experience and know what it was like. And I was just lucky that on the other side of that experience was this dream job."
She also talks about motherhood and what it meant to her to take time away from Hollywood to just be a mom and I actually buy what she says about not needing that constant validation of Hollywood stardom every day. Of course, everybody still kisses her ass, so it's not like she would ever have to deal with the nightmare scenario of ever being anything other than A-list. I also believe what she says about social media – she wouldn't be the star we know today if she had come up in the era of social media and internet-fame.
Visit NBCNews.com for breaking news, world news, and news about the economy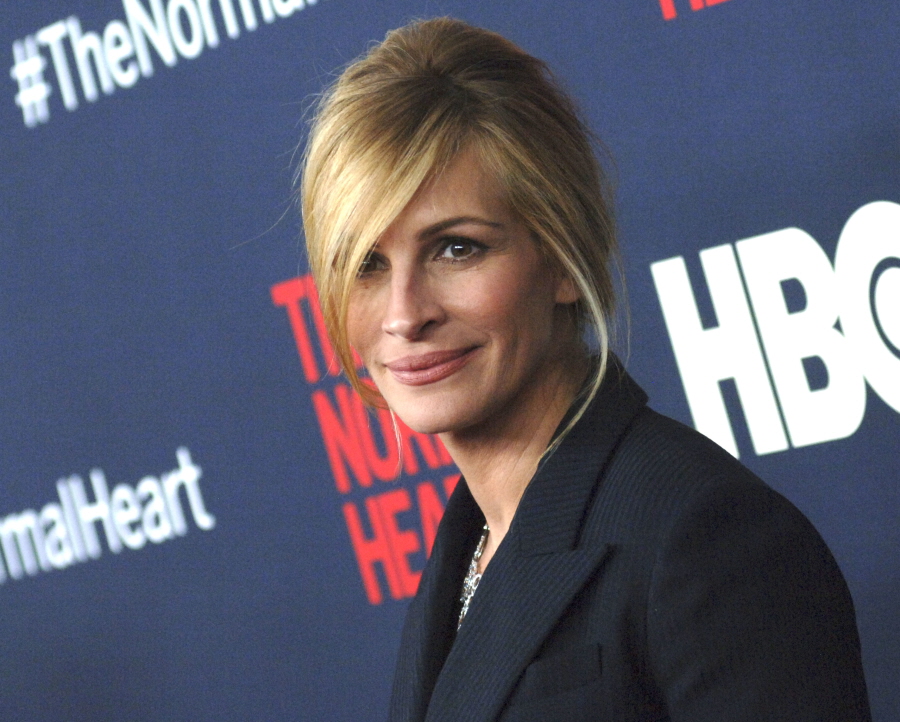 Photos courtesy of WENN.