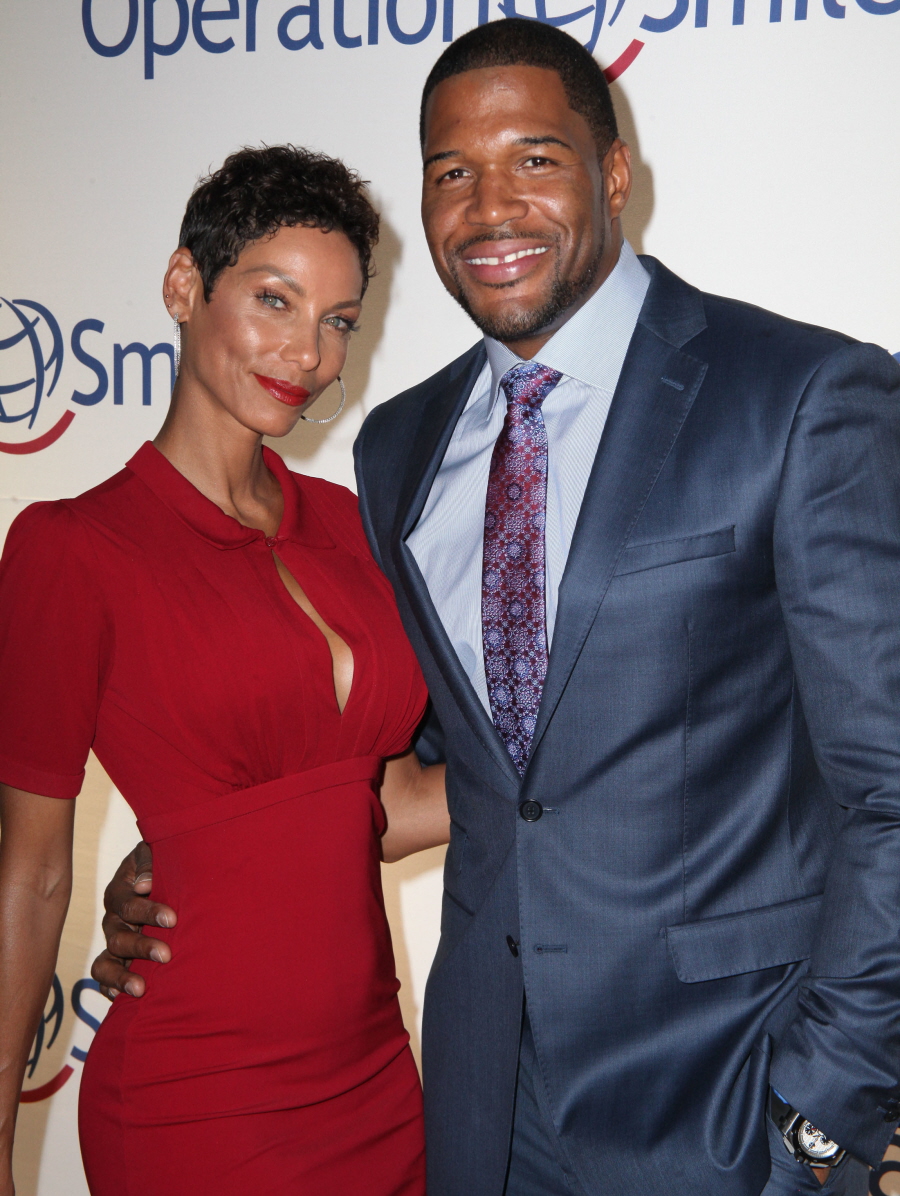 Over the weekend, I covered Michael Strahan and Nicole Murphy's split. They had been together for seven years, and they spent the last five years "engaged." The wedding never came. My gossip sixth-sense was activated and I really felt like there was going to be more drama to come. And wouldn't you know? There's tons of drama. As it turns out, Nicole Murphy was the one to publicly announce the split and she announced it just hours before Strahan's induction into the NFL Hall of Fame.
Michael Strahan had no idea his split from Nicole Murphy would be announced at the EXACT moment he was entering the NFL Hall of Fame … and friends think Nicole or someone close to her was trying to ruin the biggest moment of his career.

Sources close to the former couple tell TMZ Sports the break up has been a long time coming … Michael and Nicole had actually broken off their engagement several weeks ago. But we're told there was no plan — certainly not on Michael's side — to announce it before his induction into the Hall of Fame this weekend.

As it turned out, Michael was right in the middle of receiving his official HOF yellow blazer when the story came out … according to our sources. We're told several people close to Michael think the timing was extremely suspect.

As for whether it upset Strahan's HOF festivities — we're told he celebrated his Saturday night induction deep into Sunday morning. He also opened his speech by saying, "This has been the best weekend of my life."
So, the drama was percolating… Nicole and Michael had split weeks ago but were waiting to announce it and BAM, she tried to jack his Hall of Fame publicity with the messiness of the breakup. So, why is she mad? Page Six says it's because of money. Their sources claim that Michael wouldn't marry her without a prenup and Nicole was "unwilling to sign" even though Michael has always been "very generous" to her financially. But what about her divorce settlement from Eddie Murphy? Well, she gave some grifter named Troy David Stratos her money years ago and he made some shady investments and she sued him. So, she doesn't have much money these days. But was it all about money? Or did Nicole think Michael was cheating?
Nicole Murphy decided to tell the world she had broken up with Michael Strahan — right when he was entering the Hall of Fame — because that's when she "confirmed" he was unfaithful.

A source close to the couple tells TMZ … Nicole first got wind Michael might be dating another woman in early July and started investigating … the way scorned women do. We're told she was finally convinced it was true on Friday and immediately decided to go public.

The source did not know the nature of Nicole's proof. We're told Nicole insists her timing wasn't out of revenge, rather a total coincidence because that's when she knew for sure. It just happened to come precisely when Michael was getting the greatest honor of his career.

Other sources tell us Nicole and Michael have been broken up for several weeks — and, in fact, their bi-coastal relationship has been on and off for almost 2 years … since Michael took the 'Live' gig. Ultimately this may come down to that old "Friends" theory — but we're told Nicole definitely did NOT think they were "on a break." Reps for Michael and Nicole have not responded to calls for comment.
Nicole Murphy really isn't coming across like a nice woman here. At all. It sounds like Nicole and Michael had been on the outs for a while and he started dating someone else less than two months ago, before he had declared his engagement with Nicole over and done with. So, that's on him for not being entirely clear. But still… it sounds like Nicole was out to hurt him and it sounds like their relationship was a huge mess and more trouble than it was worth.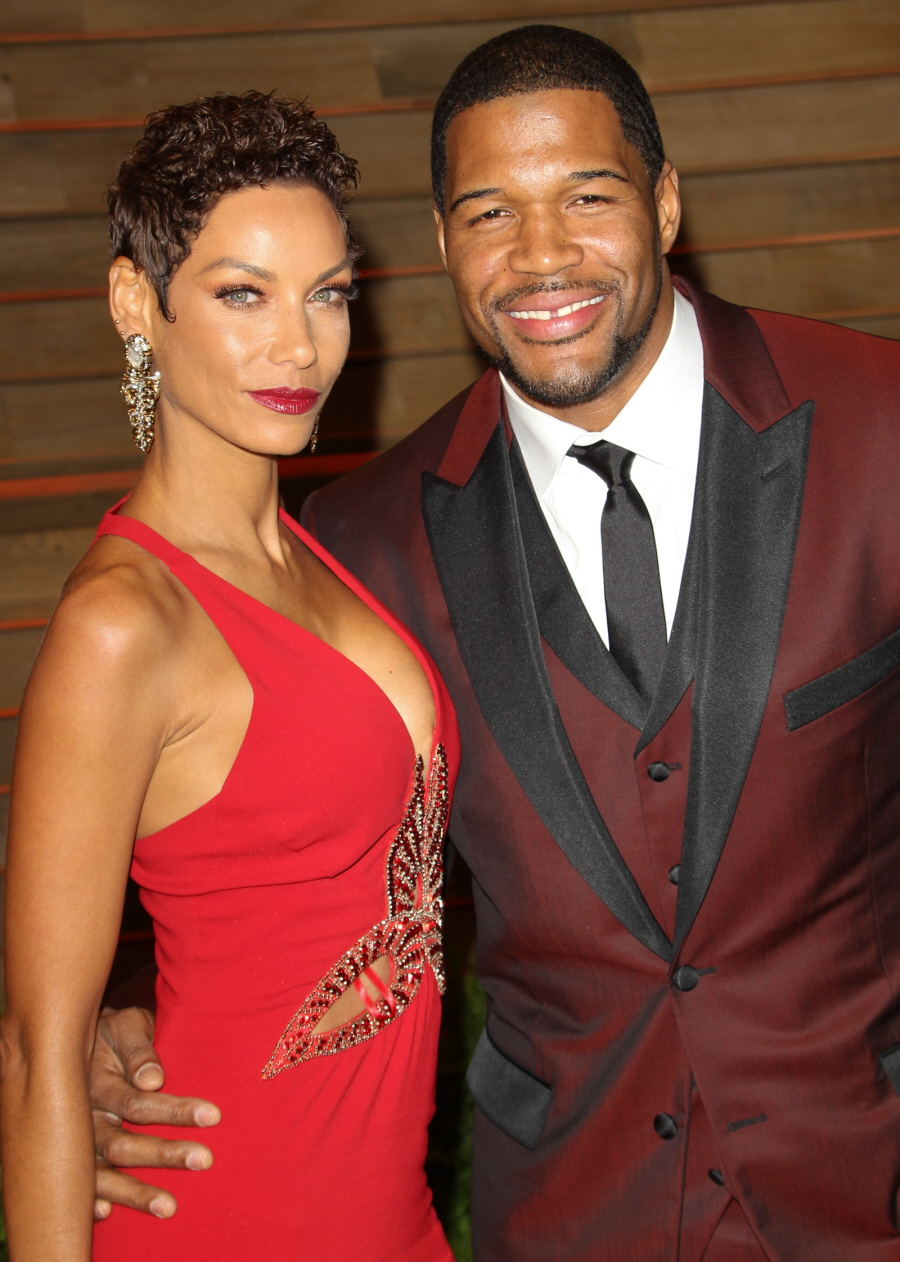 Photos courtesy of WENN.