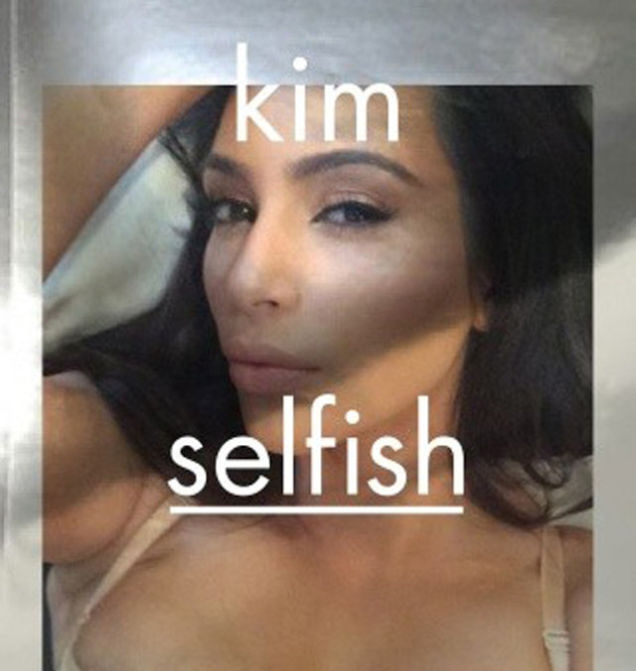 If you've glanced through Kim Kardashian's Instagram lately, then you're probably a sad blogger who needs to question your life choices you've probably noticed that Kim has been really "extra" on the whole selfie thing lately. I personally think it has something to do with Kanye West repeatedly saying in interviews that he gets turned on by Kim's photos (not so much with Kim herself) and Kim thinks she's taking all of those selfies "for Kanye." Well, now we know the real reason – she's doing a coffee table book of "selfies." The header image is allegedly the cover of said book, although I did crop the image because I don't want to inflict her veiny boobs on you. If you really need to see the full cover, go here.
This is not a joke: After Kim Kardashian admitted to taking 1,200 selfies while on vacation in Thailand earlier this year, the reality star has inked a deal with Rizzoli publishing and is set to release a book of selfies in April 2015.

Appropriately titled Kim Kardashian Selfish, the collection will be available to grace your coffee table for only $19.95. The cover features Kanye West's wife giving her best sexy stare into the camera with ample cleavage on display.

Kardashian, 33, explains how the "selfish" book idea came about in an episode of Keeping Up With the Kardashians, telling her family it all started when she was making a personal book for hubby West.

"I couldn't think of what to get Kanye [for Valentine's Day] and so I was like, 'All guys love it when a girl sends them sexy pics,'" North West's mom tells Brody, Kylie and Bruce Jenner while eating in Thailand, "So I had Stephanie [her assistant] get a Polaroid and we were taking photos around the entire house … making this cool book and it ended up turning out so cool we came up with this idea to do a selfie book so I'm going to make some super racy."

When asked by her stepbrother Brody if the book will stay only for West, Kardashian hinted, "Yeah, but I might share some of them. Some of them!"
You know what I was thinking about the other day? Whatever happened to celebrities releasing their own calendars? It used to be that if you were a B-list type, you could always do your own calendar line full of sexy photos. I guess people don't do it so much unless it's, like, One Direction. Anyway, that's what this reminds me of – I'm sure there's only a limited number of people who really want to see a coffee table book full of Kim Kardashian's selfies, but… that limited number will probably be bigger than we expect.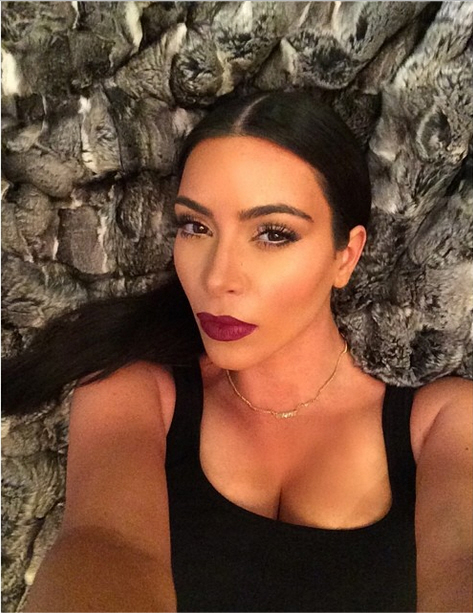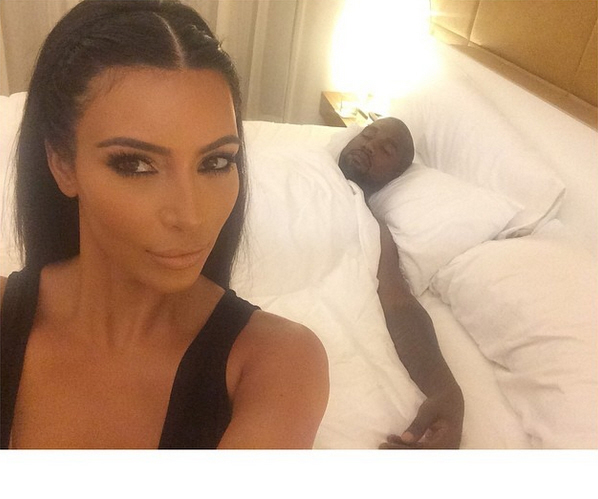 Photos courtesy of Kim's Instagram.