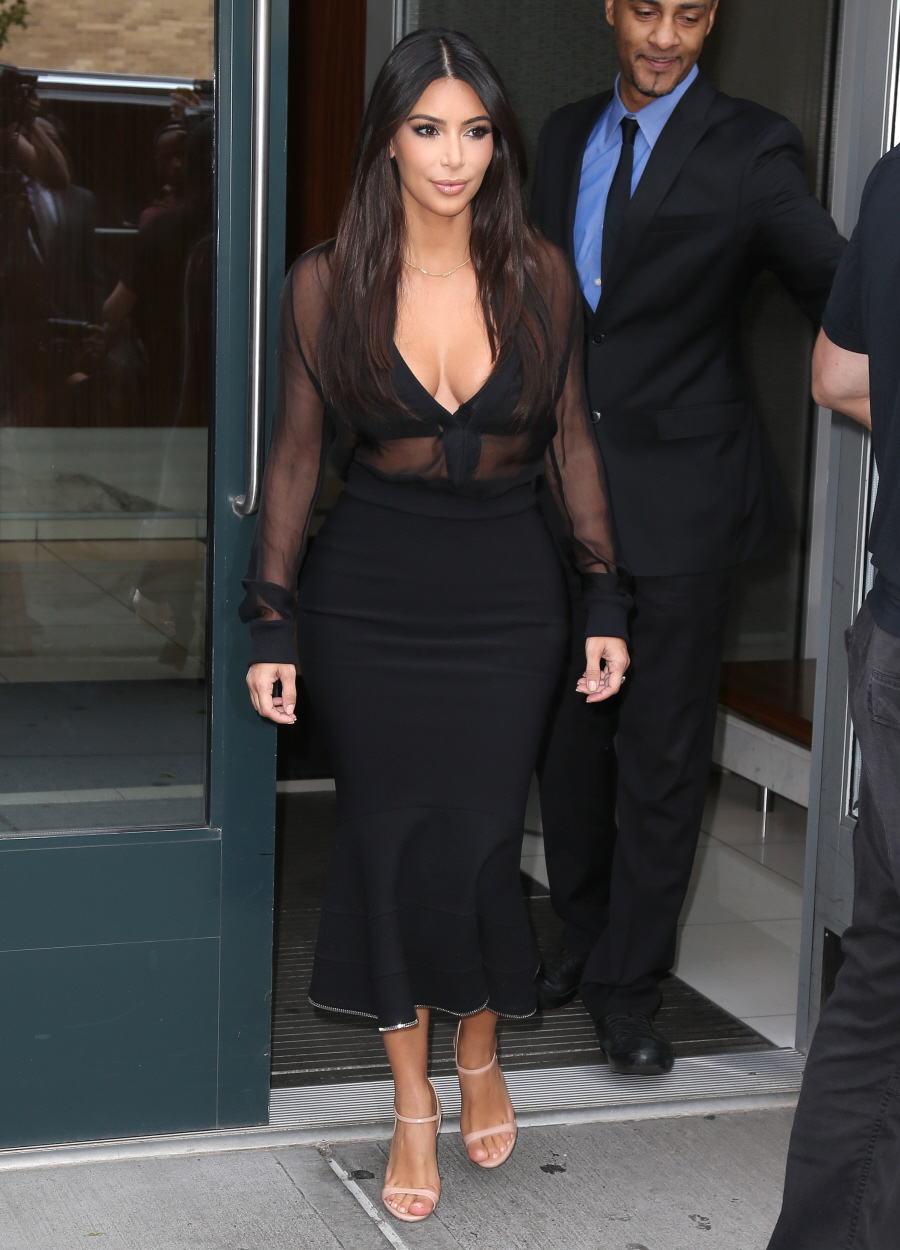 Here are some photos of Kim Kardashian out and about in NYC yesterday. Because that's where we are in the gossip world today and I'm really just trying to keep afloat after yesterday's tragedy. So, let's talk about Pinocchio Butts and lies. Robin Williams would have wanted us to laugh, you know? Kim had at least two costume changes yesterday. The black outfit was earlier in the day, and I actually sort of like it, but that's the '90s Girl in me talking. Every woman in the 1990s had a shirt exactly like that. You wore it with black boot-cut jeans and a black bra.
As for the other outfit… ugh. Kim wore that last night when she stopped by the Watch What Happens Live studio (I guess she did a pre-taped bit, because I can't find any video online). I'll give her something: the color is really beautiful. The design? Not so much. I don't understand her obsession with cutouts, especially in her midsection. Anyway, the dress isn't so bad from the front but it's crazy-unflattering from the back and you can see how Kim is pretty much poured into it. So, overall… these outfits are far from the worst she's ever worn. But that doesn't mean they're good. Or fashion-forward.
Incidentally, a source recently spilled some details about how Kanye adores Kim – allegedly, he's always surprising her with gifts, mostly clothes and shoes. But he also leaves the studio in the middle of the day to bring her yogurt. Sure. When he's in town. Because they usually aren't even in the same city.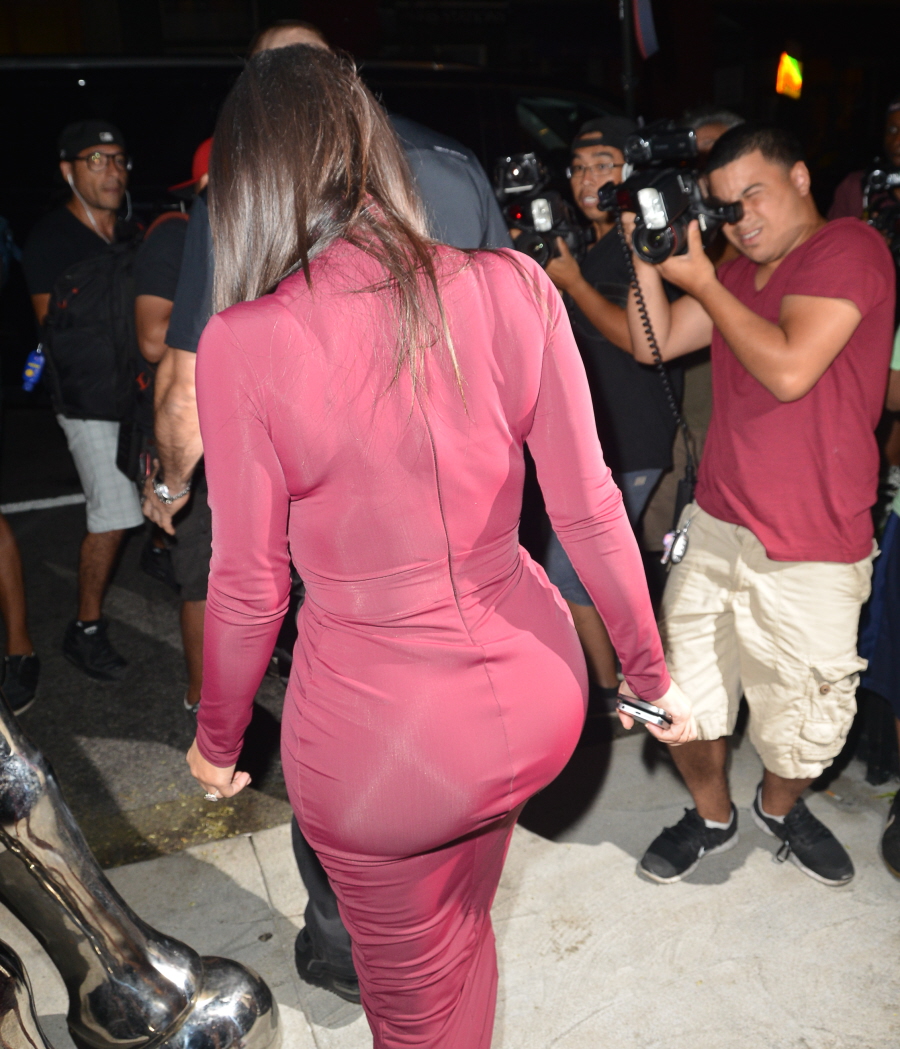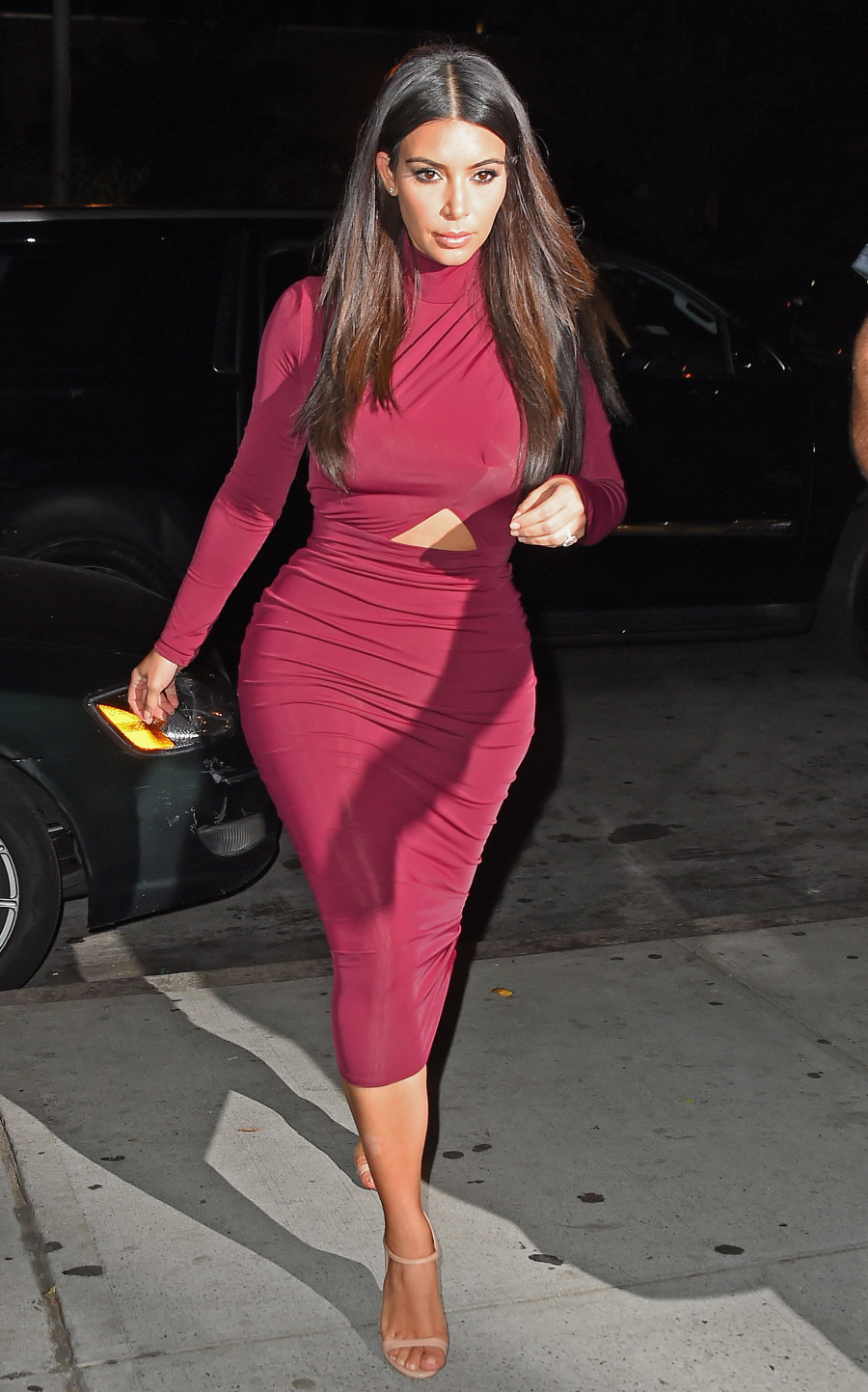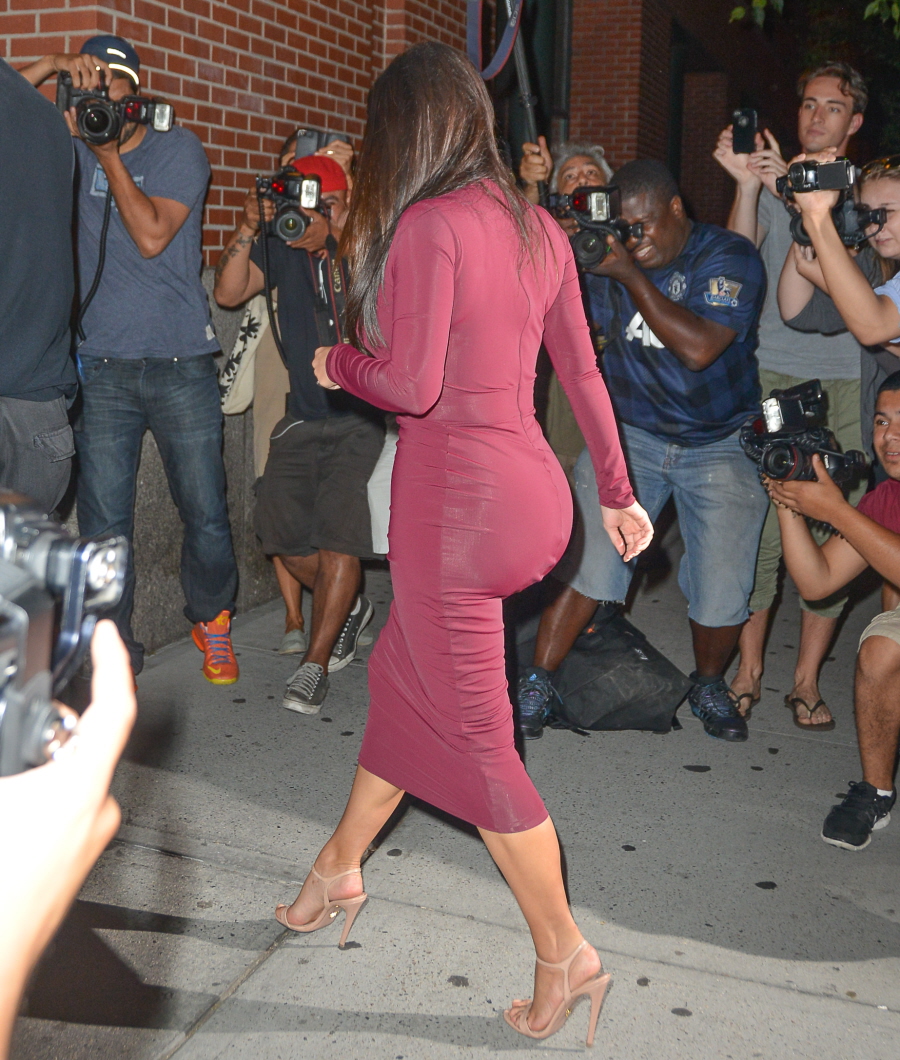 Photos courtesy of Fame/Flynet and WENN.