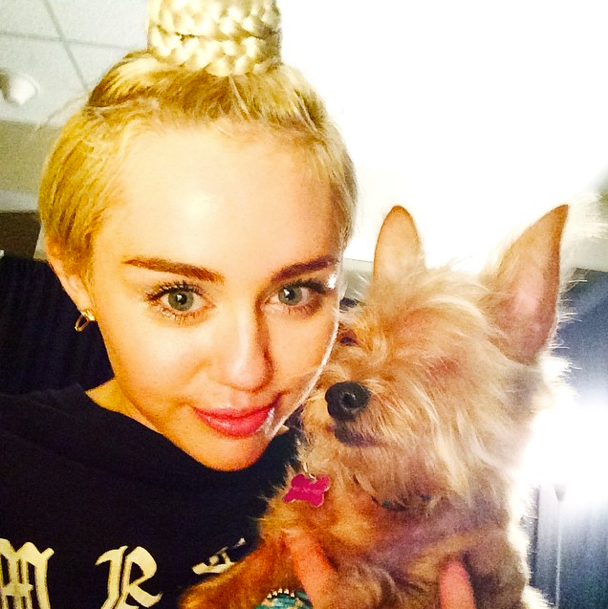 I recently opened a ghost Instagram account to make it easier to track celebrities' ongoing antics. For work! The experience has been interesting with one drawback: Miley Cyrus has been spamming up my feed, y'all. I swear she posts more than anyone else that I follow. Some celebs post a couple of photos per month. It feels like Miley posts a couple times an hour. She has wayyy too much time on her hands, even when she's touring.
A new story from this week's Life & Style is pulling the "out of control" card on Miley again. I don't doubt that Miley could spiral downward, but her usual habits of weed and fake moonshine don't place her in immediate jeopardy. Is she a pill? Absolutely. This new story from Life & Style says Miley was a total nightmare during her recent tour stop in New York. She stayed at the swanky Greenwich Hotel, which is a place that most celebs see as a peaceful haven. Robert De Niro planned it with serenity in mind. God only knows why Miley decided to stay there. Probably because it's one of the most expensive hotels in the city, so she figured it was the place to be seen:
NYC's Greenwich Hotel may be a quiet place for celebrities to stay and be left in peace – but Life & Style has learned that during Miley Cyrus' Aug. 2 visit to NYC, the singer's antics led hotel guests to file numerous complaints to staff.

"It was like a tornado hit the lobby," an insider exclusively tells Life & Style. "Miley and her posse took over, screaming and carrying on so much that management received a number of complaints."

And the insider explains that hotel guests and staff were appalled to see that someone in the group was smoking pot. "It was the kind of bad behavior you'd expect from a bunch of juvenile delinquents," the insider adds.

But when management tried to nicely ask Miley to tone things down, the "We Can't Stop" singer had a public meltdown. "She started screaming at them and saying that she's spent so much money there that they should be glad to have her," the insider says. "She basically threw a tantrum and acted like a spoiled brat."
[From Life & Style]
The story also says that Miley and her entourage did karaoke until 3 a.m. and acted "like a pack of wild dogs." Wait, are they sure that the witnesses weren't talking about Miley's real-life pack of dogs? I kid. This story seems believable because Miley hangs with a bunch of party animals led by her obnoxious assistant, Cheyne. They all think they're so rebellious and cool. One day they'll probably be so embarrassed to have behaved this way in public.
Here's a few of Miley's recent Instagram gems. Girlfriend needs a hobby.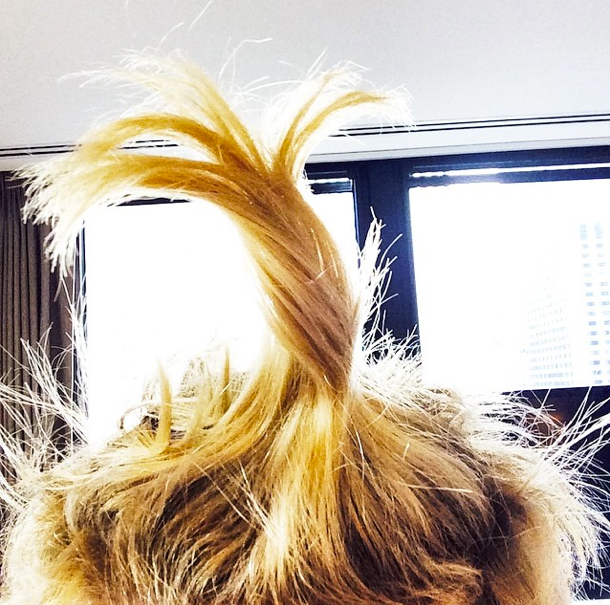 Photos courtesy of Miley Cyrus on Instagram & WENN