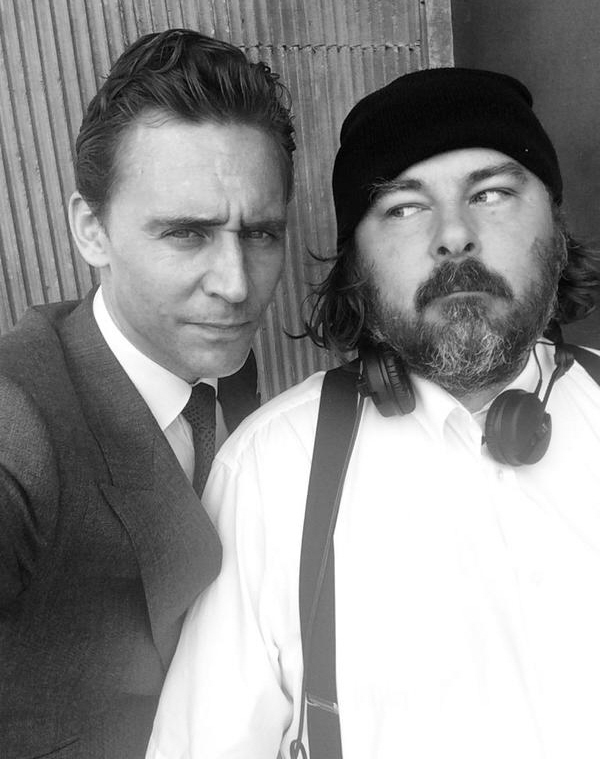 Tom Hiddleston continues to tweet. Come to the dragonflies, my king. Come to them. Bait them with poetry and photos. They will love you forever if you do a Twitter photo every day. PLEASE. Anyway, Tommy tweeted the above photo yesterday, writing: "#HighRise continues its mad, beautiful descent into chaos. @HighRise_movie is where it's at. Meanwhile: the boss." That's Ben Wheatley, the director. Tommy's new best friend, because Tommy can't help but suck up to the boss.
Anyway, I don't have all that much to say. There's not much Tommy news. I wish paparazzi would stalk the set in Belfast a little bit, but when I checked #HighRise on Twitter, I found that Hiddles was posing for fan photos on the set – go here to see. His hair seems to be staying this gingery shade, which I like. He used to have dirty-blonde Gene Wilder hair. I guess he's found a way to stay ginger-y and less frizzy. His hair is actually looking really great for this film. Now we just need to convince him to grow some facial hair.
There's been no news on the Ben-Hur remake, only that producers are interested in him for the lead (Judah Ben-Hur). He hasn't signed on to anything. I think he's pretty booked up for the rest of this year – after High Rise, he has to research and then film I Saw the Light. That will be filming from October through December. The Ben-Hur remake has already been given a 2016 release date, so maybe that will be Tommy's early 2015 project?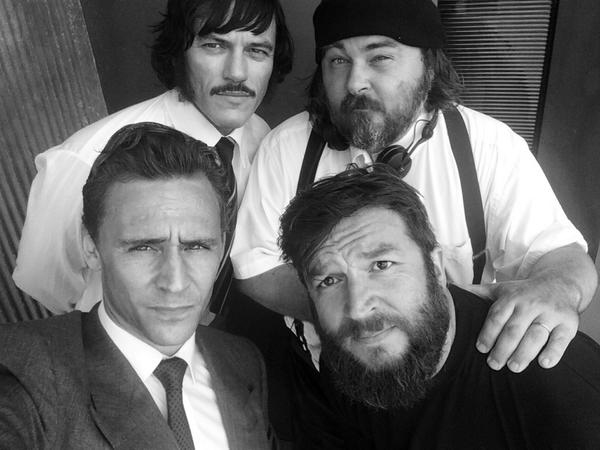 Photos courtesy of Tom Hiddleston's Twitter, PR Photos.