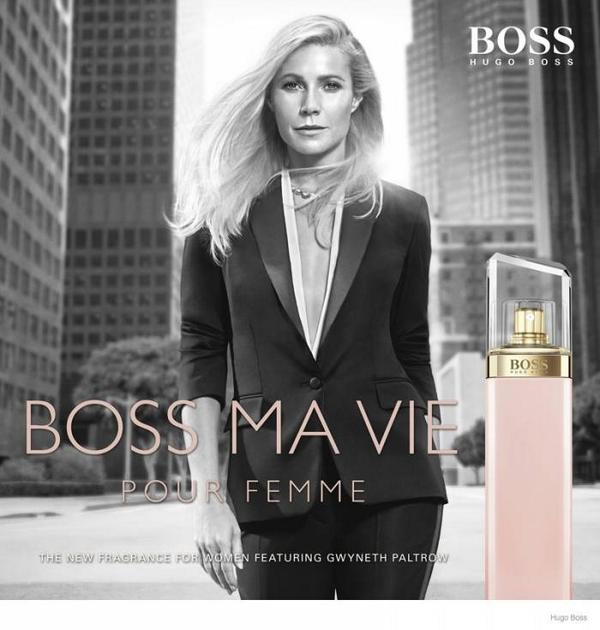 Gwyneth Paltrow is the current face of Hugo Boss's fragrances. She did the Nuit ads a while back, and then she did Boss Jour and now her current ad campaign is for Boss Ma Vie. This campaign was certainly launched at an interesting time, wasn't it? Everyone needs to rally around poor Goop, whose husband ran off with the cooler, younger, more accomplished girl. Goop's friends rally around her and now Goop has to bravely shill an advertising contract. Woe is Goop. What's really funny though is that this commercial is AWFUL! I think Gwyneth is trying to do "ice princess" and "sexy" at the same time, and I swear, when she's sniffing the mass-market peasant fragrance, she looks like she's stifling an eye-roll.
Right? This is not a good commercial at all. I can't believe she would shill for something so peasanty too. I'm so embarrassed for her. But Goop is a professional, and she told Elle UK recently that Boss Ma Vie is "so personal and immediate; it smells different on everyone. When I wear it, it gives me a feeling and I just like that feeling." So eloquent. Let's rally around her!! Goop also told People Mag:
"I love the concept behind the fragrance and that it represents a time to pause and take a moment. I have these moments every day where I think how beautiful life is. It's those moments that are so simple and so pure, and that really connect you to your heart…. I'm drawn to an eclectic mix of scents. I wear different ones depending on my mood that day. I wear men's cologne, really feminine florals, citrusy things and really musky woodsy ones too."
Good lord, she's officially going Full Aniston, isn't she? I don't understand how doing this touchy-feely New Age/Goddess Circle stuff is her best move at all. Goop is an elitist bitch. She's always been an elitist bitch. She needs to own that and throw shade from that position.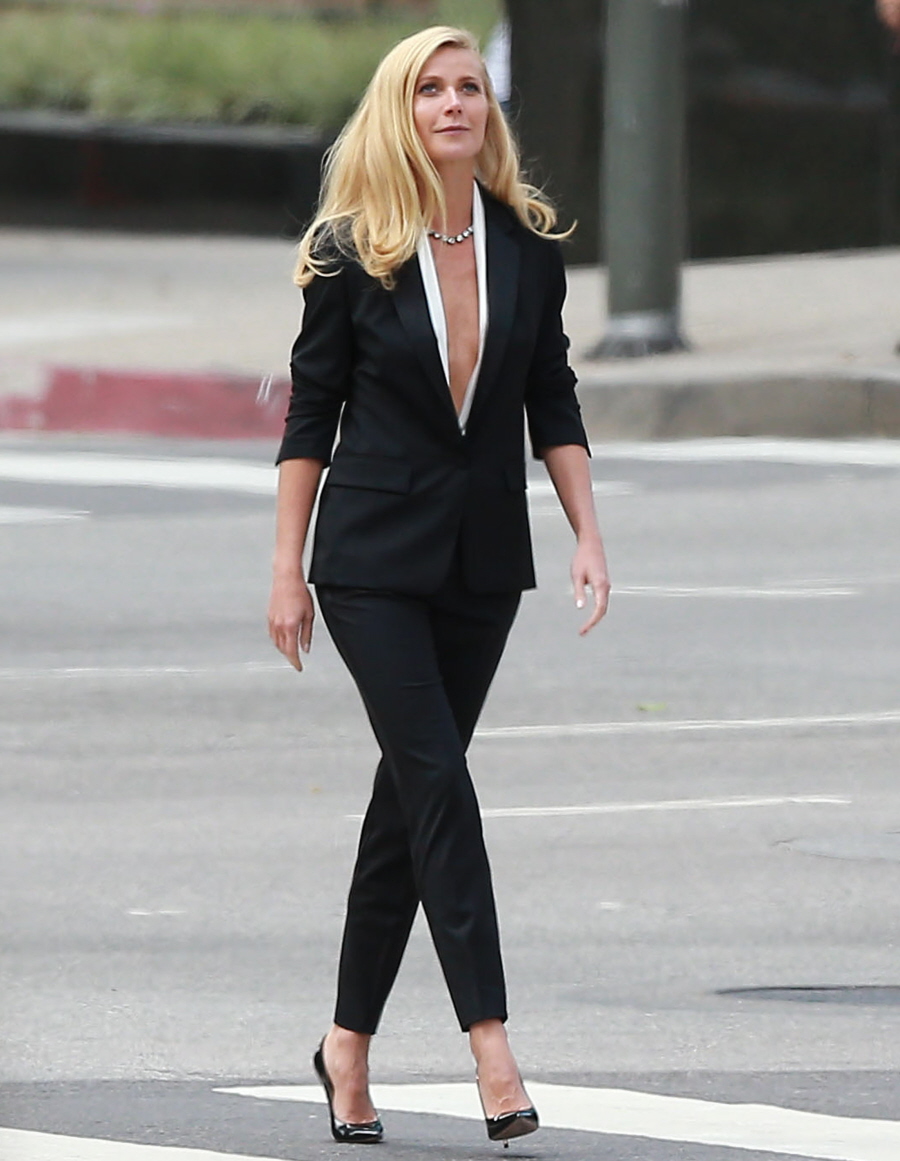 Photos courtesy of Fame/Flynet & Hugo Boss.