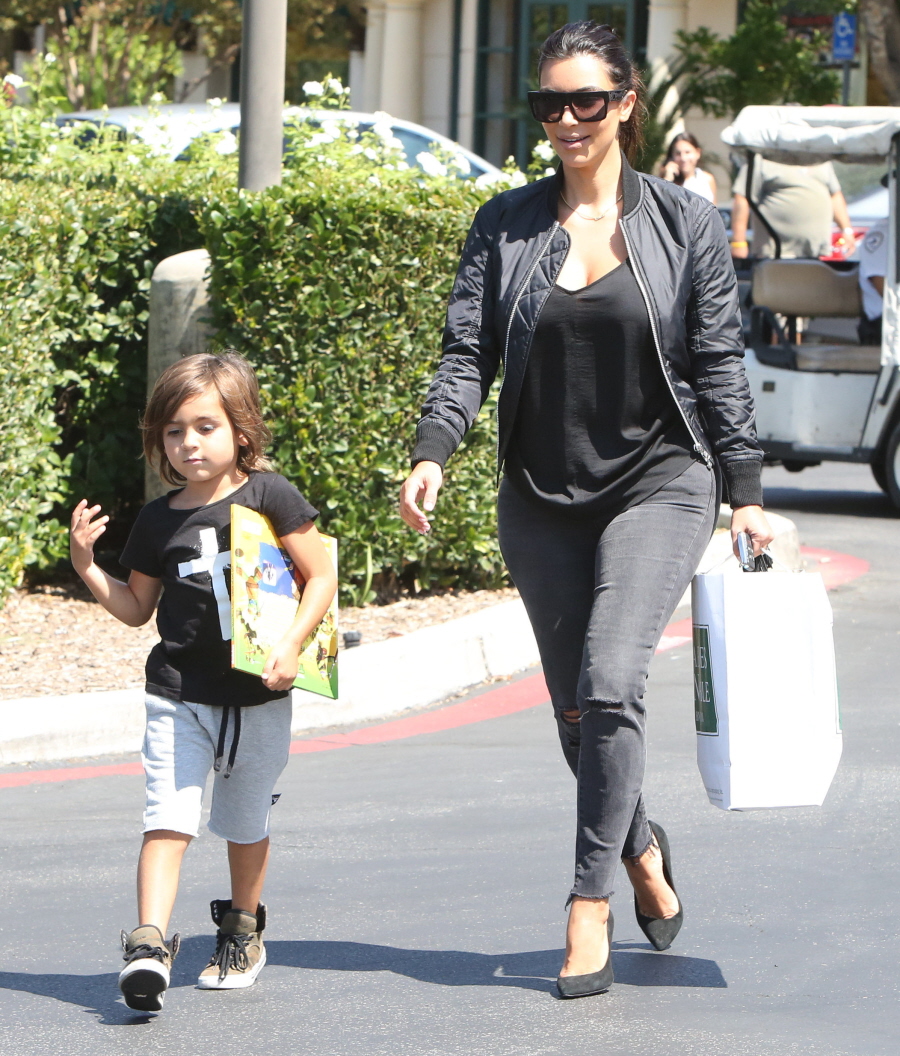 Here are some photos of Kim Kardashian and her nephew Mason Disick out and about yesterday in Calabasas. Auntie Kim took Mason to see TMNT, which… I don't know, it seems like Mason is too young for TMNT, right? But don't look at me. When I was Mason's age, I was watching Beverly Hills Cop (which I still love). This is Kim's "downtime" ensemble and it's pretty unflattering, like everything she wears. Kim always makes me feel good about how I look in jeans.
Meanwhile, Radar says that Kim's "charity Ebay auctions" have become a very lucrative side-project, garnering nearly half a million for Kim and only $44,000 for charity. Sounds… pretty typical for a Kardashian:
From video games to makeup lines and a new selfie book, Kim Kardashian will try anything to make a buck — and that includes giving back to charity. For years, the reality star has overseen a thriving eBay retail store of her used clothing, giving just 10% of the proceeds to charity. She's defended her stance, but new tax documents obtained by RadarOnline.com reveal that in 2013, that added up to just over $44,000 for one of her favorite charities — and nearly half a million for herself!

In December 2013, Kardashian bragged about giving 10% of November proceeds to Life Change Community Church, a ministry founded and supported by her mom, Kris Jenner.

And though Kardashian's financial records are private, and the church, as a tax-exempt organization, does not keep public records, Radar has uncovered 2013 tax documents from the company that processes charitable giving on eBay, revealing a glimpse of how much Kardashian gave, and how much she kept to herself.

According to the Paypal Charitable Giving Fund tax documents, Life Change Community Church received $44,917 from eBay sales in 2013. What was Kardashian's cut?

She's said, "When the eBay numbers get broken down, the auction management agency that posts for me gets a percentage for all their hard work, then, eBay listing fees, end of auction fees, eBay Store fees, Paypal fees, etc, all add up to about half the sale. Then I give 10% to charity."

That means that in 2013, based off the amount Life Change received, the total amount of the sales could be roughly $898,340, making Kardashian's final cut as much as $404,253. (While portions of sales could have come from other eBay members, Kardashian is by far the most prominent.) Siblings Kylie and Kendall Jenner send a portion of their proceeds to the Children's Hospital Los Angeles, which received $26,831 in 2013.
I had totally forgotten about the Kardashians' shady-ass church and that church's shady charity scheme. I'm all for giving to local charities and if you want to tithe, go ahead. But I've read some stuff about Kris Jenner's favorite church and the whole thing seems rather… um… well, let's say I doubt everything is above-board with the church. As for Kim's "charity auctions" and the actual numbers of how much she gives to charity… it's about what I expected. My take is she doesn't need to give anything to charity, that's her prerogative, but don't proclaim to do these big "charity" Ebay auctions then. Just say you're auctioning your stuff and state clearly that 10% of the profits will go your shady church.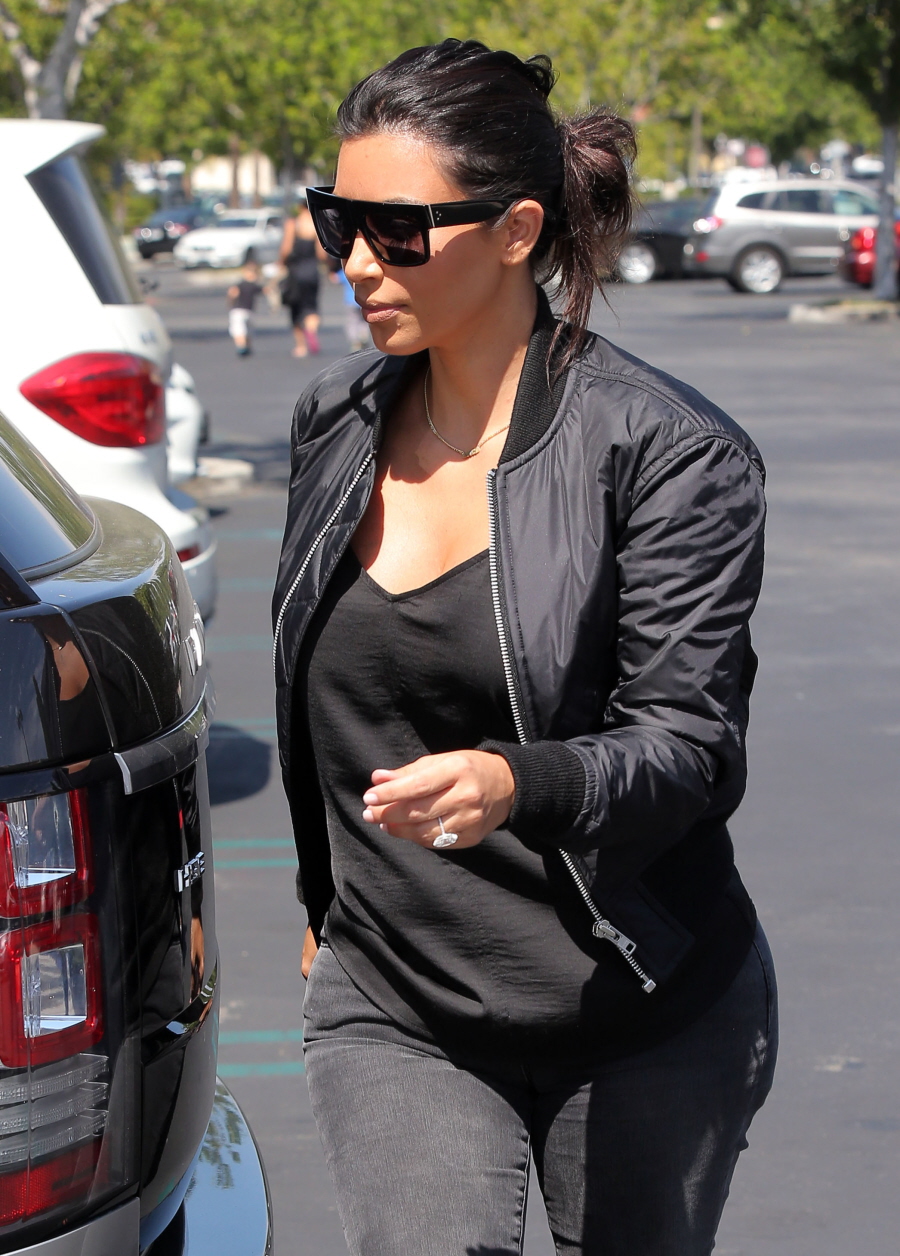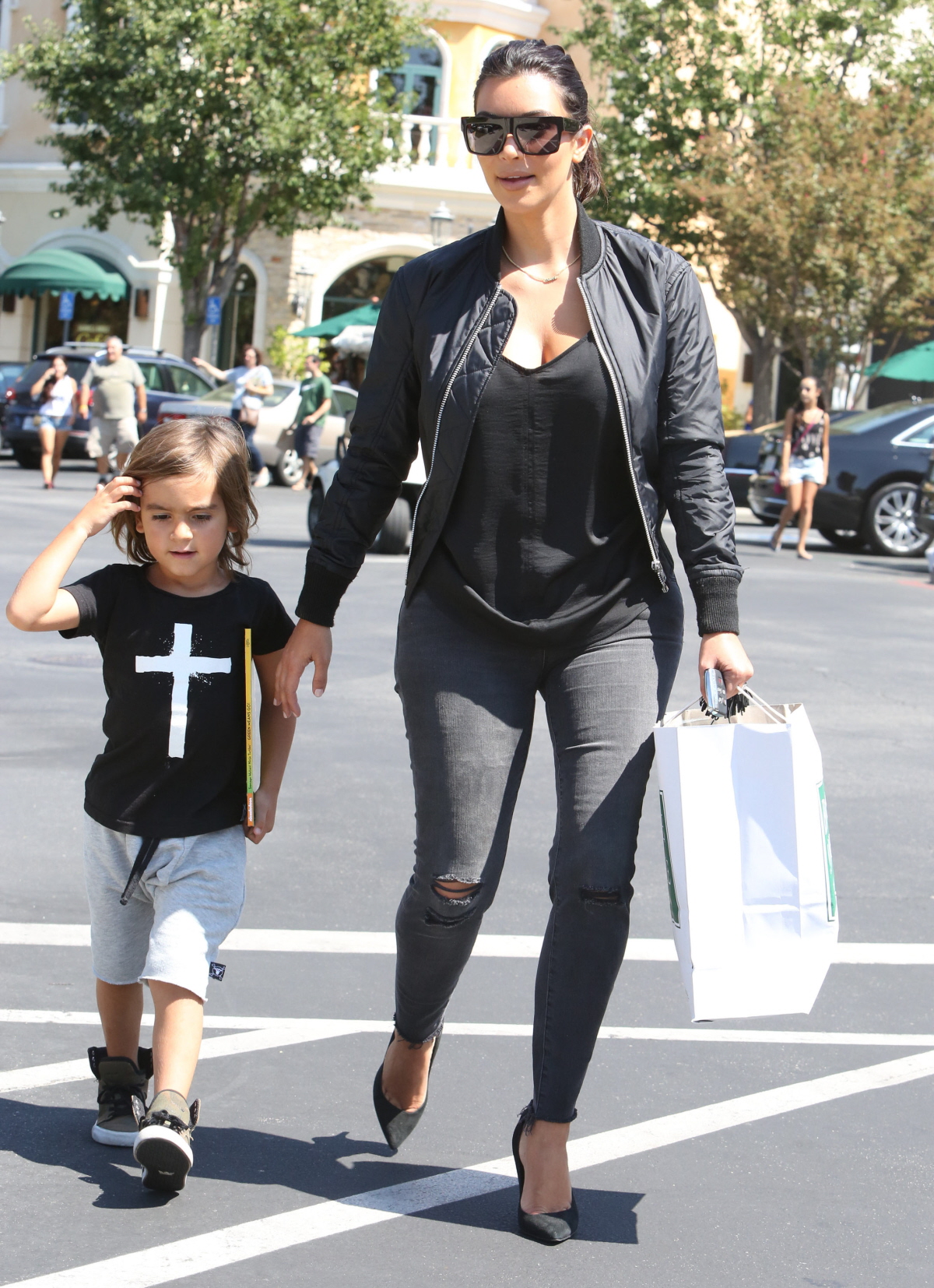 Photos courtesy of Fame/Flynet.