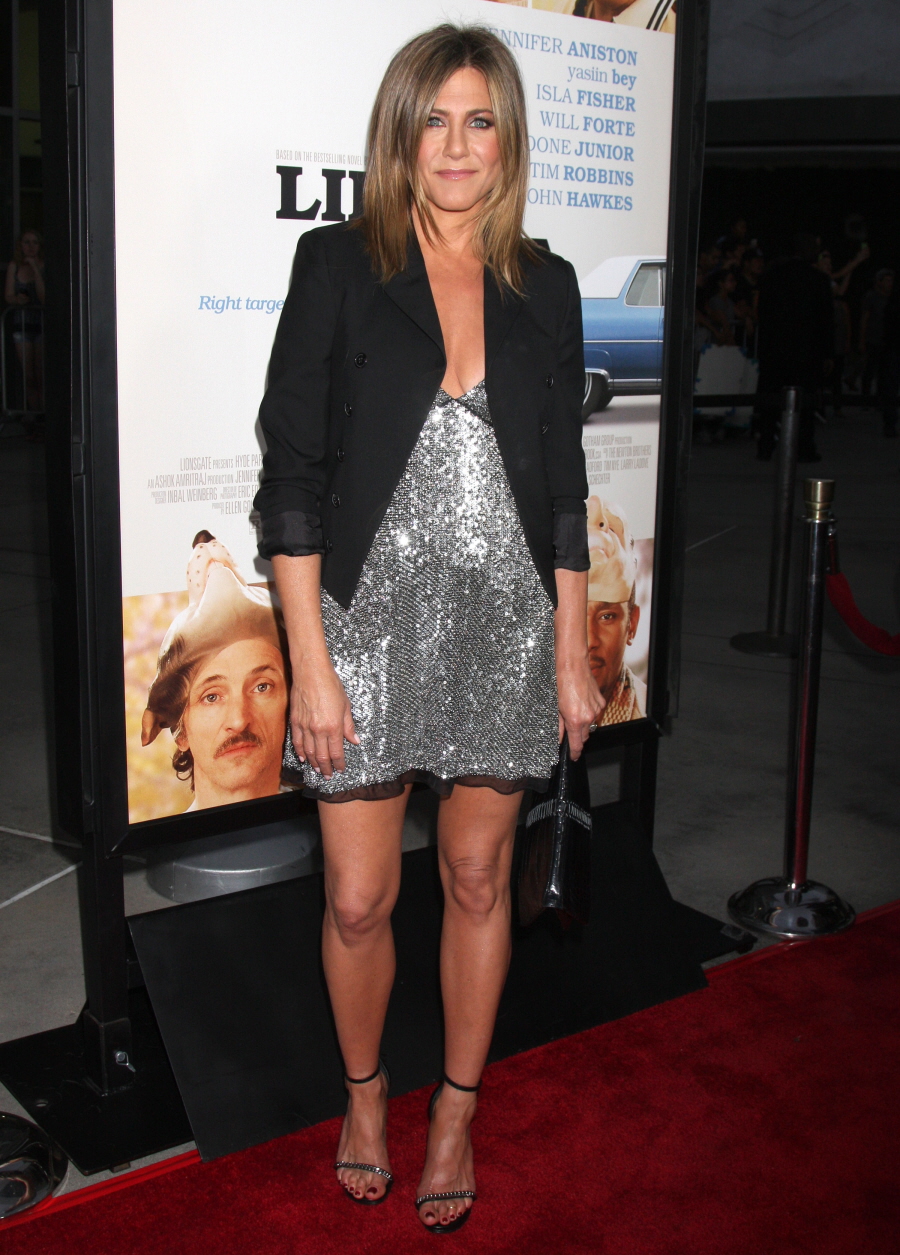 These are some of the most depressing premiere pics I've ever seen of Jennifer Aniston. She was premiering Life of Crime in LA, and it was like someone just told her that Santa Claus isn't real. She looks like she's about to cry in nearly all of the pics! What's up, Jen? Not only that, but she totally looks pregnant in this Saint Laurent ensemble. My guess: she was boozing it up and maybe eating some pasta just before the red carpet. Either that or the sparkly little dress isn't that flattering.
As for Life of Crime, People Magazine had a nice interview with Jennifer where she talks about her 1970s socialite character and how she based the look on her mom, Nancy Aniston, in the '70s. When talking about the Elmore Leonard source material, she said: "I love how he writes his characters… I thought [my character] had such a beautiful arc and a powerful one. In that time, to write that for a woman in the '70s was pretty awesome." She also said she wants to produce and direct more stuff and this is what she's drawn to: "I love human experience. I love human beings and behavior and relationships, and it will probably have something to do with that."
Jennifer also appeared on Jimmy Kimmel Live last night and he made her do a sort-of Friends reunion. Does she really not know what "fan-fiction" is? Does this bit sort of fall flat or is it just me? And yes, she seems stoned.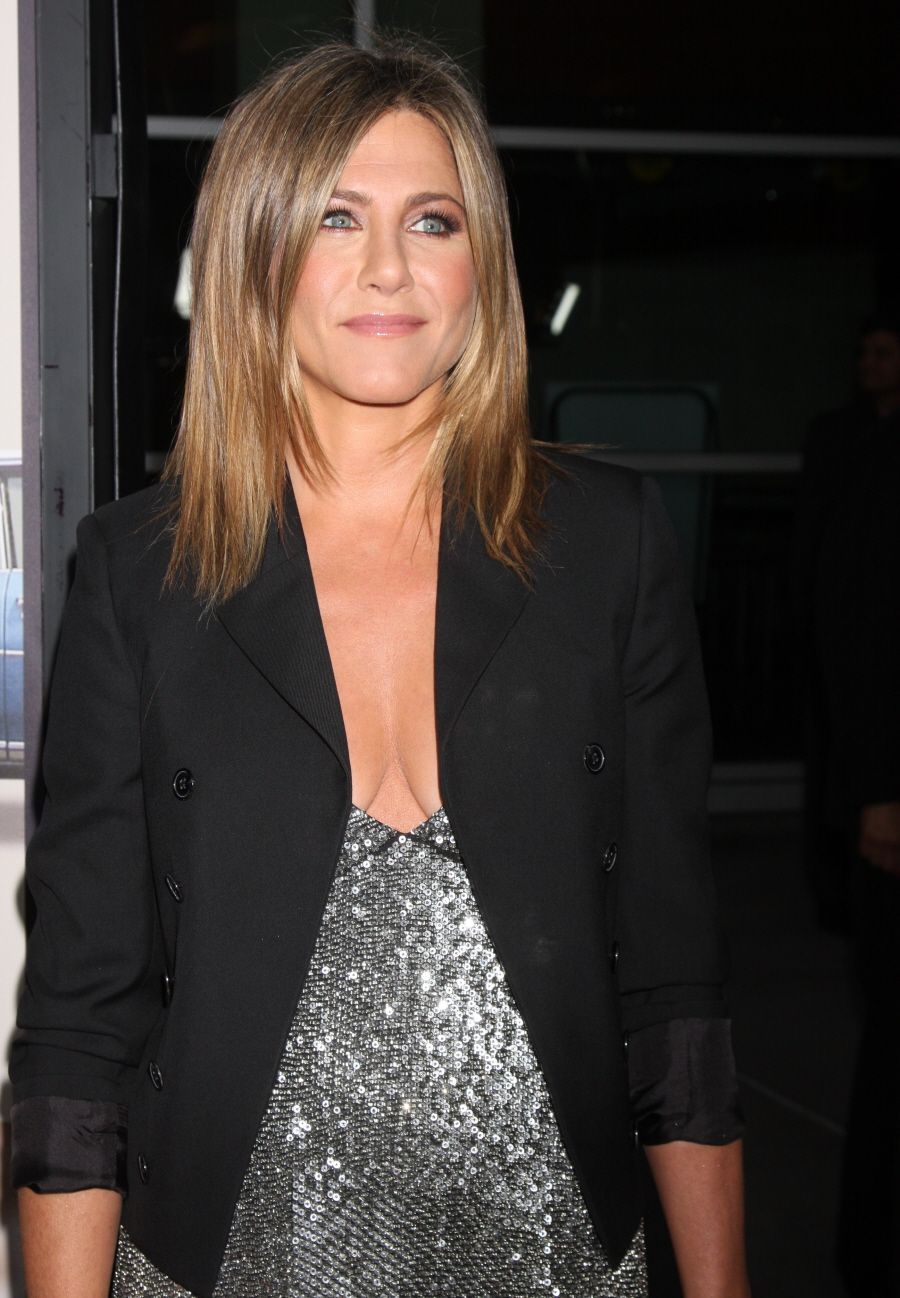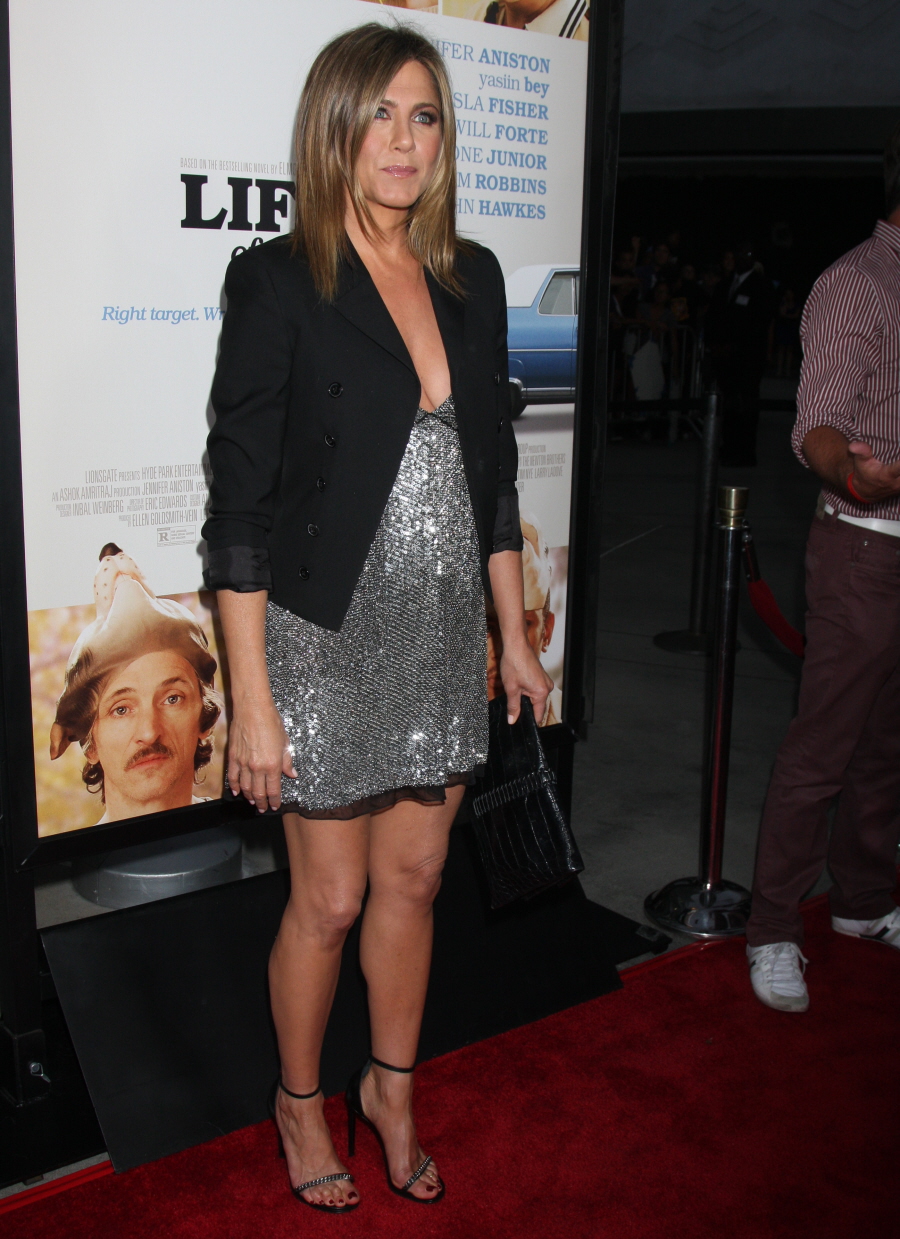 Photos courtesy of WENN.