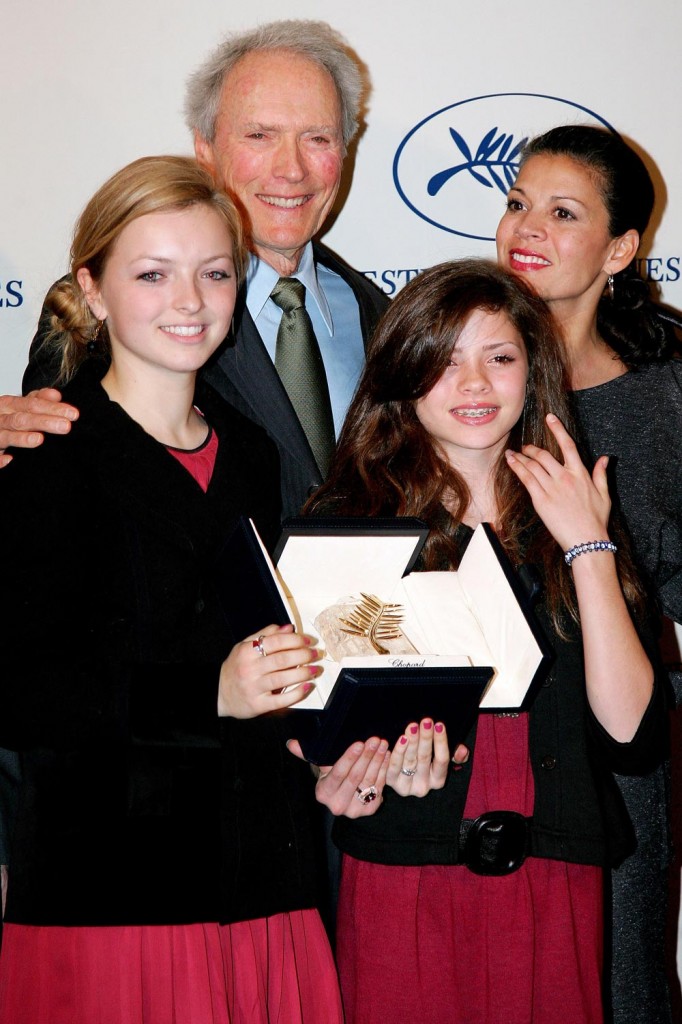 Clint Eastwood is one of Hollywood's living legends. He's beloved universally by the actors and actresses who have worked with him, and by the actors and actresses who want to work with him. He is beloved by Steven Spielberg, who often cites Eastwood's career longevity and professional quality as something he, Spielberg, aspires to with his own career.
But it's not all roses for Eastwood in Hollywood. Throughout his career, Eastwood has been accused of promoting an anarchical vigilantism, accused of being (gasp!) over-rated as an actor and director, and accused of promoting racist stereotypes. It's on this last accusation that Eastwood spoke out in his usual gruff, no-nonsense way, and it really is an accusation that has dogged him in his westerns, his Dirty Harry films, and in his most recent directing-and-starring outing, Gran Torino. The Daily Mail has more:
Clint Eastwood believes the rise of political correctness is no laughing matter.

He says the world would be a better place if we could still laugh at inoffensive jokes about different races. The Hollywood actor and director, 78, said we live in constant fear of being labeled racist for simply laughing about national stereotypes.

'People have lost their sense of humour,' he told Germany's Der Spiegel magazine.
'In former times we constantly made jokes about different races.

'You can only tell them today with one hand over your mouth otherwise you will be insulted as a racist. I find that ridiculous. In those earlier days every friendly clique had a "Sam the Jew" or "Jose the Mexican" – but we didn't think anything of it or have a racist
thought.'

'It was normal that we made jokes based on our nationality or ethnicity. That was never a problem… I don't want to be politically correct. We're all spending too much time and energy trying to be politically correct about everything.'
From The Daily Mail
I understand what Clint is saying, and when it comes down to hiring crews or casts, or in choosing friendships, I doubt Clint has a racist bone in his body. But I do think there's room for maybe a little bit more… racial sensitivity, perhaps? But otherwise, I can't fault the guy. It's not like Clint was caught making "slant eyes" in a photo.
At some point over the last year, director Spike Lee accused Clint of being a racist because Clint didn't put any African-American characters in his WWII films about Iwo Jima. Clint shot back, and then Spike shot back, and it was a mess. Neither artist looked good at the end of it, but Clint got some extra credibility for not really giving a sh-t what people thought about race.
Clint Eastwood is shown "receiving the 'Palme d'or' award for his lifetime achievement during a ceremony organized by the Cannes film festival, held at the Fouquet's restaurant in Paris" on 2/25/09. He is shown with wife Dina Eastwood and daughters Francesca, 15, (with ex Frances Fisher) and Morgan, 12 (with Dina). Credit: WENN.com