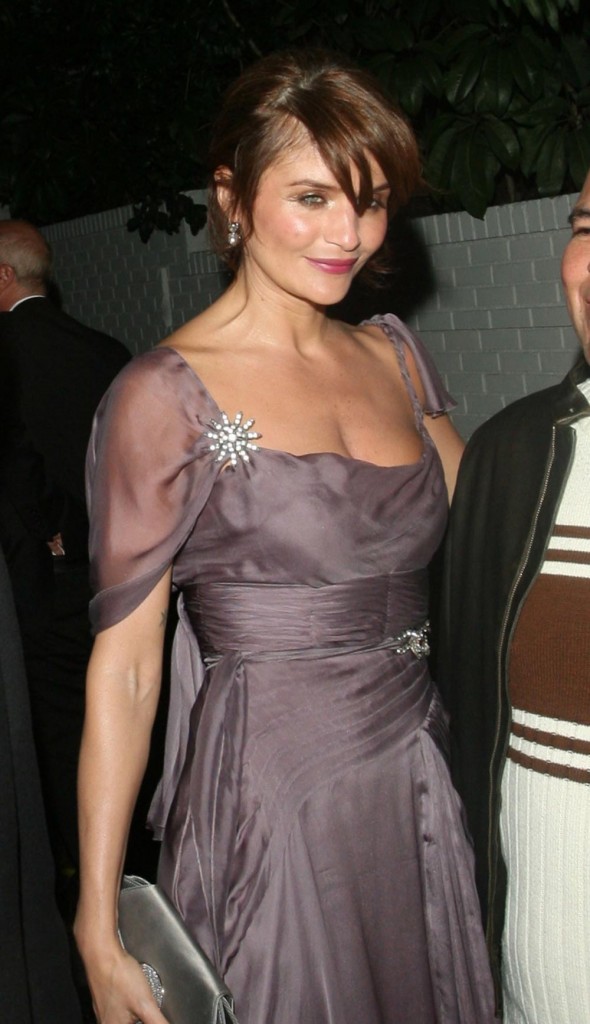 Helena Christensen is on the cover of In Style magazine this month, looking disgustingly good for any age, let alone 40. The caption says 'What it still takes to look this hot'. Er, professional digital enhancement? A stylist? Damn fine genes? Helena says it's a fast metabolism and exercise.
Inside Helena reveals that despite high profile relationships with men such as Michael Hutchence, Josh Hartnett and Leonardo DeCaprio, she's never lived with a man.
'No, because my life is travel, so it just happened that way.

'It's not like I set out to live like that, but now it would be a big thing to move in with somebody.

'I'm used to my own place, my own things.

'But you know, if I met the right person, I'm sure I'd be like, "Move in tomorrow, put your things everywhere". That would probably work for a while and then I'd need a bit of balance!'
This isn't hugely unusual, Helena is an independent woman and maybe she just never wanted to cohabitate. Until you remember – Helena was married for five years!
Helena was, according to the Daily Mail, asked directly if she had ever lived with her husband, and the above was the reply she gave. I guess she means she's never had the experience of moving in with someone and sharing her daily life, not that she's never packed up her stuff and moved it into a mutual abode as such. I'm not sure if living essentially separate lives was what lead to the demise of her marriage or not. Ea Longoria, who lives in a separate state to her Texas residing basketball playing hubby, says that it makes their marriage more successful.
Longoria-Parker explains, "(When we're together) it is a honeymoon, because we only have three days together and we hardly fight because we know we don't have much time. All the little things that couples argue about – we let them slide."
Of course, those little things are actually what end a marriage quite often. The term 'irreconcilable differences' was actually developed because no one wants to write 'he always put the milk carton back in the fridge empty and she never takes out the garbage' on their divorce petition.
Helena Christenson is currently dating, in the time honored tradition of models and rock stars, Interpol frontman Paul Banks. Clearly they don't live together, but Helena says she'd love to have another child so maybe soon. They have been together for two years.
Helena Christensen is shown at an event for Samsumg on 2/15/09 in Barcelona and on 2/22/09 at the Vanity Fair Oscar Party. Credit: WENN