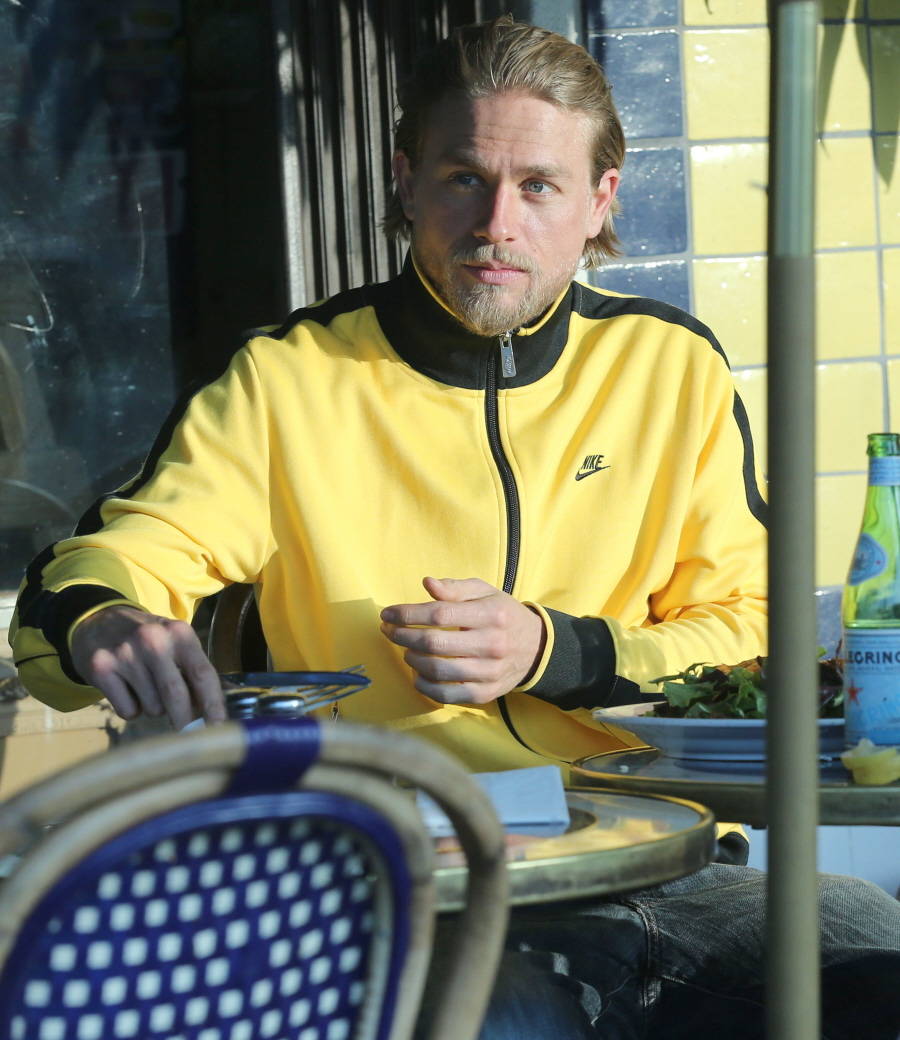 I hope Charlie Hunnam shaves off his fleshbeard now that Sons of Anarchy is done. And I hope the fleshbeard never, ever returns. Charlie's just one of those guys who needs to be clean shaven. Or he could have a little bit of scruff, just not a full beard or goatee. Anyway, yes, Sons of Anarchy is done. And the ratings were good too – SoA's finale and final season broke all kinds of records. Yay for Charlie (and his magical butt). Anyway, this is just a little taste of Charlie, just because I haven't read an interview with him in MONTHS where he didn't reference the Fifty Shades of Grey cop-out, so this Cosmo piece was a pleasure.
Charlie on being a badass: "I play a lot of tough guys and violent characters, but I'm not like that at all. I'm a hippie who smiles a lot and is pretty relaxed. I've often had an escape fantasy that I would go out into the woods by myself for a year or two and discover who I am and what life is about."

My weakness: "Ice cream. My girlfriend got me an ice-cream maker — oh yeah, I get loose. I can't make it that often because I'll eat the whole thing, but a couple months ago, I made double-dark chocolate. I put in twice the amount of chocolate, crystallized ginger, gingersnap cookies, a bit of chili flake — whew, forget about it!"

On nude pics: "I just got an iPhone last year. I love Apple products, but I don't use the cloud. I don't trust it, so you won't find any nude photos from me personally [out there]. It's much more likely that I'd be followed somewhere and had taken off all my clothes to jump in a pool of water on a hike or something. I'm not doing any home photo shoots."
Wow. Yes, I don't think any self-respecting badass would have an ice cream maker… and manage to create an amazing recipe for double-chocolate ice cream with gingersnaps. Charlie is not a badass. But he does sound like a nice guy and his girlfriend sounds like one of the luckiest bitches out there.
… And he takes his clothes off when he's hiking?!?! Why haven't the paparazzi gotten THOSE shots?
PS… Sorry about his hair in this one photo. That's what it looked like after I was done with his magic ass.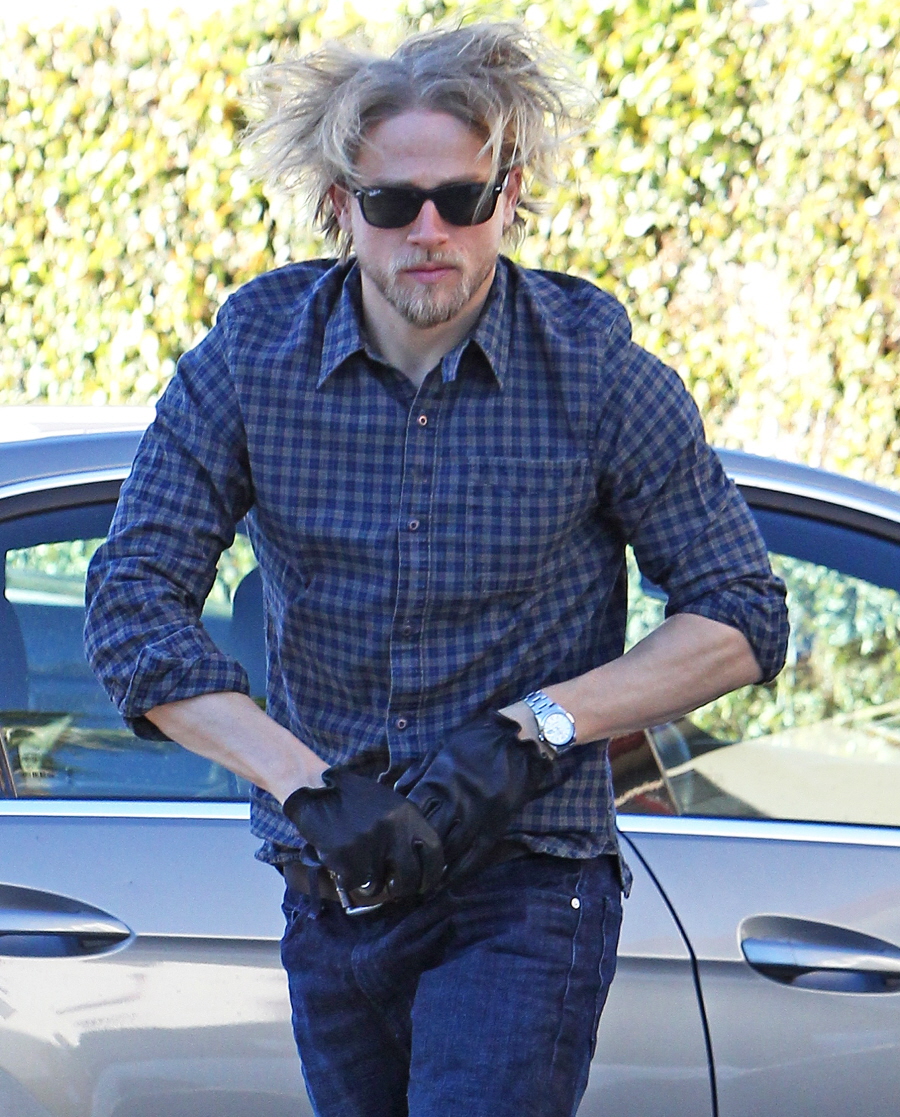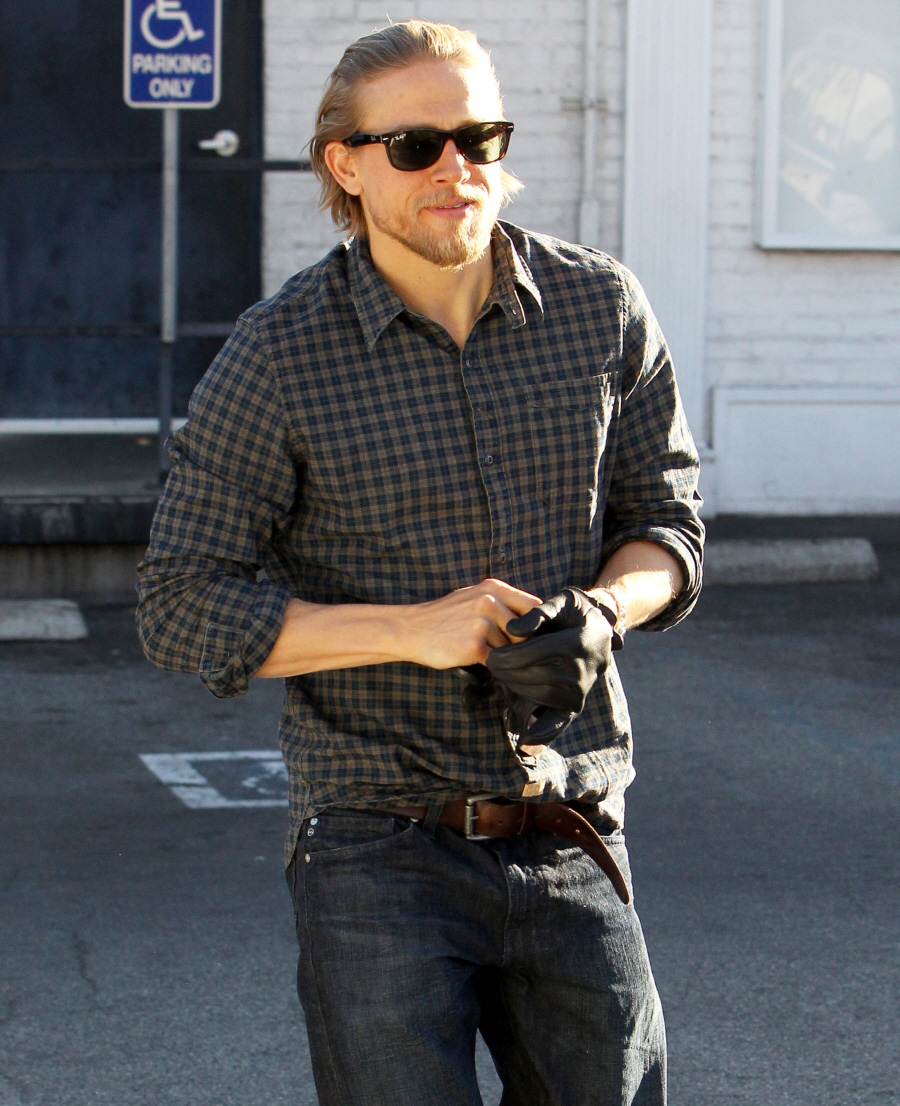 Photos courtesy of Fame/Flynet.