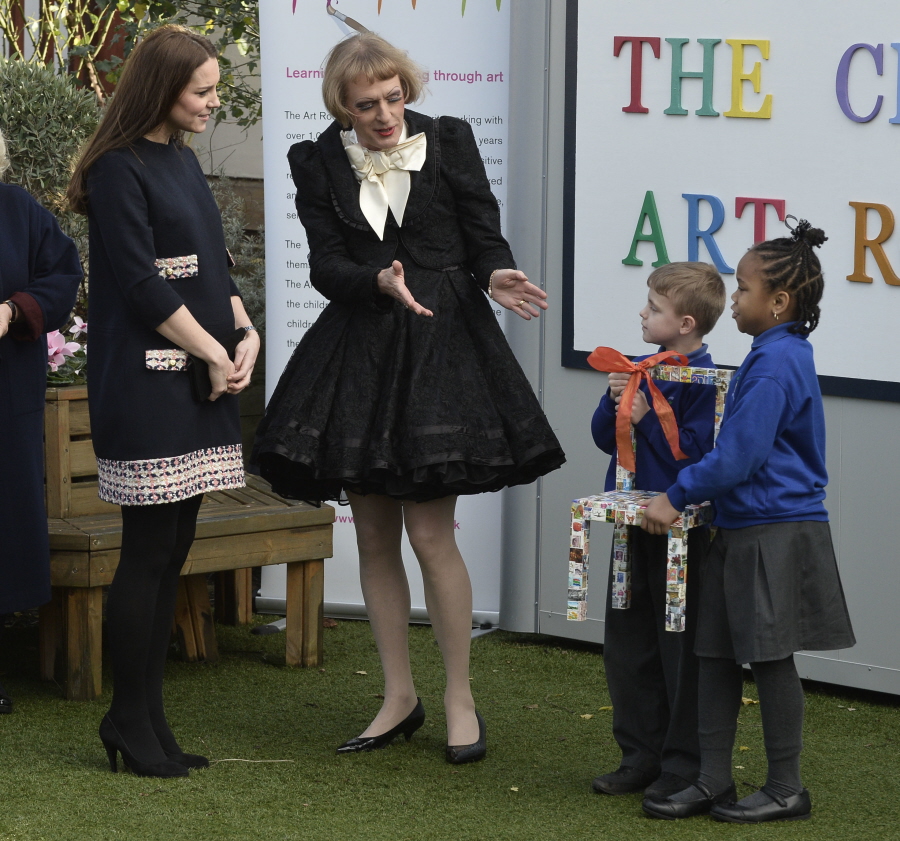 Duchess Kate did her first royal event of 2015 today in London. We knew she was back in London already following her family holiday at Anmer Hall – she was seen out shopping in London a few days ago. Today's event was Kate "officially naming" the Clore Art Room at Barlby Primary School. She was there with Turner-Prize-winner Grayson Perry, which is somewhat interesting. Perry is a well-known and celebrated artist… and he's also a transvestite and he was dressed in drag at this event. That's Grayson in the black lace dress. I kind of enjoy how non-scandalous this is, really. I also like that Grayson is interacting with the children.
As for Kate, she wore this maternity dress by Madderson and she wore her hair down, naturally. My general thought on the dress is that she came really, really close to a win. The dress is an appropriate length and the fabric seems heavy enough to avoid a Marilyn Moment. The cut looks comfortable and chic. I don't mind the detailing on the hem or the pockets (are those real or faux pockets?). But the minor problem? Someone went overboard with the fabric detailing and gave her what appears to be a boob ruffle. And if you look closely, the Duchess of Buttons managed to work giant gold buttons the Duchess of Buttons managed to work giant gold buttons into the pocket ruffles on the dress too. BUTTONS!!!!!! Does the button still count if it's camouflaged?
You can see more photos of Kate at the event here. You know what makes me happy? No sausage curls! She's been doing less curls a lot lately. Her hair still looks freshly blown out and I wish she would have fun with some updos, but overall… there's a lot of improvement.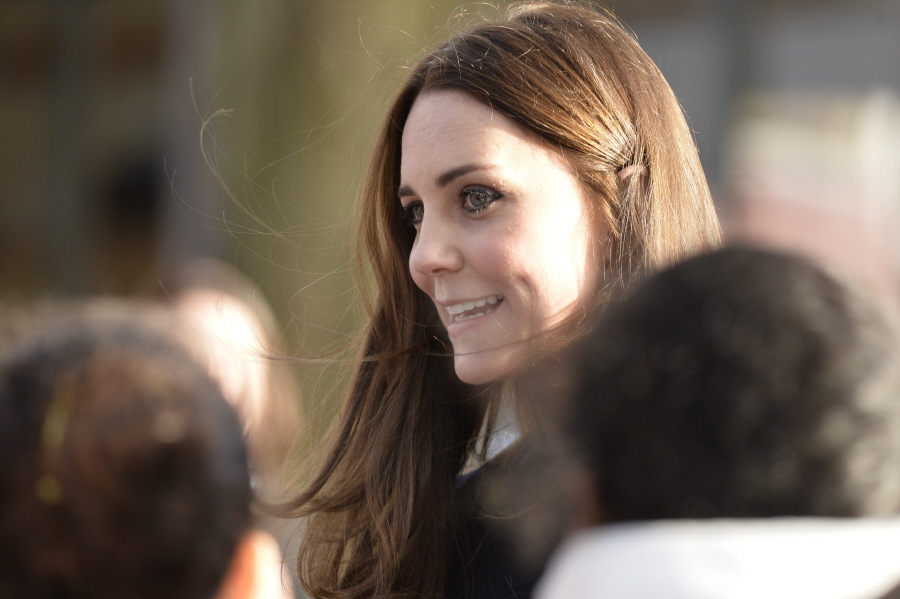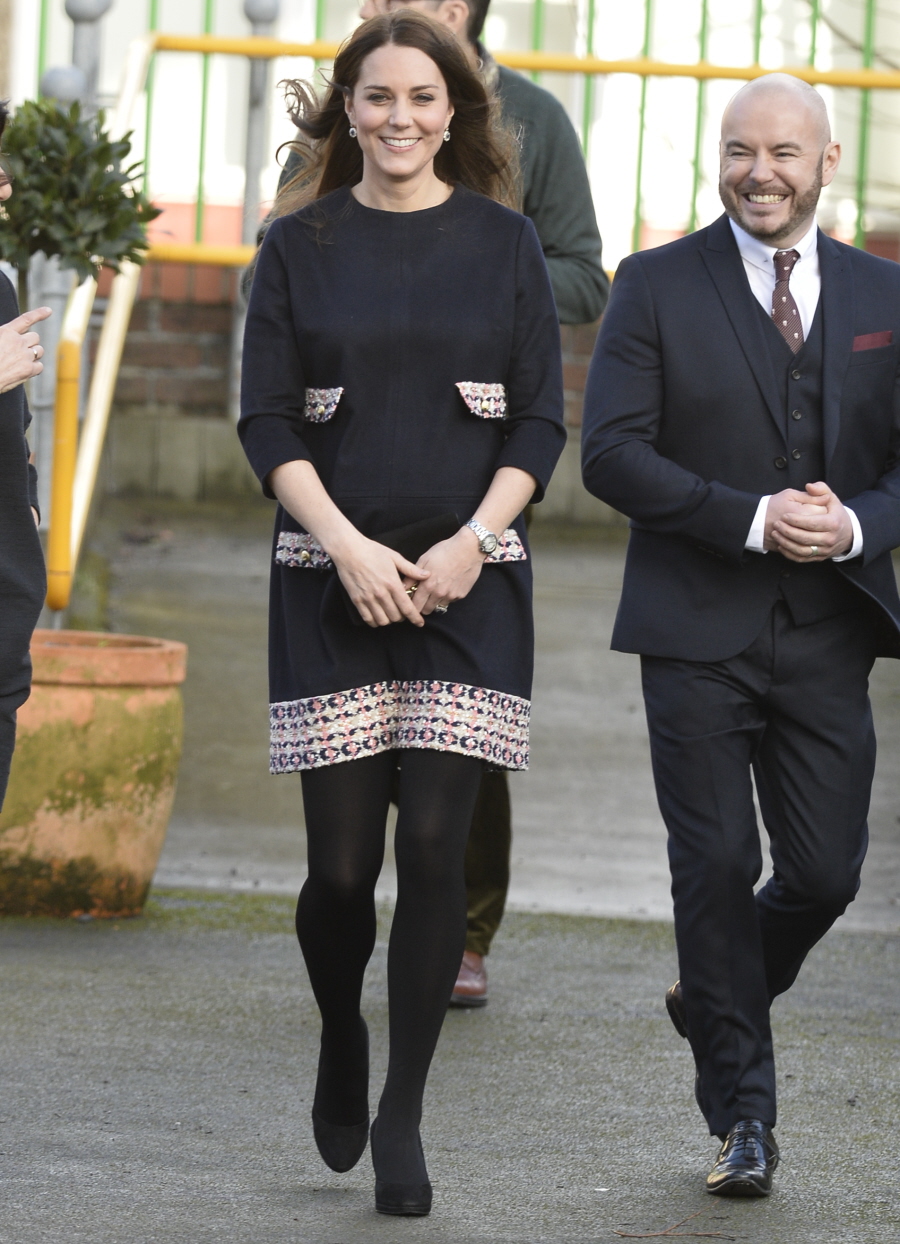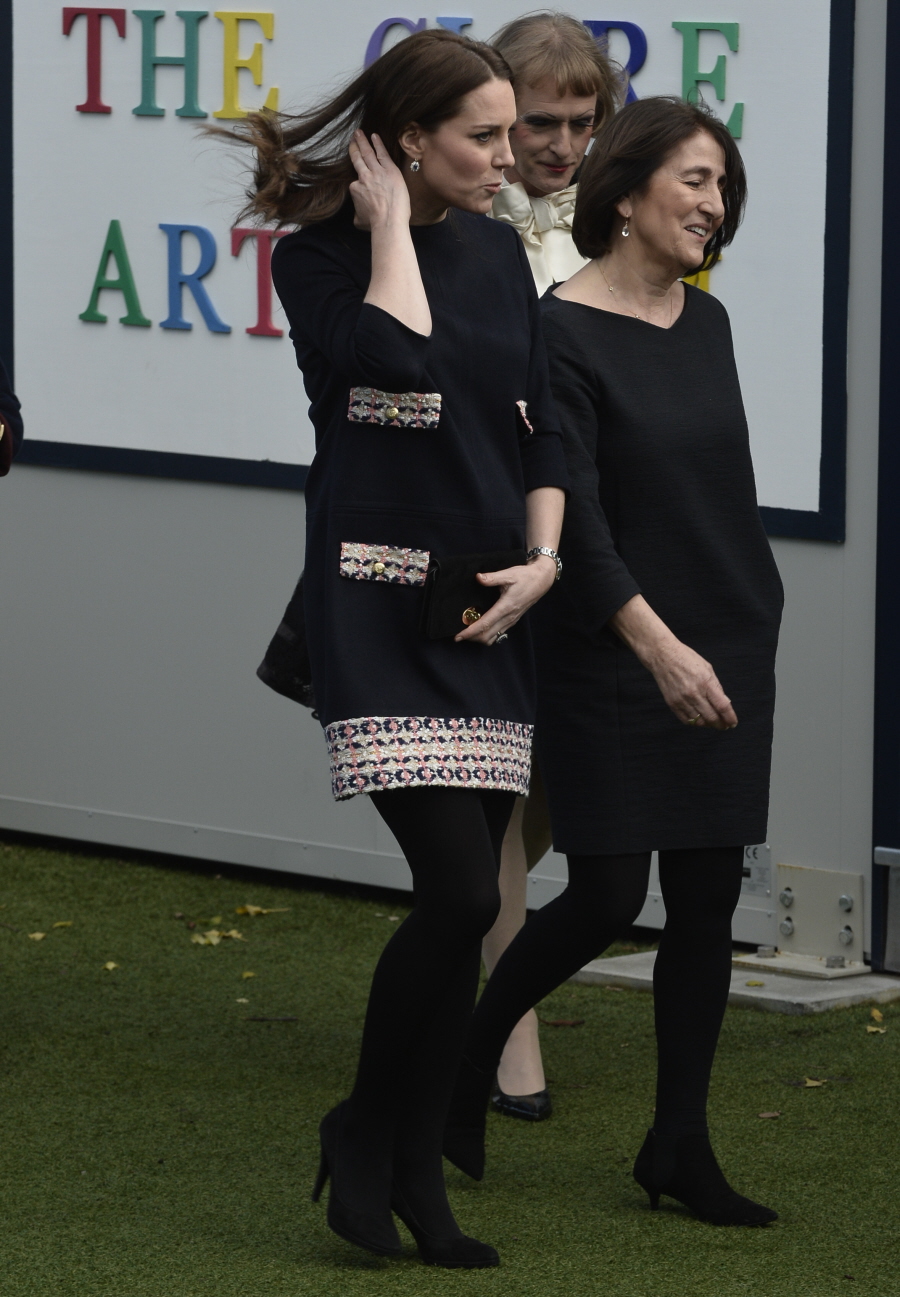 Photos courtesy of WENN.