This is a selfie from Demi Lovato's Instagram page. She was hospitalized last week for a lung infection, which was reportedly "flu-related." Demi's feeling much better now (whew) and was able to enjoy some bikini downtime. Her caption reads, "Regardless of what society tells you these days … You don't have to have a thigh gap to be beautiful. It is possible to love your body the way it is. #fitness #health #acceptance #selflove"
I'm a little torn on this selfie (not because of Demi's bod). She looks lovely, and her (conscious) intentions may have been pure. Demi's talked body image many times and still battles ED. There's nothing wrong with her caption or speaking out against a beauty standard. A thigh gap is unattainable for many women no matter what they weigh. It has a lot to do with skeletal structure, but girls still starve themselves in a quest for this ridiculous goal.
Ultimately, Demi posted a bikini shot. It's a self-indulgent move, and she's talking body image right before posting possible evidence of a juicing diet. I like that she recently posted a spinning selfie and looks tough at the gym, but another photo advocates for #2adays workouts, which feels borderline obsessive. Demi knows young girls are watching her every move on social media. She's telling people to love their bodies, but she's going to great lengths to be able to say it to herself. As someone with an eating disorder, Demi should know mixed messages won't help anyone who visits her Instagram page.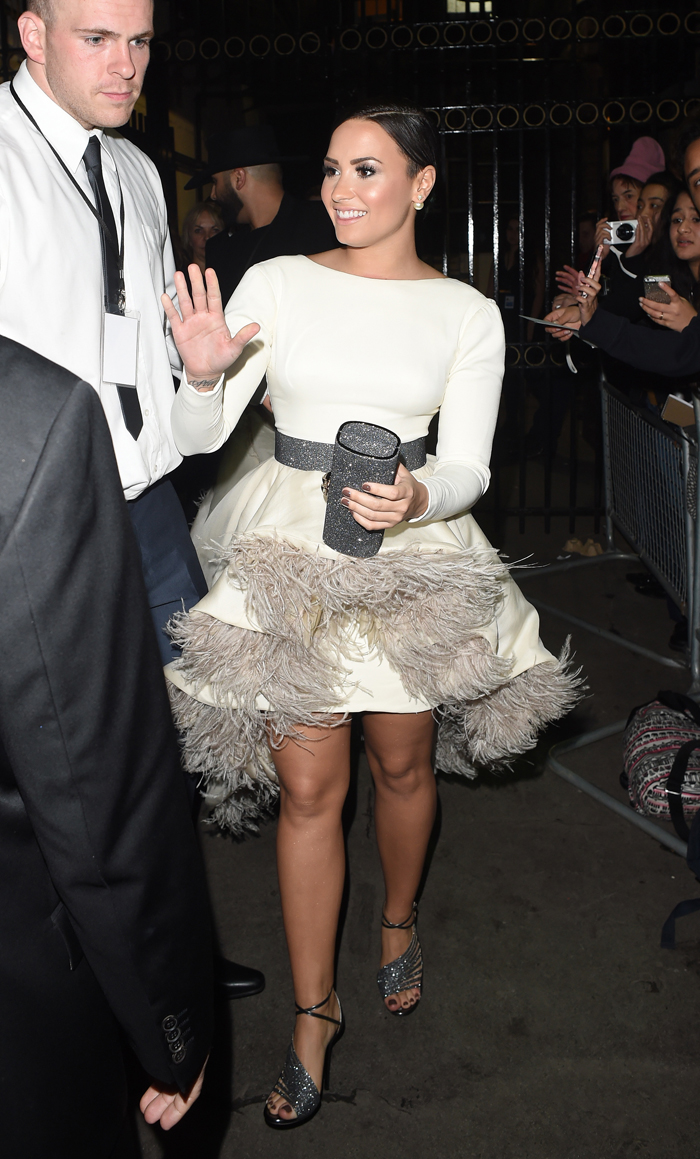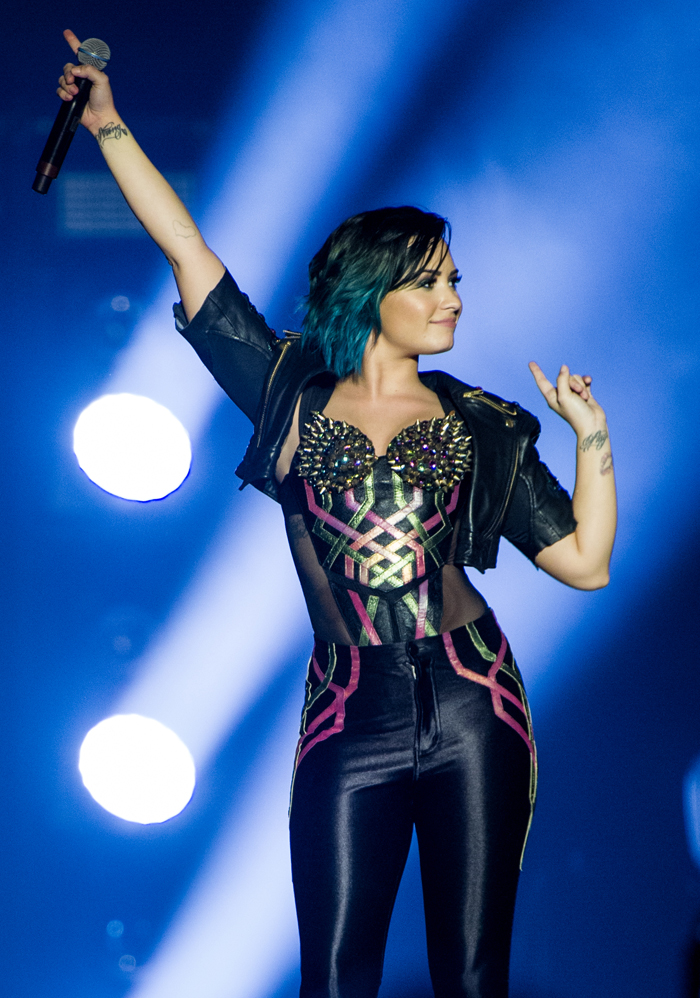 Photos courtesy of Fame/Flynet & WENN