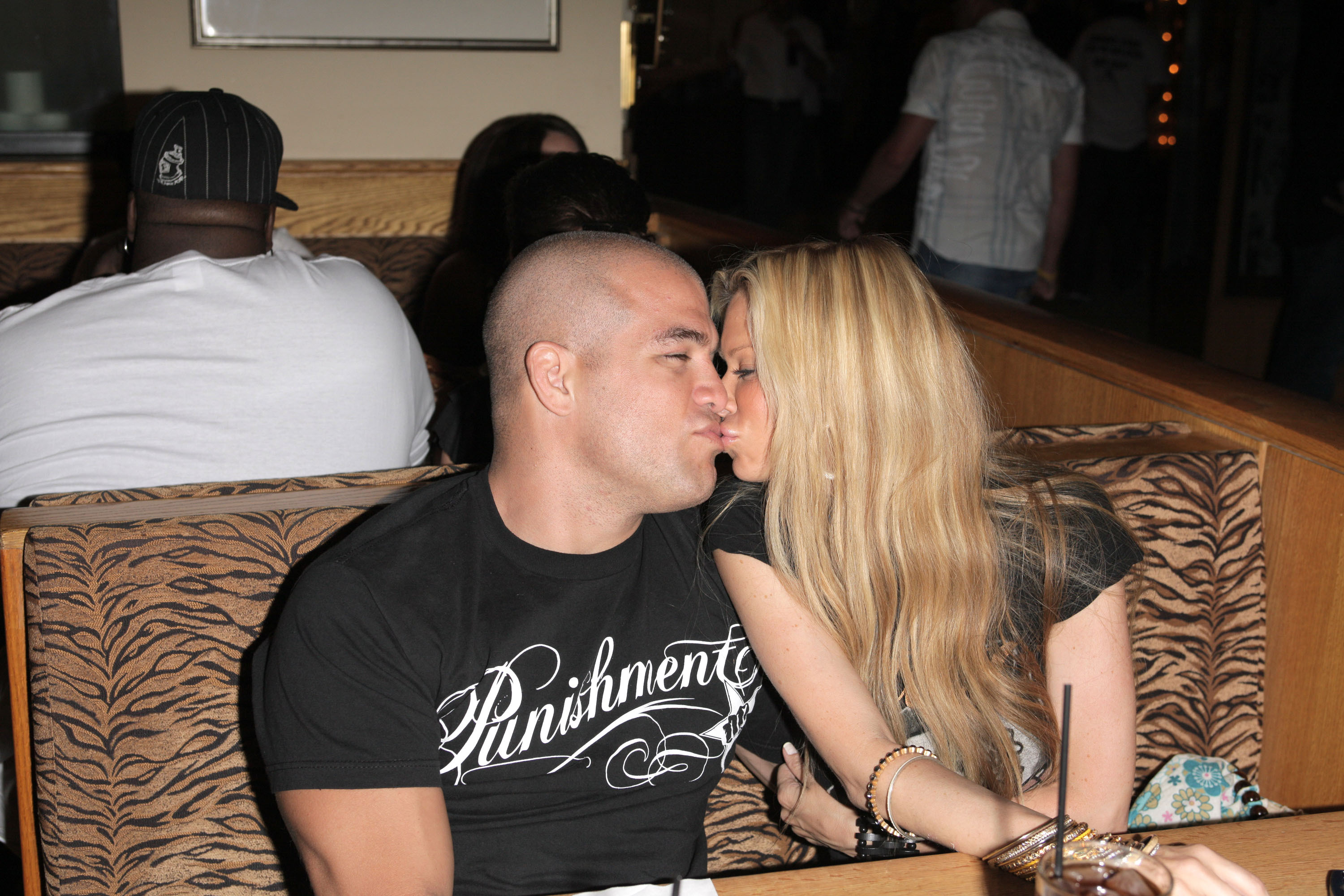 The birth of a child is a cherished, celebrated event. And that pure attitude is what I'm trying to keep in mind while reporting that Jenna Jameson has given birth to twin boys this morning. [Enjoy watching JayBird dance around potential awkwardness of mother's profession].
Porn superstar Jenna Jameson gave birth to healthy twin boys at a Newport Beach hospital, an inside source told AVN.com this morning.

Jameson's boyfriend and former UFC champ Tito Ortiz is the father of the twins.

The world-famous adult film actress went public with the news of her pregnancy in September, eight months after she announced her retirement from performing at the 2008 AVN Awards in Las Vegas.

"I can't even express the extreme serenity that came over me once I saw my children inside me," she wrote on her My Space blog. "It has been my dream to have children for an extremely long time, and I truly feel like finally, the time is right and God has blessed me. I have never felt more like a woman, or more alive.

"Tito is happier than I have ever seen him, it is so fulfilling to see him so proud. He looked me in the eye today after our doctors appointmet and said, 'I'm the luckiest man on earth…thank you for having my babies.' I cried."

The AVN Hall of Fame inductee still operates Playboy-owned Club Jenna with her ex-husband, Jay Grdina.
[From AVN]
No mention of the baby boys' names yet, but we'll let you know when they're announced. I'm sure Jenna is extremely happy. Congratulations to her and Tito. Hopefully Jenna finds that being a mother is everything she's hoped for, and is excited about the next phase of her life. In the spirit of not making any crude jokes during such a miraculous time, I'm just going to leave the article there. Congrats to the happy family.
Here's Jenna at 12 weeks pregnant – she posted a collection of images on myspace.com showing her pregnancy progression. Header with Tito last May. Images thanks to WENN.com.