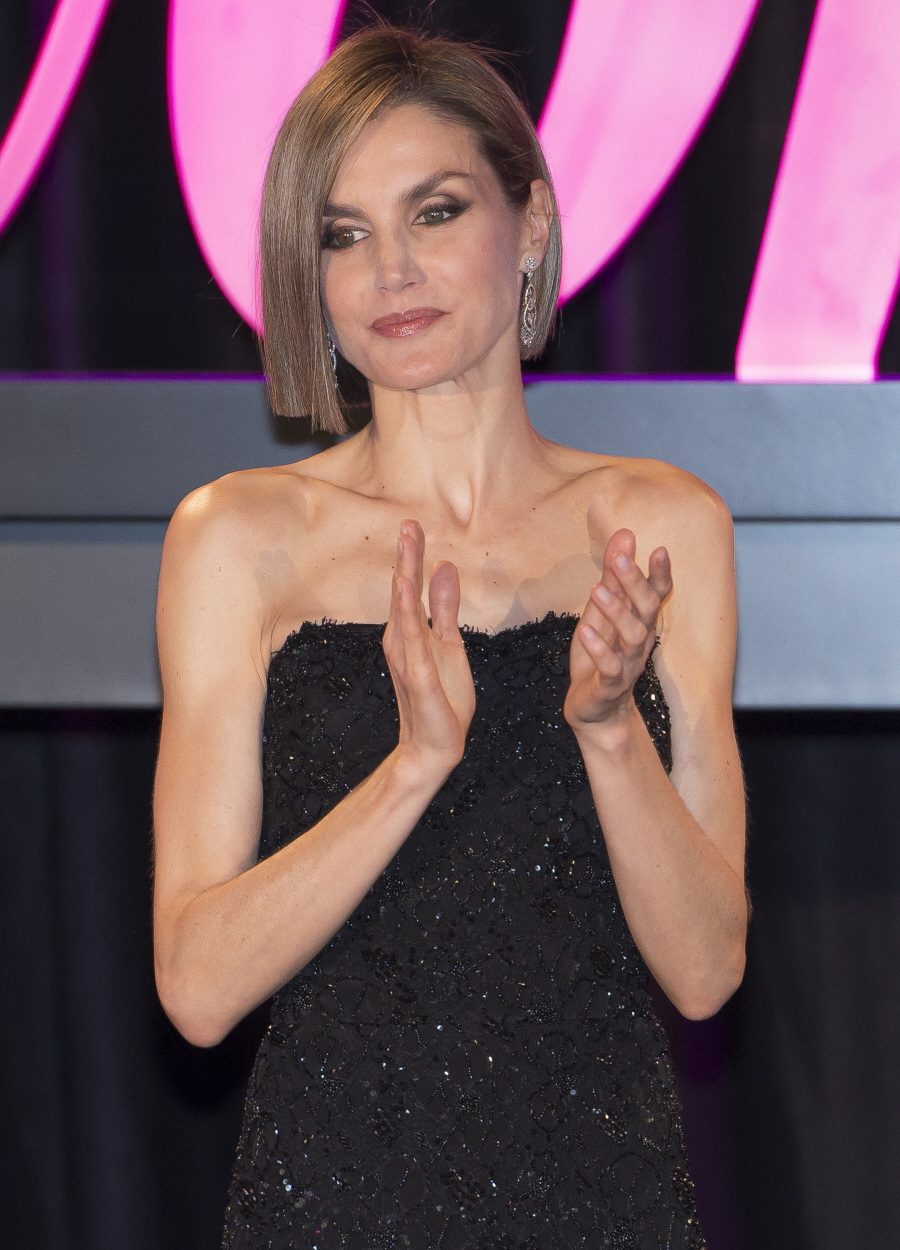 Here are some photos of Queen Letizia of Spain at the Women Magazine Awards in Madrid a few days ago. Queen Letizia has been consistently active since she and her husband Felipe ascended to the throne last year. By "consistently active" I mean that she's working a lot, making a lot of public appearances and looking fabulous for the most part. It's been a while since a major European royal house has had such a young, attractive queen. But with Letizia, it's difficult because the knives are always out for her in certain Spanish circles. There's a cottage industry of Letizia conspiracy theories and attempted takedowns. Why bring all of this up? Because these photos have caused a new flurry of rumors in Spain and abroad. Rumors about Queen Letizia's health and whether she's too thin.
Queen Letizia of Spain has long been plagued by rumours of anorexia, and her appearance at an awards ceremony in Madrid yesterday did nothing to dispel them. Friends say the former TV journalist is naturally thin and point out that she has spoken publicly about her eating habits in the past, saying she maintains her figure with a healthy diet and is very concerned about nutrition. The 42-year-old wife of King Felipe and mother of two was born to a middle-class family. The Spanish media have likened her to Princes Diana, saying she suffers from 'control issues' and feels uncomfortable in the royal role.
Is this body-shaming? Or legitimate concern? I think it can be both. Letizia looks noticeably thinner since becoming queen last year. But… people are acting like Letizia's slender frame is the second coming of Giuliana Rancic. It's not that. Letizia's figure reminds me a bit of Kelly Ripa's – like, I'll buy that Letizia works out too much more than she's not eating.
Also notable about these photos? Letizia debuted her sleek new bob this week. I don't like it, and I think it's contributing to how we're seeing her weight. The bob makes her look older, more pinched. The makeup isn't helping either.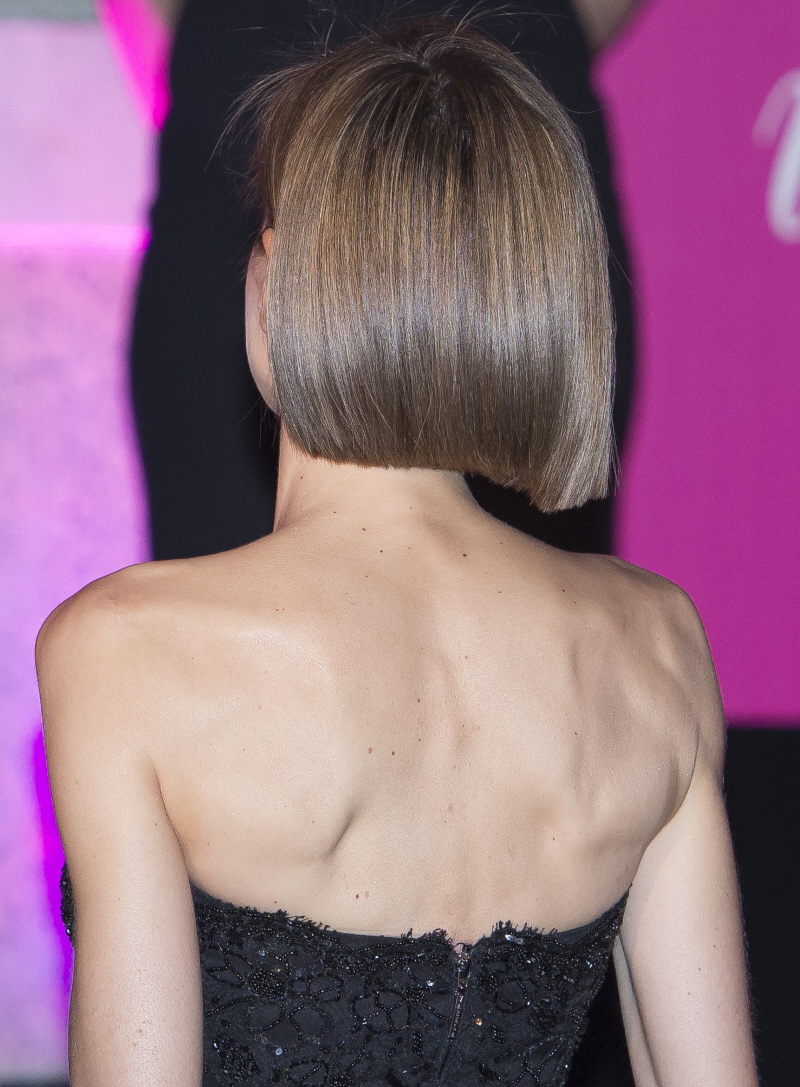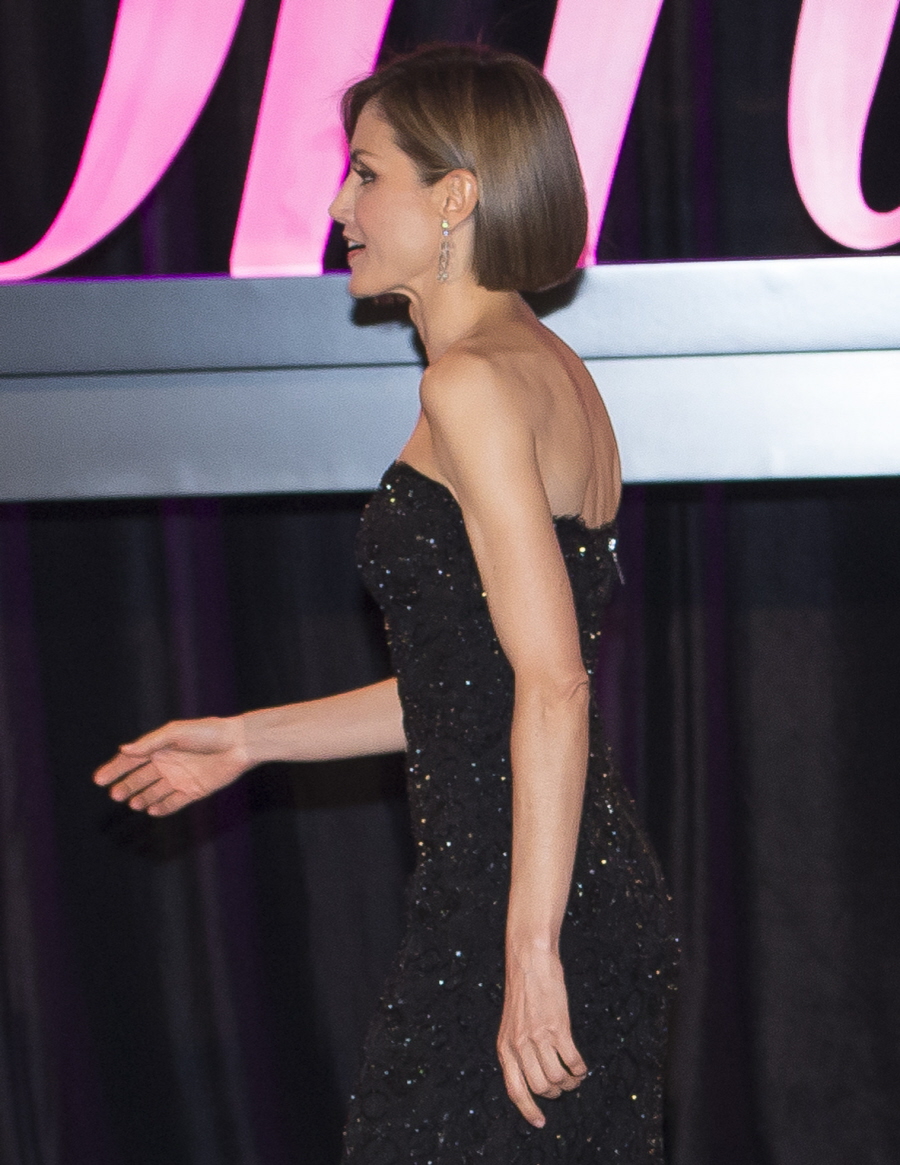 Photos courtesy of WENN.