Mattel introduces 'Bollywood Barbie' based on Aishwarya Rai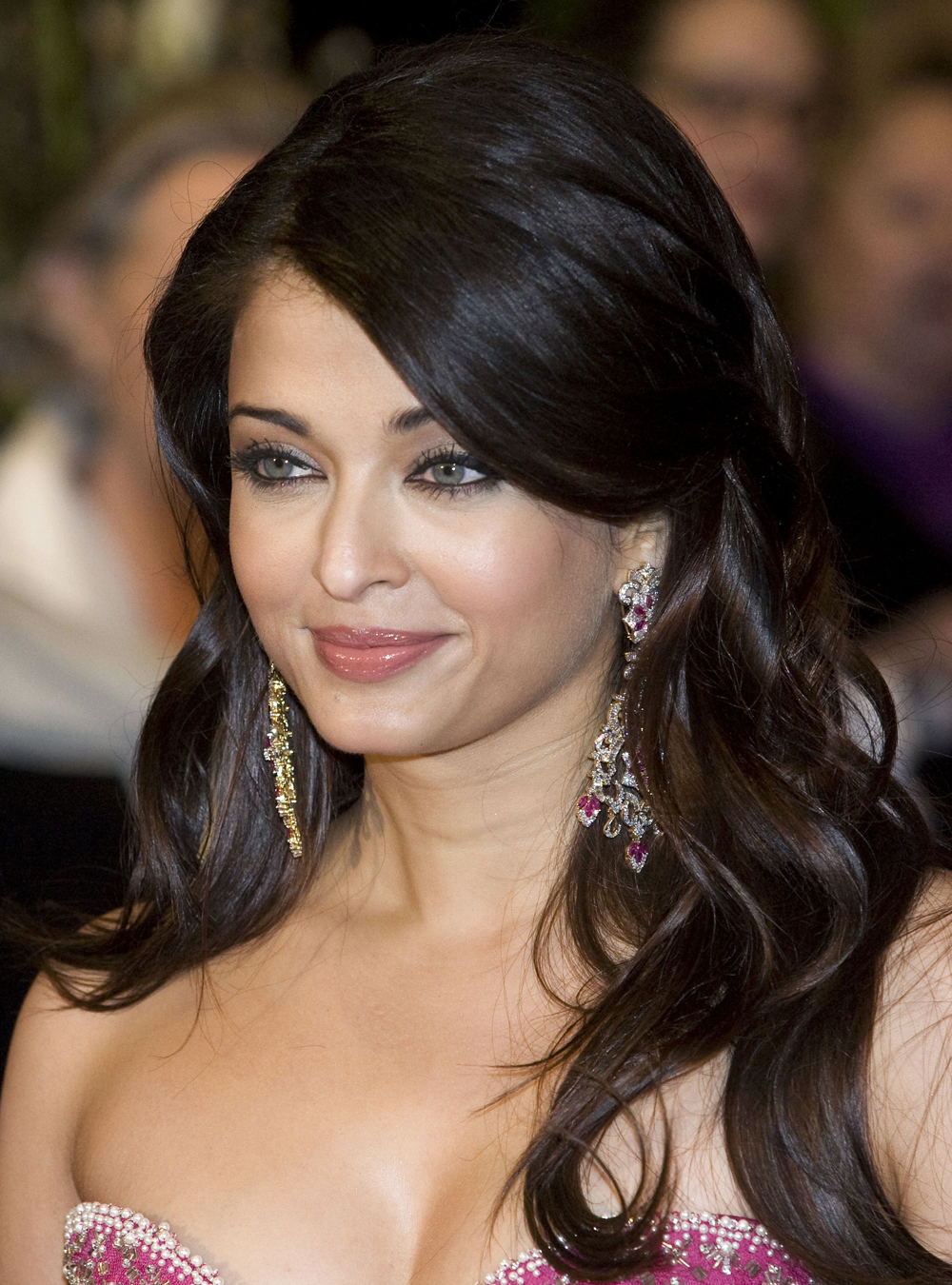 Barbie is getting a facelift. Sort of. In the grand recent tradition of "celebrity Barbies," Mattel is going to introduce an Indian Barbie. They are naming her "Bollywood Barbie" and they will base her looks on Bollywood (and Hollywood) actress Aishwarya Rai. Rai may be familiar to Western audiences through her role in Pink Panther 2 and as one of the faces of L'Oreal. She's absolutely gorgeous, with a beautiful face and figure – and she's famous for her striking green eyes.
Bollywood superstar Aishwarya Rai is set to win the ultimate beauty accolade – a Barbie doll modeled on her celebrated face. Rai sprung to fame when she won the Miss World contest in 1994, which spawned a lucrative modelling and acting career.

She made the transition to Hollywood with starring roles in Bride and Prejudice, Mistress of Spices, The Last Legion and more recently in Pink Panther 2 alongside Steve Martin.

She became the face of L'Oréal cosmetics in 2005 and is one of only two Indian film stars to have their waxwork image displayed at Madame Tussaud's. She formally became a member of Bollywood's "royal family" when she married actor Abhishek Bachchan, the son of India's most popular star Amitabh Bachchan.

Now she is set to join the ranks of Hollywood immortals and pop divas like Beyoncé Knowles, Elizabeth Taylor, and Diana Ross, who have all had "celebrity Barbies" modeled on them.

Rai's representatives were yesterday reported to be in negotiations with the toy manufacturer as it plans to transform the iconic doll into a Bollywood star and sell it throughout India.

If successful, the new Barbie will have Miss Rai's striking green eyes, and wear outfits created by India's top designers.
[From The Telegraph]
Argh! They're only doing Bollywood Barbie in India. That sucks. Aren't there enough little girls in America and Britain who want to have a Bollywood Barbie? Or are they only supposed to idealize blond hair and vacant, dead eyes?
I will give Mattel credit for using Indian designers to create Bollywood Barbie's clothes. That's really cool. I wonder if Bollywood Barbie will have a sari? Will she have a removable bindi? That would be cool, but can you imagine how small that dot would have to be?
Here's Aishwarya Rai at the Berlin Film Festival's premiere of 'Pink Panther 2′ on February 13th. Images thanks to WENN .
Written by Kaiser

Posted in Aishwarya Rai, Barbie

- Mariah Carey lip synced on American Idol [CDAN]
- Colin Firth is looking good [Lainey Gossip]
- Internet celebrity charged with murder! [D-Listed]
- What is Paz Vega wearing? [Go Fug Yourself]
- New bachelors on The Bachelorette [Reality Tea]
- Goodbye to The Office [Pajiba]
- Bachelor Sean's fiance cheats on him [Evil Beet]
- Britney Spears out with her man [Popsugar]
- Nina Dobrev works it [Popoholic]
- Cindy Crawford needs to lay off the 'tox [Celebslam]
- Who said it: Carrie Bradshaw or The Dalai Lama? [Buzzfeed]
27 Responses to "Mattel introduces 'Bollywood Barbie' based on Aishwarya Rai"