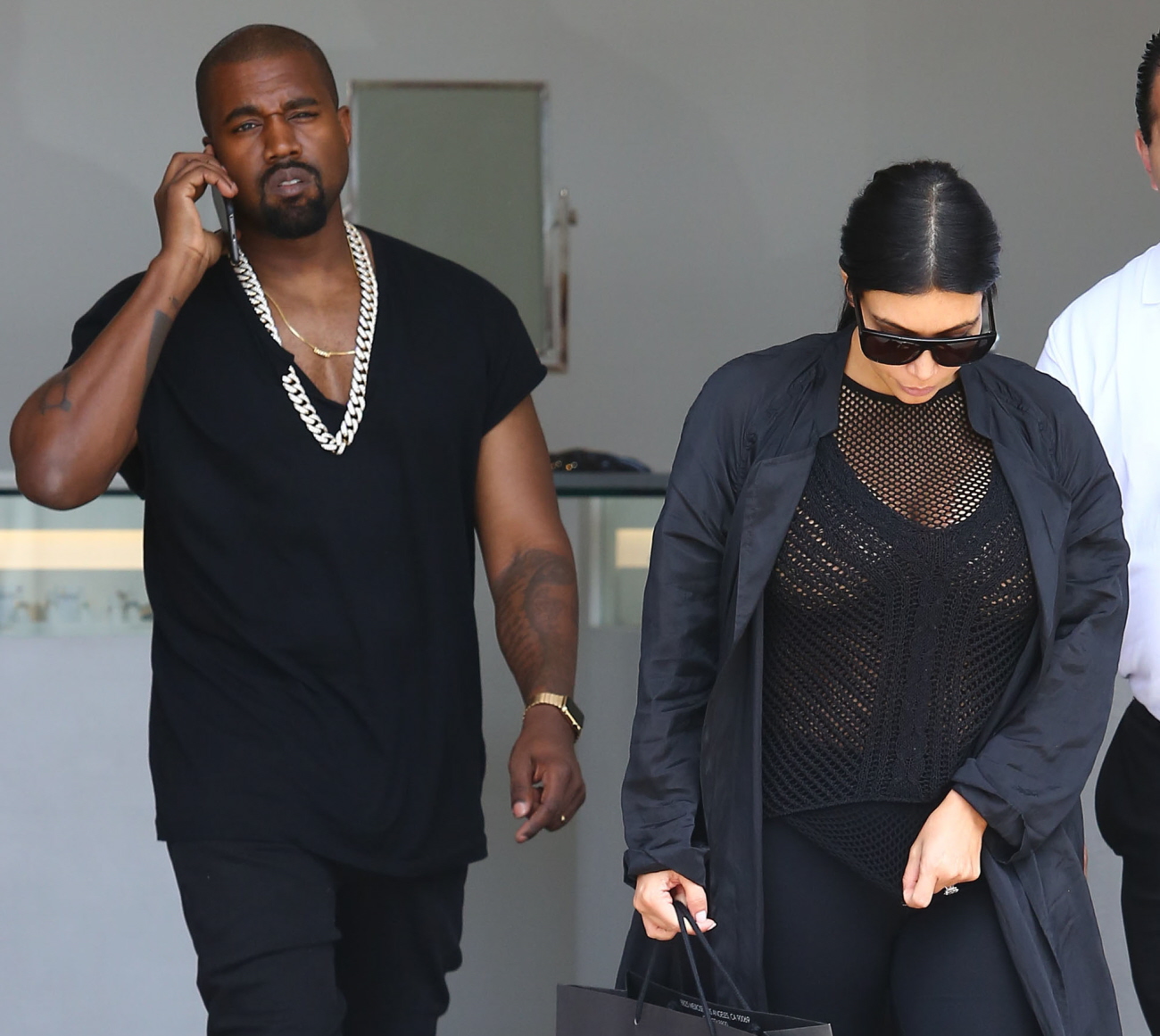 Everyone always yells at me for being a Kanye West Apologist, but can we all agree that Kanye is pretty genuine about his love for his family? I mean, yes, he treats Kim like his personal Barbie doll and there's no question he's a narcissistic monster. But I also think he believes very strongly in his family, in being a family man and being very "present" in his wife and daughter's lives. So it wouldn't surprise me at all to learn that Kanye is bothered by the whole Scott Disick thing. So says People Magazine's source.
Kourtney Kardashian has an unexpected ally in her corner: brother-in-law Kanye West. While most of the Kardashians have rallied around Kourtney in the wake of her split, West is channeling some of his energy toward Scott Disick.

"Kanye is furious, maybe the most furious of everyone," says a source close to West, 38. "He's saying that a real man doesn't abandon his family like Scott is doing."

According to the source, West is most concerned about the couple's three children: Mason, 5, Penelope, 3, and Reign, 6 months.

"He has made it crystal clear that he's willing to step in and be a strong male figure to the kids if they need him to be," says the source. "He feels strongly about that."

But even West would consider letting bygones be bygones if Disick, 32, would make an effort.

"If Scott comes back and faces things like a grown man, he'll be surprised how much forgiveness there can be – from every member of the family," says the source. "He needs to have a healthy relationship with his kids, and he can't have that unless he has a healthy relationship with Kourtney and her family. Everyone's hoping he finally makes the right choice."
I can see how the idea of Scott "abandoning" his children would infuriate Kanye specifically, but I question this idea of Kanye riding in on a white horse to save the Kardashian-Disick children. Besides all that, Kourtney and Scott's relationship has been dysfunctional for years. I feel like it's the budget version of the Affleck-Garner split – having three children didn't "save" the relationship or make Scott/Ben "grow up". With each child, the relationship just grew more and more dysfunctional. So… whatever. Kanye is the savior for the Kardashian women. Kanye will protect all the children.
Kanye is actually in Paris right now, partying and spending time with his fashion friends while Kim is at home in LA, gestating and taking care of North. Yesterday, Kim and Kris Jenner took Kourtney and the kids to Disneyland for Penelope's birthday.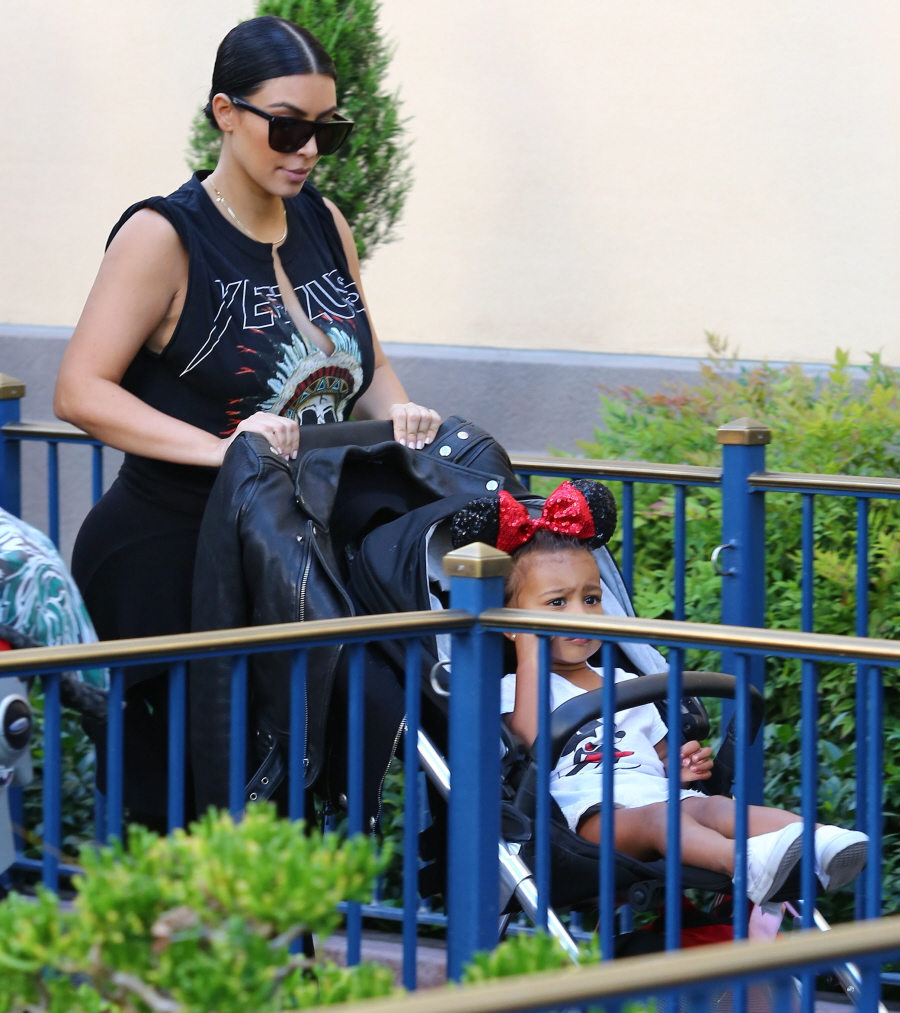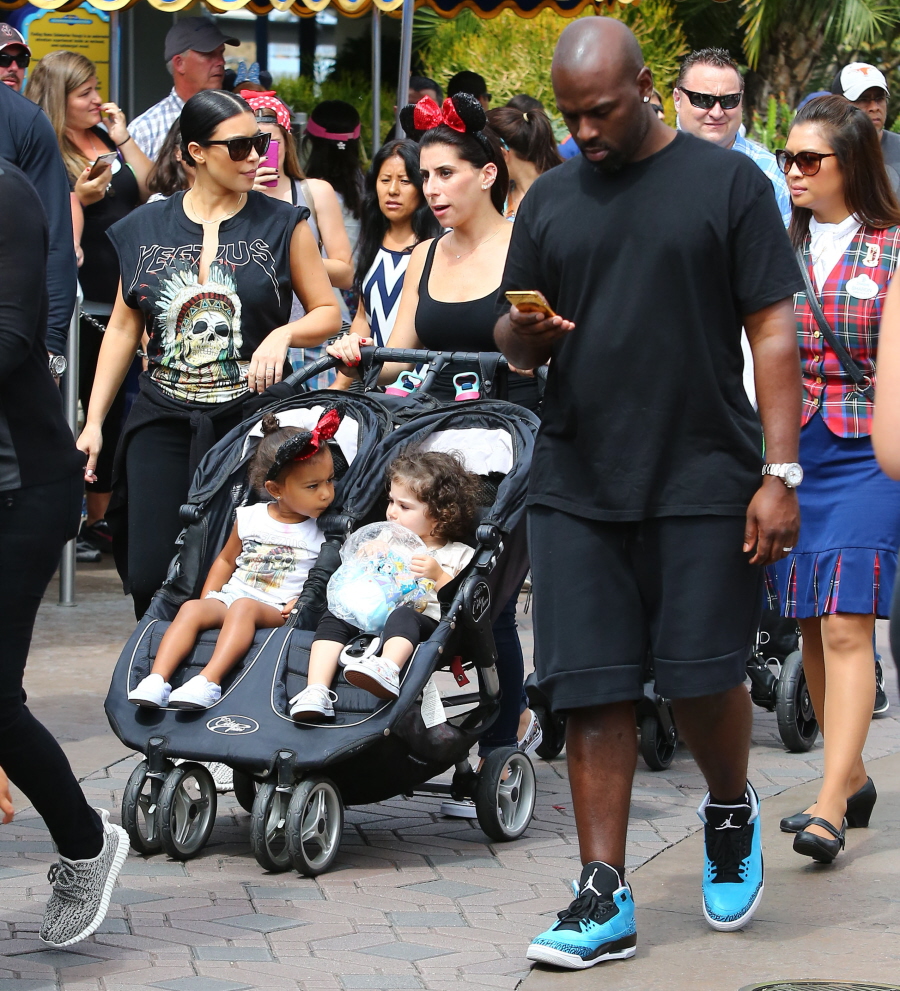 Photos courtesy of Fame/Flynet and WENN.