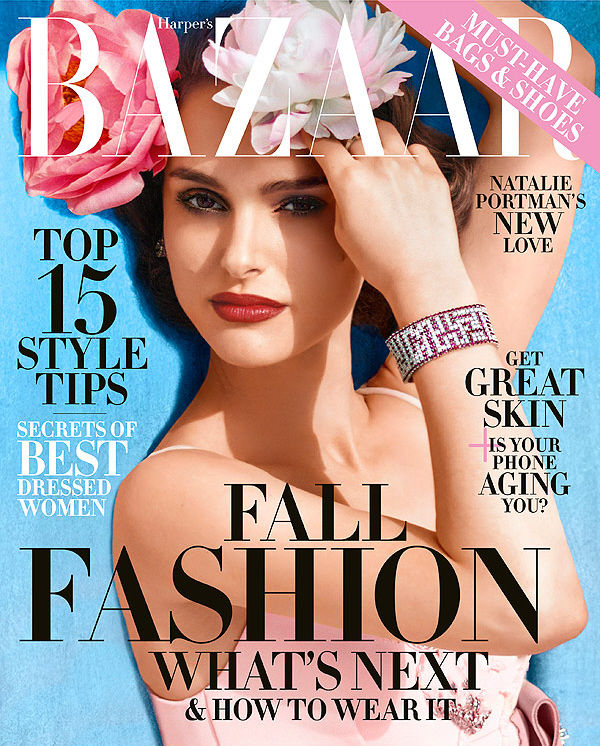 Natalie Portman covers the new issue (the August issue) of Harper's Bazaar. She's promoting Jane Got a Gun and A Tale of Love of Darkness (which she adapted and directed). The photoshoot is sort of Grace Kelly-ish, mostly because the vibe is very South of France, a la To Catch a Thief. That being said, I don't think Natalie was served well by the editorial – she's a beautiful woman and some of these photos are just not that great. The cover is especially awkward. The interview is decent – Natalie does tend to come across as somewhat smug and condescending in many interviews, but I enjoyed this piece – you can read it here. Some highlights:
Life in Paris: "It's magical. But the cultures are different in ways you don't even realize. And there's stuff you don't know you'll miss until you're away. Like indoor gyms where kids can just run and jump. They don't have those there. [In Paris] if you're running around on the playground chasing your kid and playing a game, people think you're nuts."

French people have better conversations: "This French friend of ours just told me that being in Los Angeles, he missed having serious conversations at dinner. In Paris, if you're at dinner and there isn't a debate, you leave and think, Well, that wasn't a very good party. But no one ever does that here. And I thought, I like just having happy talk! My French is okay, but when my friends are talking about books and philosophy, that's a level of conversation I'm just not ready for linguistically. And maybe intellectually."

Making the clusterwhoops of 'Jane Got a Gun': "It's a testament to how amazing it is in New Mexico that I still love it there, because that movie was really challenging. It's a miracle it came out so well."

A Tale of Love and Darkness: "The power of words is at the center of Judaism, and the creating of a people through storytelling. So I wanted to show the birth of this writer as he relates to his mother."

Her Israeli roots: "It's a very strange place to be from. When you say, 'I'm for Israel,' everyone wants to have a 10-hour political conversation. Everyone has a very strong, passionate opinion about it. But I'm grateful for it. I had so many friends who asked when we were younger, 'Who am I? What's my identity?' I never questioned my identity."

The red carpet questions: "I get asked so many questions about the Middle East, and I'm like 'Can you please just ask me about my dress? Let's just talk about the dress!'"

#AskHerMore: "I like to look at what people are wearing, but I do see the sexism in it. Yeah, you could reject it all, but I don't know anyone who has done that and been able to maintain the level of work I'd like to maintain."

Working with Cate Blanchett: "Cate Blanchett is an amazing person. Very early on, I asked her about being a parent. I said 'How do you do it? You're a mom. You're the best at what you do.' She said, 'You just do. Stressing about it doesn't help.' Most men I know are dealing with the same issues. Maybe those questions need to be asked of men too. Maybe the men need better questions."
I enjoy the fact that men are getting more questions about work-life balance, their appearance, their families and all of that. I'm not saying it's even close to being equal, but that the men are really getting the same kinds of questions as women more often than not. As for the differences between American and Parisian life… I think she handled that stuff pretty well. Acknowledged there are differences, acknowledged that she misses some stuff about America, all of that.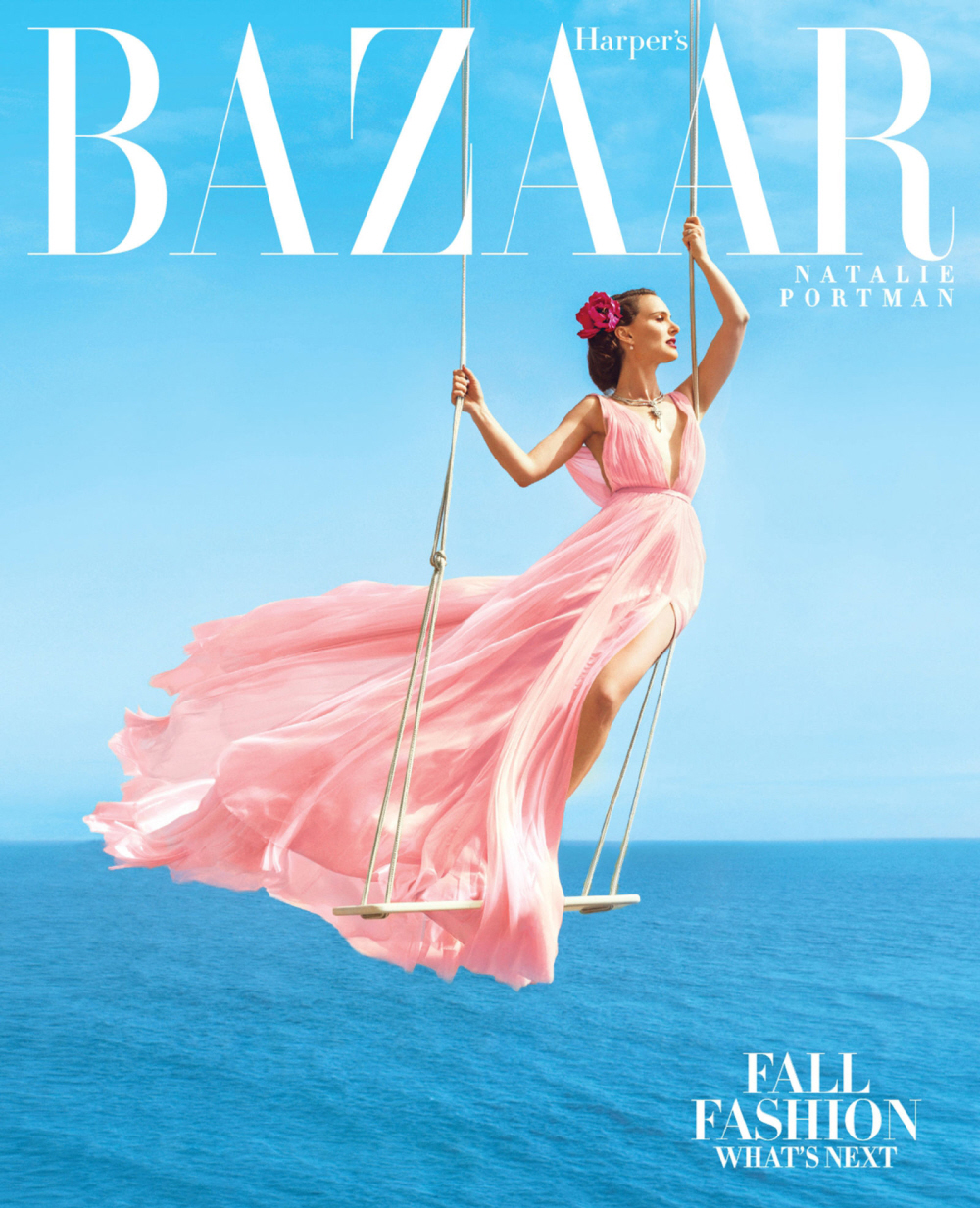 Photos courtesy of Harper's Bazaar.