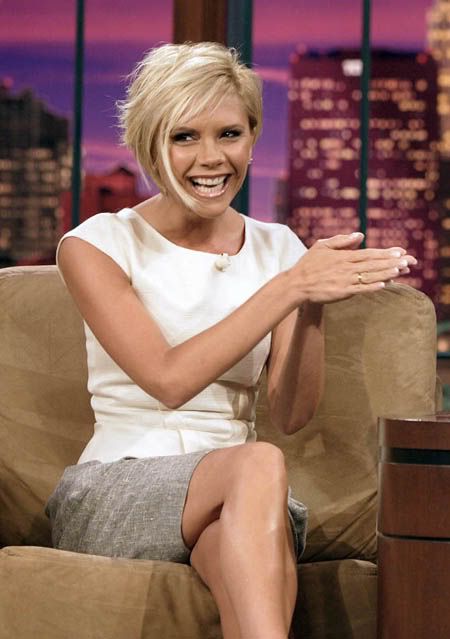 Victoria Beckham was recently interviewed by Contact Music as part of her massive "We've Moved" press tour, which the Beckhams are doing instead of sending out change of address cards to their friends and family. Victoria's new reality special is called "Victoria Beckham: Coming To America" – a play on Eddie Murphy's movie, "Coming to America." The same Eddie Murphy who knocked up fellow spice girl Melanie Brown, and then claimed on television that he wasn't sure the baby was his. That's also how/when he broke up with Melanie. Also the same Eddie Murphy who picks up transsexual prostitutes to make sure they get home okay. When Murphy was brought up, Victoria had a few choice words for him.
I'd spit on his food definitely. "I'd chop his d**k off too.'"
[From Contact Music]
As far as I'm concerned, this is absolutely the definition of true friendship. And this time I'm not being sarcastic. True friends hate people that screw over their friends, and if necessary, they tell the press about it. Last week Melanie Bromley, West Coast bureau chief of Us Weekly magazine said that for Victoria Beckham to become a star in America, she would have to "get some personality. At the moment, she's a slightly two-dimensional character for Americans.'" Calling Eddie Murphy "'Beverly Hills C**k'" is a pretty great start in my book.
Oh man I'm so excited! I was pretty ambivalent about the Beckhams moving to the U.S., but if this is the kind of stuff that pops out of Victoria Beckham's mouth in her first four days here, I hope she becomes my neighbor. The odds are kind of slim since I live in the middle of Brooklyn, but I have a lovely half bath that she could fit into perfectly, and probably have room for a couple of her cleavage-baring tops too. Either way, now I'm rooting for her. I hope it comes to blows with Eddie Murphy. Someone needs to take him down a peg. Although "Norbit" didn't do it, so I'm guessing that nothing will.
Picture note by Celebitchy: Here are some screencaps of Victoria Beckham on the Tonight Show on 07/13/07. Yes, she's actually smiling. Photos via Gossip Rocks.