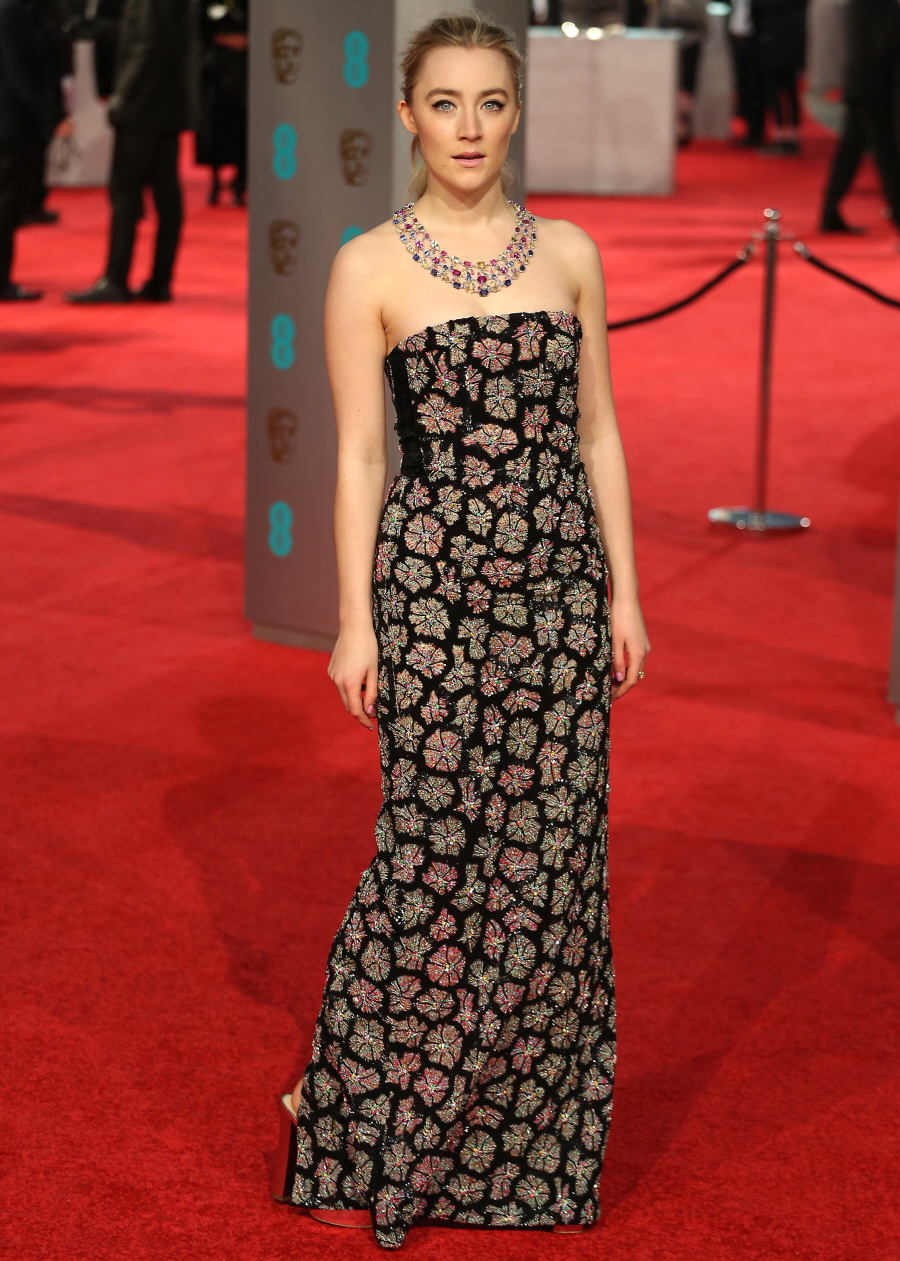 Saoirse Ronan attended the BAFTAs this year because she was nominated for her role in Brooklyn. She's such a young woman – she's only 21 – and I genuinely like the fact that she doesn't have a go-to red carpet look. I'm still being surprised by what she chooses for major events, and I like that. I would not have predicted that she would wear this strapless Burberry gown to the BAFTAs, nor would I have believed that she would pair the dress with a MAJOR necklace. Very few women do the statement-necklace these days, have you noticed that? I think it's because if you wear a big necklace, a lot of people believe it's an "older" look, like you have to be a certain age to wear big jewelry. Anyway, I like this whole look on Ronan. I think the dress is pretty and elegant without being too "old" for her, and I love the sass of wearing that necklace. It's gorgeous. My one complaint: the shoes are bad.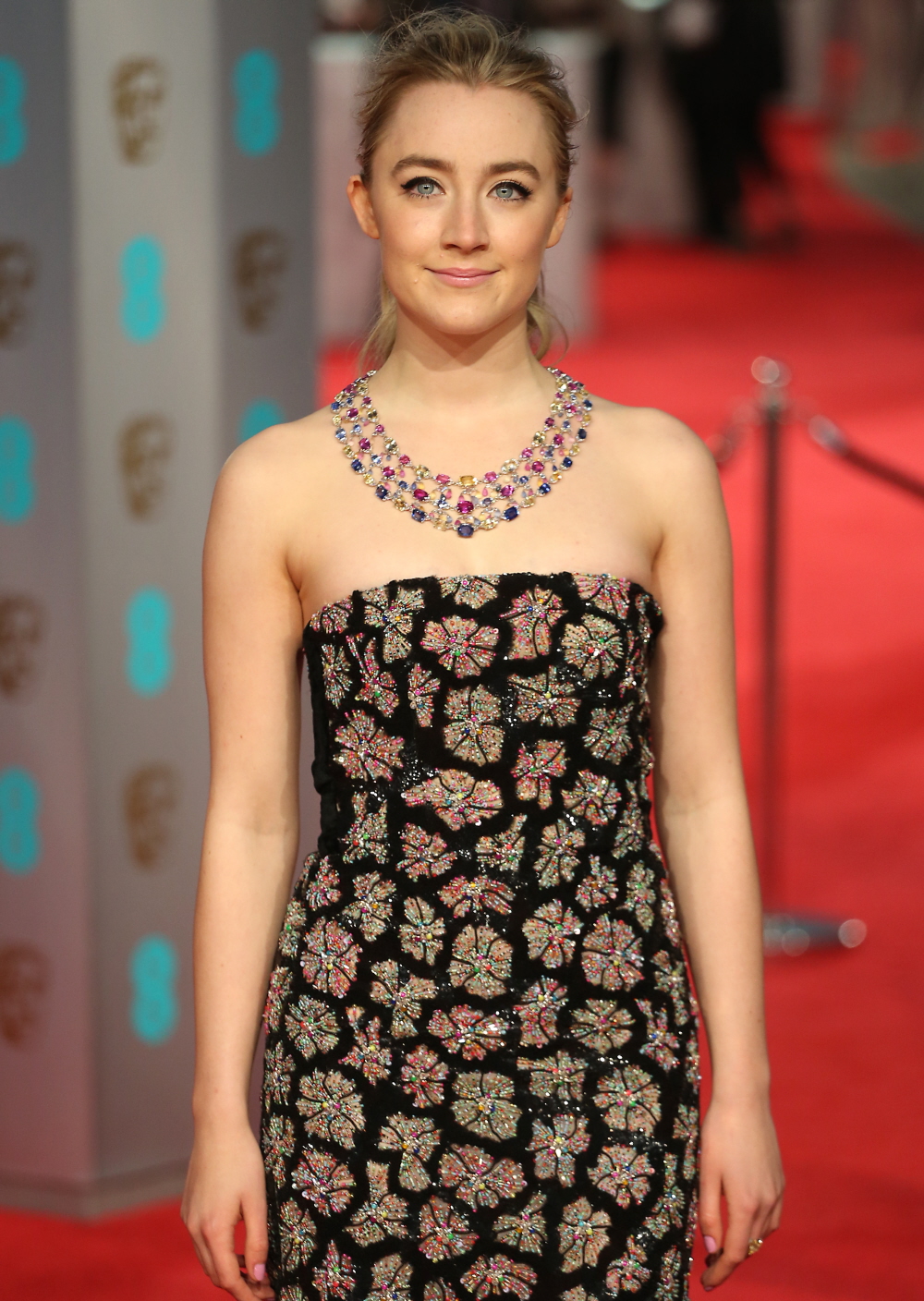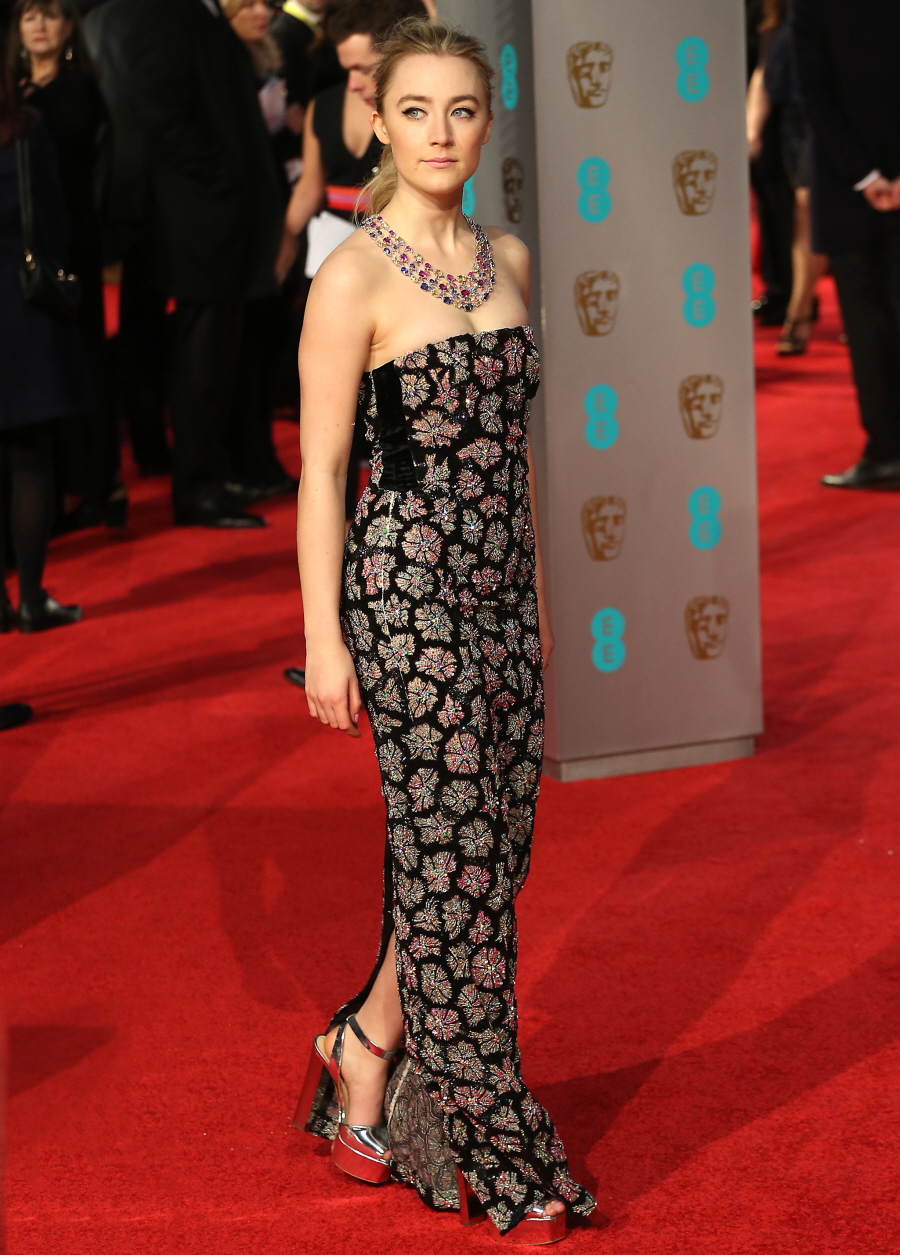 Bel Powley, the star of The Diary of a Teenage Girl, was nominated for BAFTA's Rising Star Award (she lost to John Boyega). So Bel turned up to the BAFTAs in this '70s-style Gucci which… I mean, I sort of love. This stands out. Every other starlet was wearing frothy, feather-covered messes and here's Bel in this Gucci. It's great.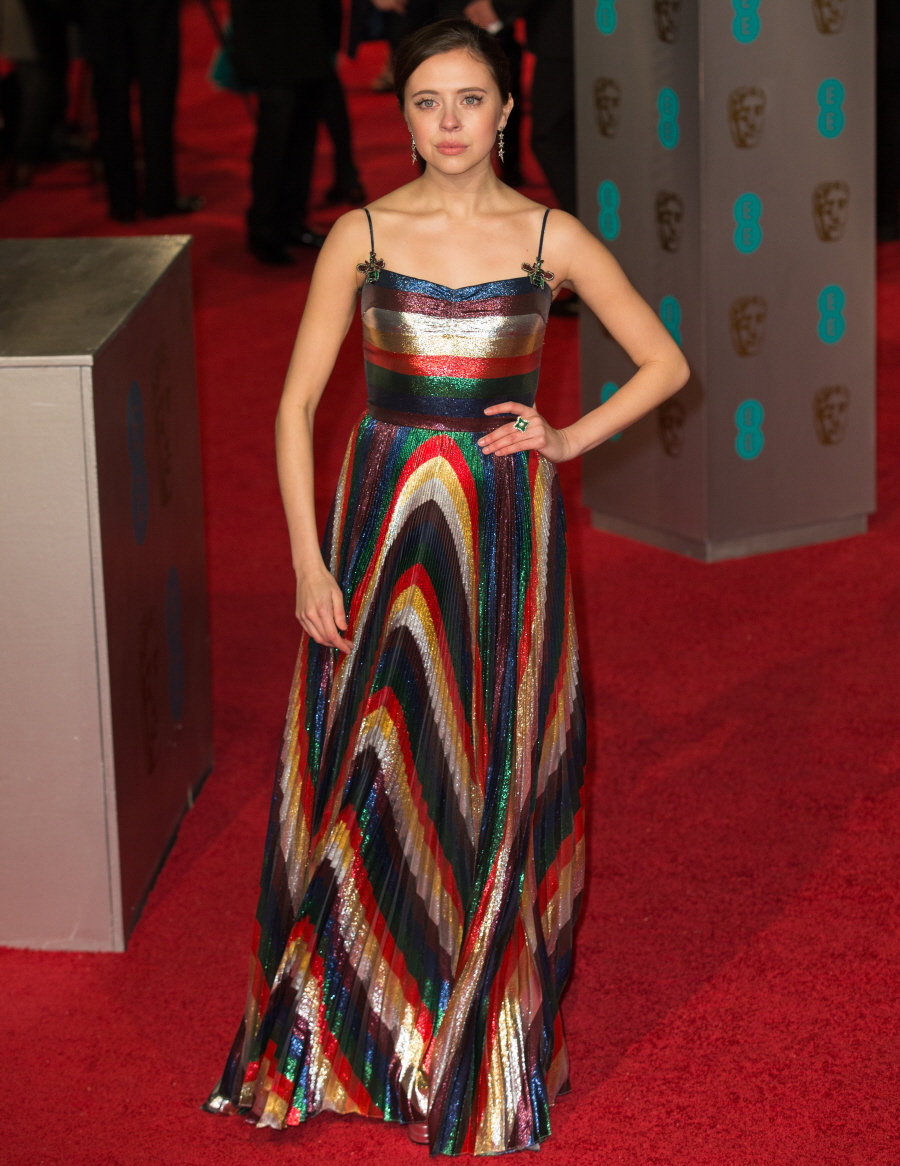 Here's Eddie Redmayne and his preggo wife Hannah. They're very sweet together, and I always think that their looks complement each other. That being said, I have a consistent problem with Hannah's barely-there makeup on major red carpets. She doesn't need to go Full Kardashian or anything, but a swipe of mascara and some lipstick wouldn't hurt.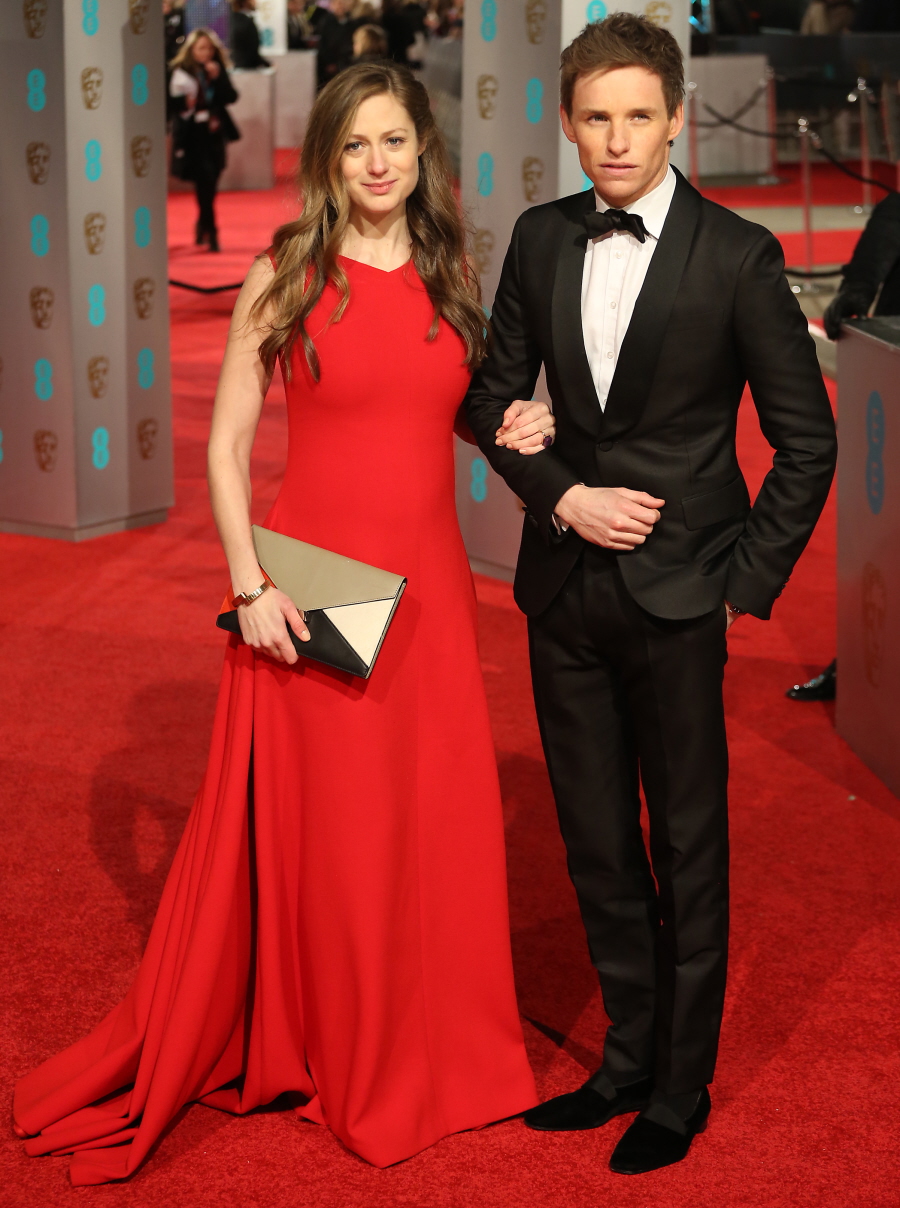 This is Annabelle Wallis, a British actress best known (to me) as Chris Martin's latest girlfriend. Chris Martin and Annabelle have gotten pap'd all over the place for months looking loved-up, almost like they have something to prove. So… she was invited to the BAFTAs. And she wore this Oscar de la Renta gown. There's a lot going on here, with lace and ruffles and a high neck and a slit. It looks like de la Renta threw together three red dresses into one. I'm not really enjoying it, but I do love her ruby chandelier earrings. She just should have worn those earrings with a better dress.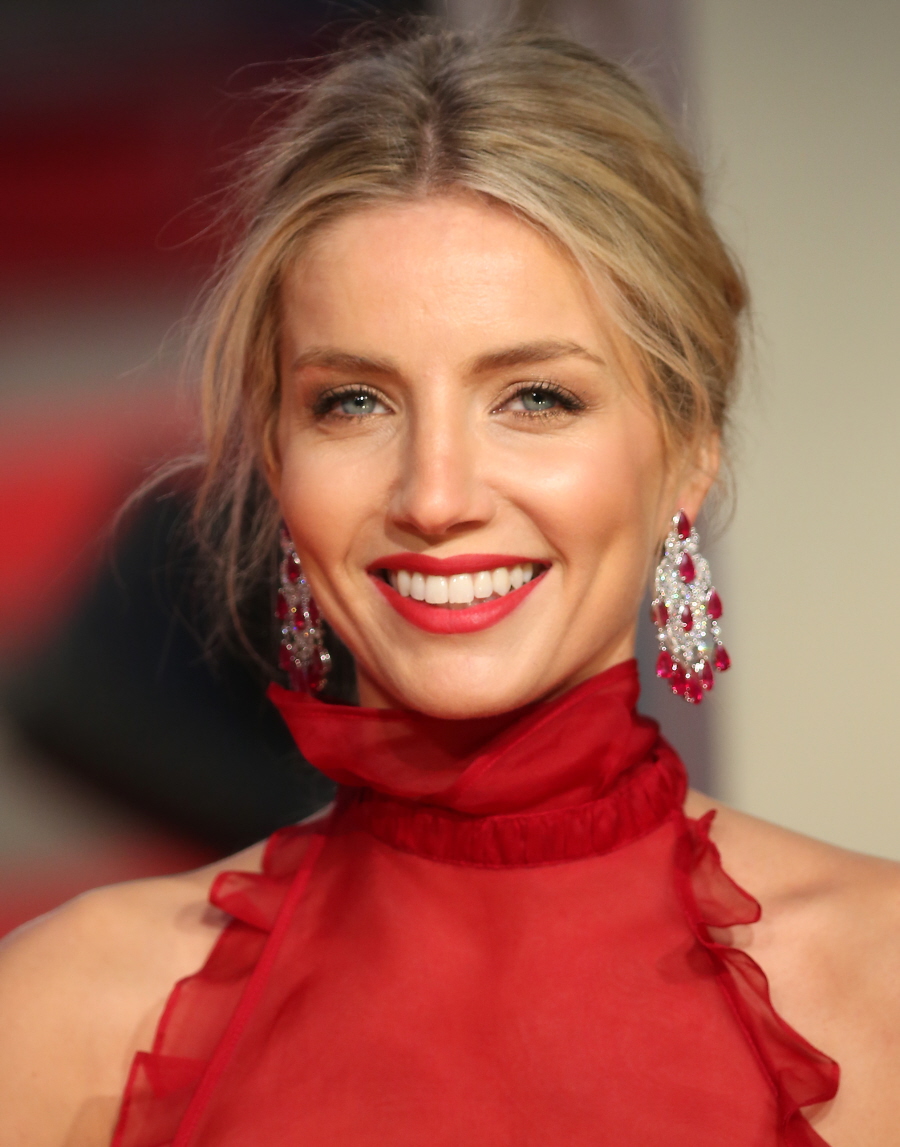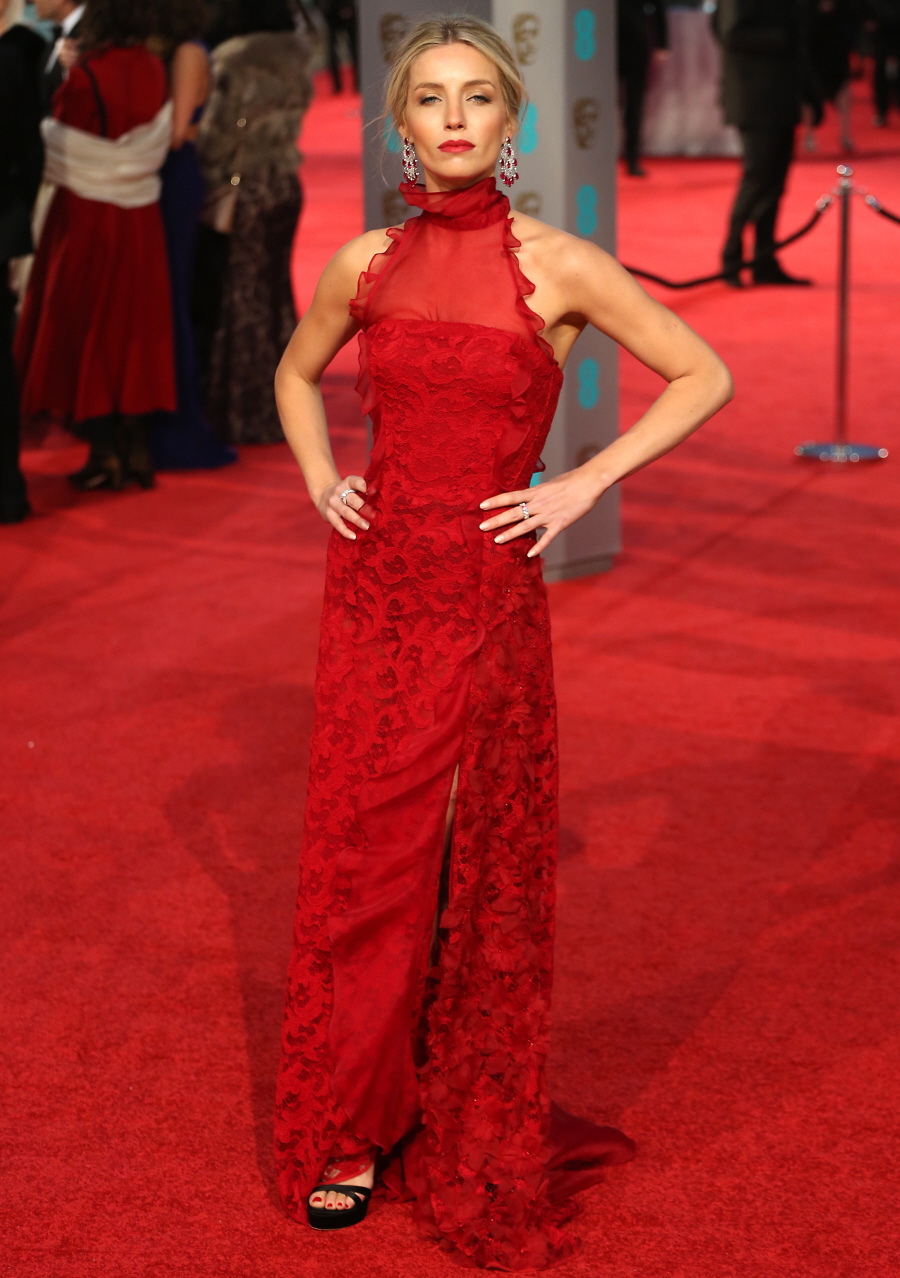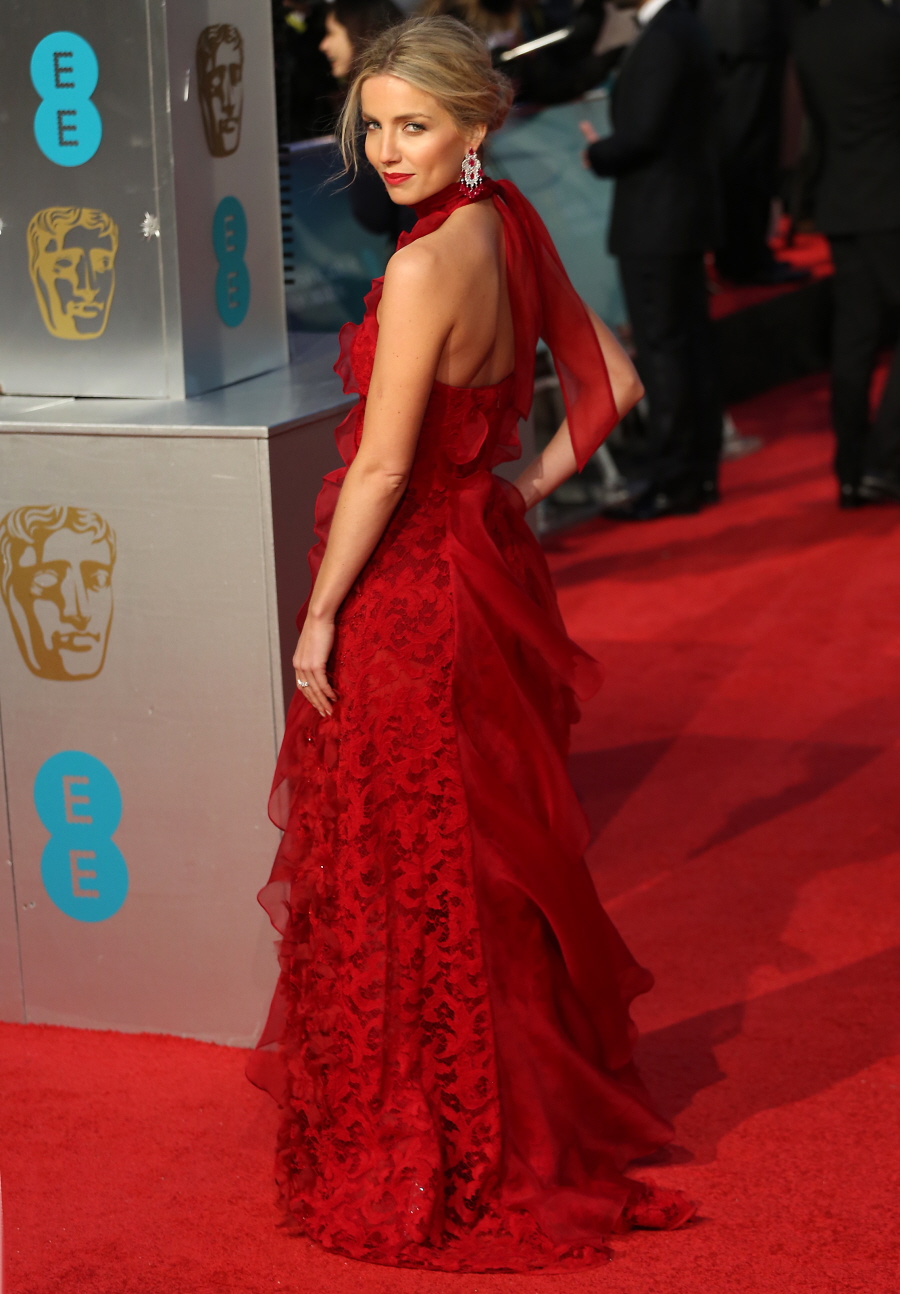 Photos courtesy of WENN.