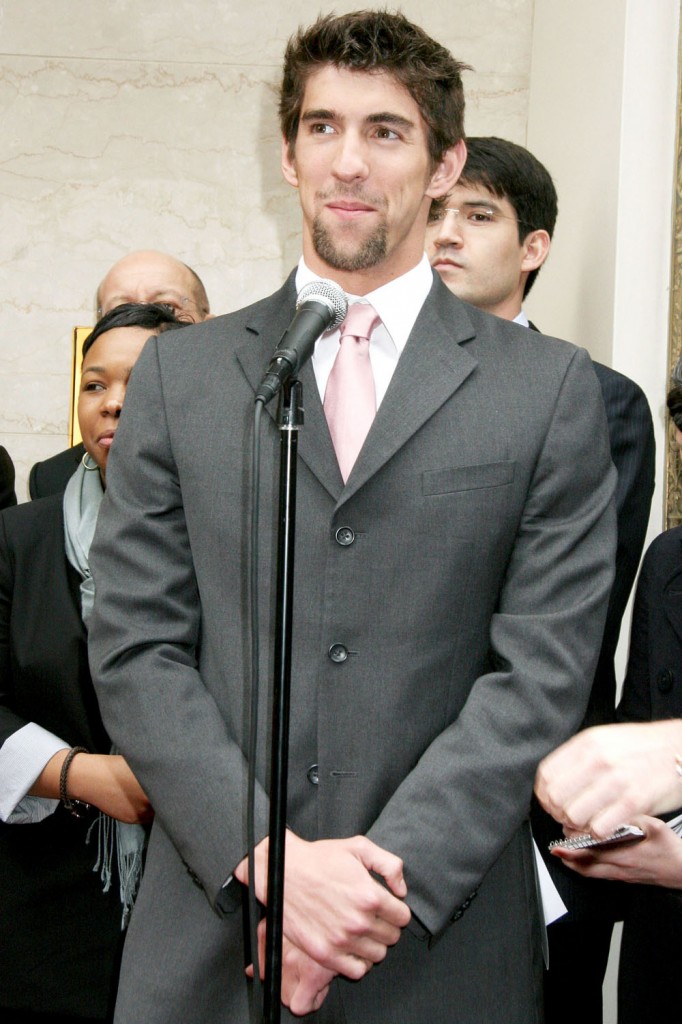 Michael Phelps would rather suck on a bong than make out with Miss California. Phelps is denying Carrie Prejean's non-denial denial that she and the Olympian are an item. Phelps confirms that he's single, and that's all – he wants to maintain a modicum of privacy, so I'll respect that. He also doesn't confirm or deny his support of Miss California's anti-gay marriage stance.
Michael Phelps is denying rumors that he is romancing controversial Miss California contestant Carrie Prejean.

"I'm not dating anybody," he told Usmagazine.com Wednesday at the opening of the Omega flagship boutique in NYC. "I'm single. My private life stays private."

(Prejean, 21, was coy earlier this week when asked about rumors they're an item. "He is a great man. Wouldn't you like to know?" she said on The Billy Bush Show Monday.)

As for Prejean's anti-gay marriage answer during the Miss USA competition, Phelps tells Us, "That's the cool thing about America – everybody has their opinion."

"I'm not saying I support her," Phelps then added. "I'm not saying I don't support her."
[From US Magazine]
That sucks for Miss California – Michael Phelps shot down that rumor pretty hard. Chuckle. I'm sure everybody has already said this, but why would Michael Phelps want a Miss USA runner-up? The boy could get a Miss USA. Or even better, a girl with beauty-pageant looks and an education. I know Phelps has been seen with multiple strippers and random party girls, but I'd like to think that's just a phase. He'll settle down with someone nice, I know it! Someone he could bring home to his mom Debbie!
Here's Michael Phelps opening the new OMEGA Flagship Boutique in New York City yesterday. Images thanks to WENN.com .