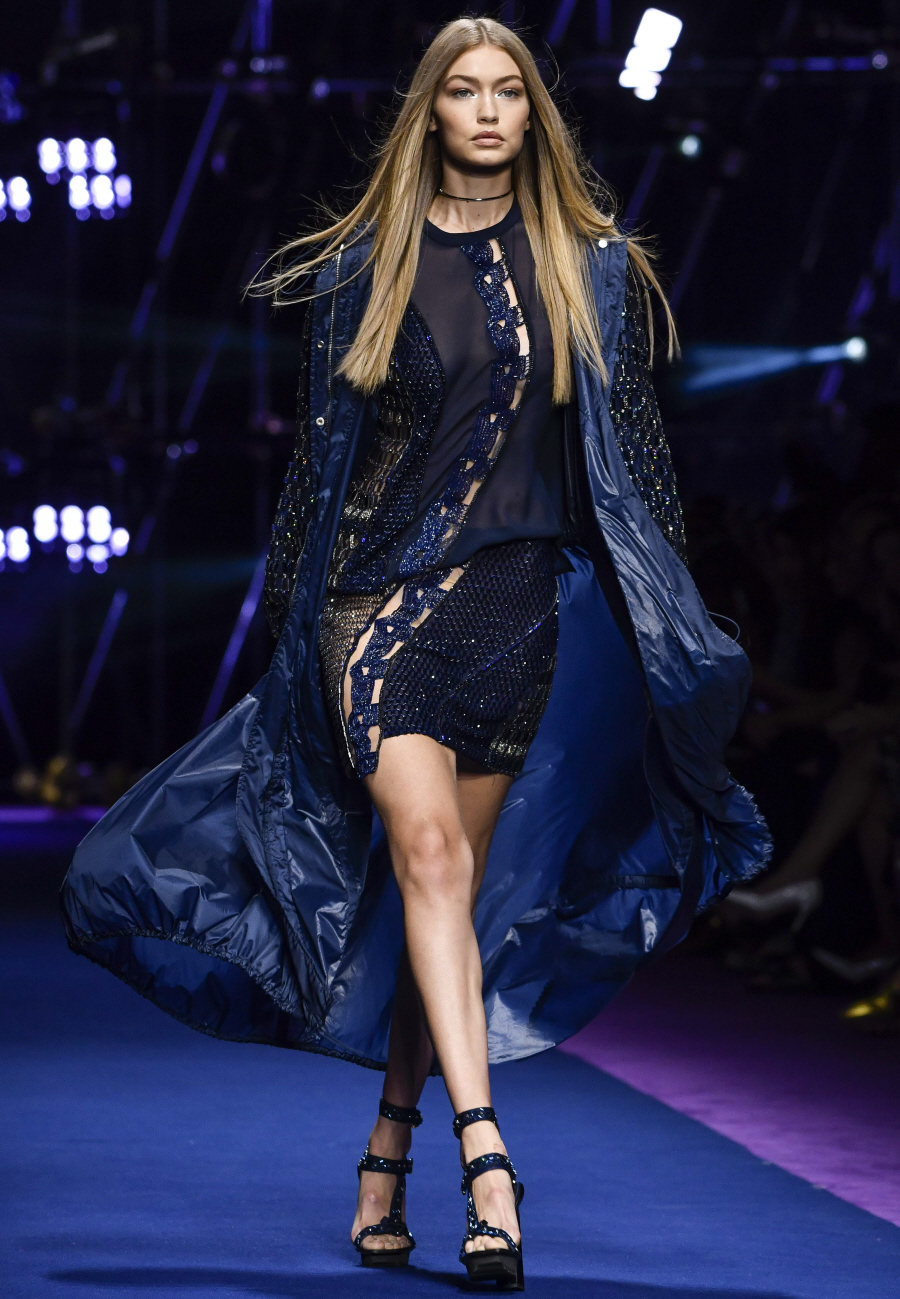 Gigi Hadid is my favorite of the Instamodels for reasons I don't really understand. I think she's beautiful and she photographs well. I like that she fought back when she was being assaulted by an unhinged a—hole. I like that her thighs are somewhat substantial. But even I admit that my girl has some flaws as a model. She can often look dead-eyed in editorials, and she is easily the worst Instamodel for runway work. There are clips and GIFs of Gigi's terrible runway strut, and it's become a "thing" on the internet, the fact that she can't walk to save her life. Well, Gigi was profiled in the new issue of W Magazine and she knows what people have been saying. So she admits it freely: runways are not her thing. As she tells W:
"Before I started modeling, I was more into photographers. I studied a lot how models made pictures in the sense that you have to be a positive part of a picture and make it better. And that's what is really important for me on set. There's some people that are bad at looking at monitors and some people that are good looking at monitors. And monitors really help me because I'm able to look at a picture and see where I fit into it, see what I can add to the picture instead of just being a person that's on the page.

"But the runway thing, it's funny because obviously I'm not the best on the runway. But what do you do? When you're the face of a brand you show up to the show. My first show people were already expecting a lot more from me than I [was capable of at the time]. I never was taught how to walk on the runway. And maybe that's because it moved really quickly for me, that people just assumed that that was something I knew. So, you know, a year and a half later, I'm still learning. I got some compliments on my Tom Ford show, so I'm getting better. I'm working on it, but I'm human. I still get insecure on the runway, but it's really exciting for me because I want to get better. I love being on the runway.
Not to put too fine a point on it, but in the interview, she talked a lot about how she got her start and how she put in the time going on all these cattle calls in New York and London and she rarely got any work and… maybe she should have spent that time learning how to walk? Maybe she wasn't being hired that whole time because she couldn't walk? It's bizarre that Gigi's defense is "I didn't know how to do this vital job requirement for a career that I had been trying to do for a really long time, NO ONE TAUGHT ME!" Like, study for the runway walk like you study how to be an editorial model. While many models have specialties – either editorial work or runway – the best models can and should do both.
Anyway, when JustJared put the "I'm not the best on the runway" quote on Twitter, everybody dragged Gigi. I say this is fair.
Gigi Hadid admits she's still learning to walk on the runway: https://t.co/bDlsv4uB25 pic.twitter.com/ypP1caEoYE

— JustJared.com (@JustJared) October 18, 2016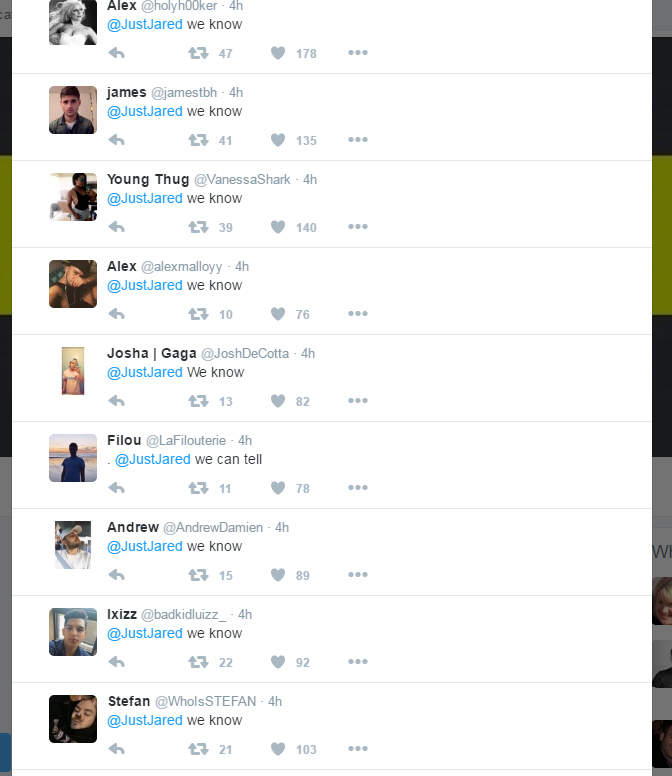 Photos courtesy of W Magazine, WENN.