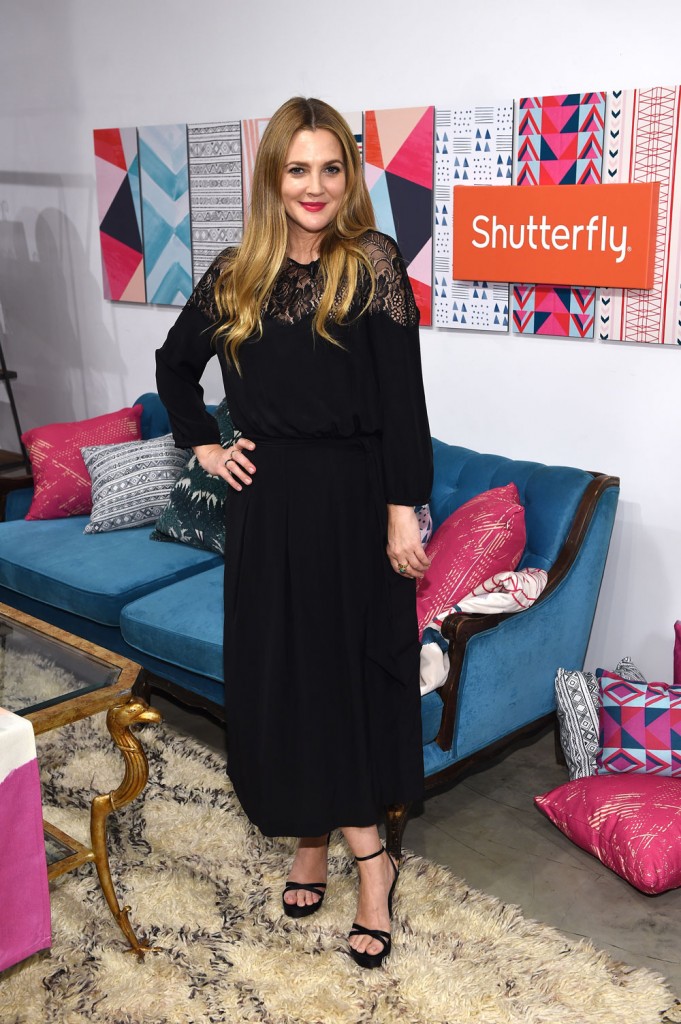 These are photos of Drew Barrymore at a Shutterfly event for her new holiday gift collection last week. She looks great and Drew told US Magazine that she's lost 20 pounds while filming a show for Netflix titled, appropriately enough, Santa Clarita Diet. She costars with Timothy Olyphant and it's out next year. Drew said, of her weight loss, "I've been very disciplined and all I did did was cry and dream about pizza… the holidays are coming up so I'm going to enjoy some of that stuffing."
So many celebrities are separating or, in Drew Barrymore's case divorcing, and still spending significant amounts of family time with their exes while coparenting their children. Some are existing in that limbo between full separation and reconciliation, at least as far as the press is concerned (see: Affleck and Garner) and others are already divorced, like Mayim Bialik, and go to events and have holidays with their exes. Drew Barrymore still has business dealings with her ex, Will Kopelman's family, and she told Entertainment Tonight that "as a family" they had "three dates for this Halloween." Hmm. So is it any surprise that she's doing Christmas with her ex too?
Exes Drew Barrymore and Will Kopelman are getting into the holiday spirit together despite splitting up earlier this year.

"Most of the family is going on this big adventure trip and our kids are just too young, so Will and I are going to do something fun with them," Barrymore told Page Six at the launch of her new collection with Shutterfly on Thursday. "We have like three sets of different Christmas plans … and then we're going on this [vacation]. It's going to be really nice and I'm going to a warmer climate, so I'm excited."

The couple, who have two daughters together, finalized their divorce in August, but Barrymore told us they're still close friends.

"We were together today at our kids' school," she said. "We spend weekends together. He's running in the [New York] Marathon, so we're going to go and wave him on."

The actress, 41, opened up about her split on Chelsea Handler's Netflix show in May, saying, "It's a tough time. It's a hard thing to go through. It's like you're being put on a cheese grater and every second, going, 'Ah! This wasn't the plan!'"
Some people prefer to have this kind of closeness with their exes as it's much better than fighting and it may set a better example for the kids. Other people consider it confusing for the kids, who want to see their mom and dad together and aren't getting a chance to adjust or understand that things are different. The reality is probably somewhere in between because kids are perceptive and kindness usually seems like a better route than acrimony. Plus if this is still happening one side may be holding out for a reconciliation and I bet it isn't Drew. She isn't shy about telling us what's going on in her life, I'll give Drew that. She's been open throughout her divorce.
Here's Drew at the NYC Marathon this weekend with Will's sister and she also instagrammed a pic of him at the finish line.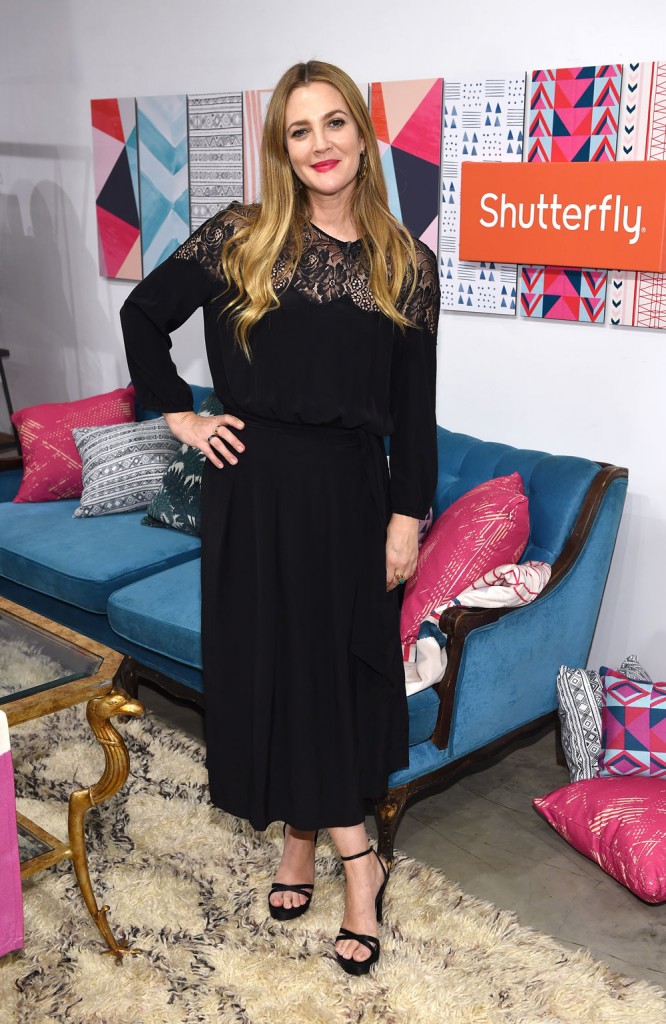 Photos credit: Getty Images for Shutterfly and Instagram