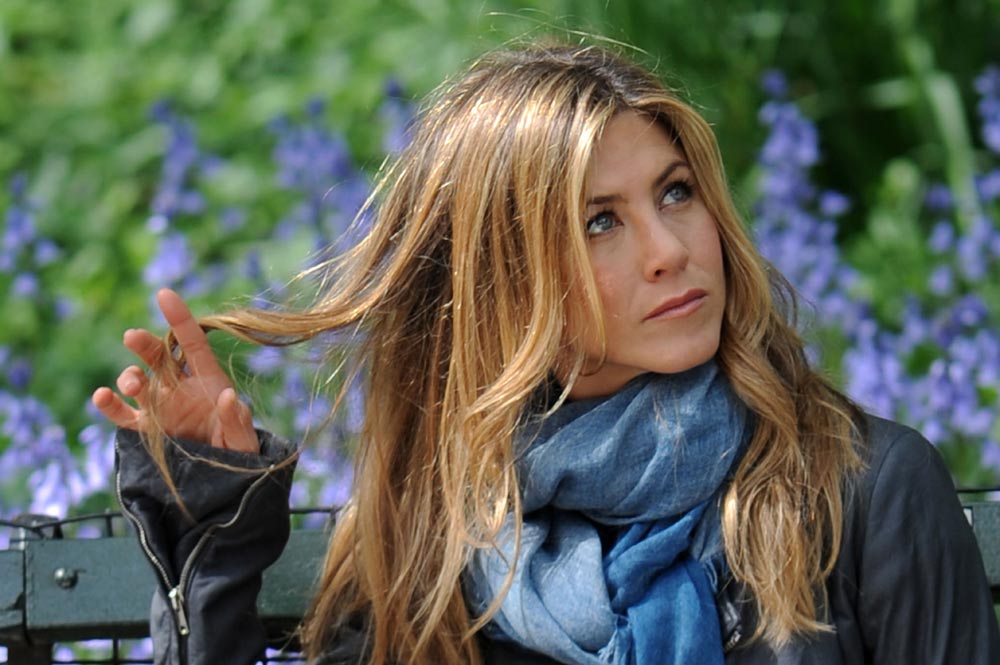 This story warms my heart. People will use it as another opportunity to bash Aniston, but I think it just shows how much she loves her dog. Jennifer Aniston is said to be so particular about how her 13 year-old pooch, Norman, is treated on set that it's driving crew members crazy trying to cater to him. Norman has to eat organic "people" food, cannot be chained up, has a chair next to the director and even has his own masseuse: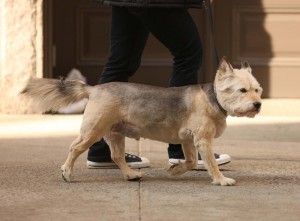 "Norman is important in Jen's life. But the crew is fed up with having to dote on him," an insider told The Enquirer.

Jennifer adopted the corg/terrier mix in the mid-'90s, and Norman has proved to be her most loyal companion…

"But Norman is a nuisance on set," the insider added. "Jen needs him around all the time but she won't stand for him being chained up. So the dog has his own chair near the director, and Jennifer also has a doggy masseuse tend to Norman every day.http://img32.imageshack.us/img32/8840/onetouchmay2120094.jpg

"She even insists that Norman eat with the crew, and that he's fed organic, human-grade food. So Jen's assistant has special plates made up by the caterer with free-range white meat chicken and organic rice…

Jennifer requires crew members to walk the coddled canine no less than three times a day – and they're responsible for cleaning up after him.
[From The National Enquirer, print edition, June 1, 2009]
I'm not a real dog person, but I have friends who are and they will love this story. My mom and aunt both cook special chicken for their dogs, there's nothing unusual about that. Jennifer Aniston is a rich and famous movie star. If she wants her dog to be treated like a little king then he should be! I'd rather hear stories about celebrities making sure their pets are comfortable than asking that their rooms be draped entirely in white linen. That said, maybe Aniston can make more friends on set by hiring a full time carer for the dog instead of relying on the crew to watch out for Norman. He needs a dog nanny to tend to him while he's getting massages, sitting next to the director, and eating gourmet people food.
Photo of Norman is from 3/25/09 credit: INFphoto.com. Jennifer Aniston is shown on set on 5/13/09. Credit: FPZ/Fame Pictures