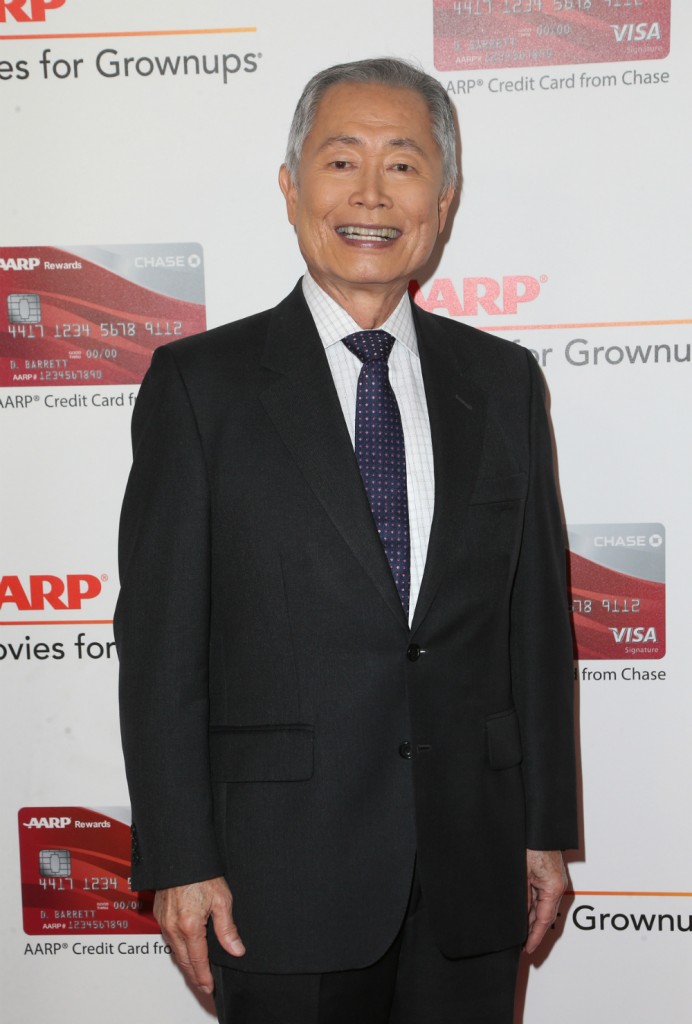 While we sludge through these First 100 Days, many of us seek comfort from pundits. One of the most popular voices is that of George Takei. George is current, clever and persistent in his protests against the current administration. For George, this is personal. George is a gay Japanese-American employed in the arts. During World War II, George and his family were forced into an internment camp following orders by then-president Franklin D. Roosevelt in response to the attack on Pearl Harbor. Following one of 45′s very numerous executive orders, Protecting the Nation from Foreign Terrorist Entry into the United States, ICE raids have resulted in the arrest of around 700 people, including those in sanctuary cities. They are not all Muslims. They are not people only from the seven countries the White House selected to ban. They do not all have criminal records, thereby posing a threat to society. They are just "other" in the eyes of the government. So George wrote a very real and very raw essay about what he endured and what he is currently witnessing. George asks us not to ignore the rhetoric because he's heard it before. George's play, Allegiance, about a Japanese-American family in an internment camp, will be simulcast to theaters on Remembrance Day (Feb 19, Sunday).
It has been my life's mission to ensure we learn important lessons from the past so that we don't repeat them. That's why this week, I presented a petition of support for Muslims in the USA, signed by more than 300,000 concerned Americans who oppose President Trump's immigration ban, to the Muslim Public Affairs Council. It's why I will speak Sunday at the Franklin D. Roosevelt Presidential Library about his Executive Order 9066 that placed Japanese Americans in internment camps during World War II.

I remember that day when American soldiers came to our home, carrying rifles with shiny bayonets, and ordered our family out. I was 5 years old. We were put on a train with armed soldiers at both ends of each car, as if we were criminals, and transported to Arkansas.

I remember the barbed wire fence of the internment camp, the tall sentry towers with machine guns pointed down at us. I remember the searchlight that followed me when I made the night runs from our barrack to the latrine. It became routine for me to line up three times a day to eat lousy food in a noisy mess hall. To go with my father to bathe in a mass shower. I could see the barbed wire fence and the sentry tower right outside my schoolhouse window as I recited the words "with liberty and justice for all"— too young to feel the stinging irony in those words.

Our president has trumpeted an "America First" policy, vowing to prioritize the well-being of the United States. But "America" doesn't seem to include the brown-skinned, foreign-sounding or non-Christian people affected by his travel ban, his Mexico border wall or his immigration raids. When Trump labels them "bad hombres" or "terrorists," he feeds a narrative of "us vs. them."

Keeping America safe means shutting out Middle Eastern refugees and deporting "rapists" and "murderers." Keeping American jobs means keeping out Mexicans who cross the border to take them. So long as Trump can create a "them" who is out to get "us," his actions are justified in the minds of many.

Seventy-five years ago, on Feb. 19, 1942, President Roosevelt launched his own version of "us vs. them," authorizing the military to designate military zones and exclude any person from those zones as it saw fit. That order, like Trump's travel ban, was on its face neutral. But it bore a clear intent.

Nearly 120,000 innocent people of Japanese ancestry were incarcerated simply because we looked like "them" — the enemy. Two-thirds of us were U.S. citizens. We lost our homes, our jobs and our businesses and were held for years without charge.
The government had put "America First," and we suffered for it.
We all must work together to ensure we do not again begin down a path of racial or religious division. As Americans, we must identify such practices and call them out: It is a Muslim ban, they are targeting Mexicans, the orders do derive from bigotry and animus. We understand viscerally, as a nation, what those words "America First" truly mean.
FDR, the great champion of American labor, who brought the country back from the brink of collapse, the comforting voice of the Fireside Chats – rounded up Americans and locked them away. Just think what the 45th president could do.
It is personal – to all of us. Most of us have a story/connection. From the businesses who closed yesterday to the school children who were kept home from school to the airports stormed by protesters – we all have a reason for moving on this. Mine is for my godmother who was interred. And the lady at my church who cashed the Japanese gardeners' checks during WWII when the banks froze them out. And the maintenance guy at one of my favorite shops who was led away in handcuffs last week.
Since it is Friday, I will try to leave this on as upbeat as I can: it gives me hope that after everything he endured at the hands of his own government, George Takei still believes this country is worth fighting for.
For those of us revolted by Trump's petulant, sneering behavior, there are as many who see him as a champion. He's playing to them, not us.

— George Takei (@GeorgeTakei) February 16, 2017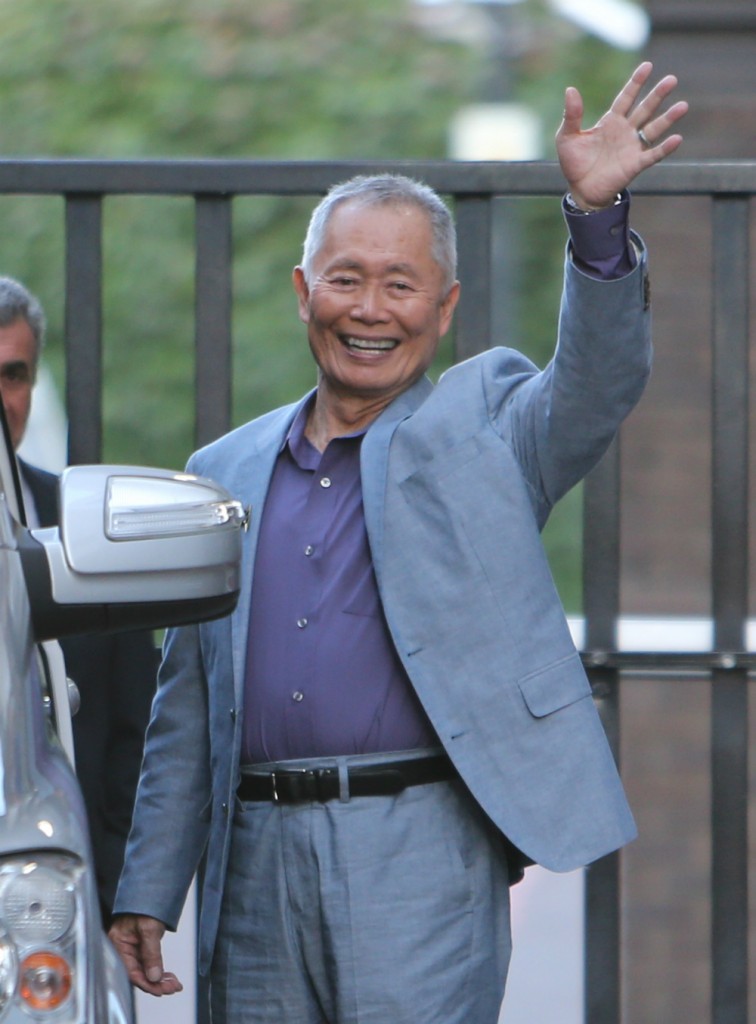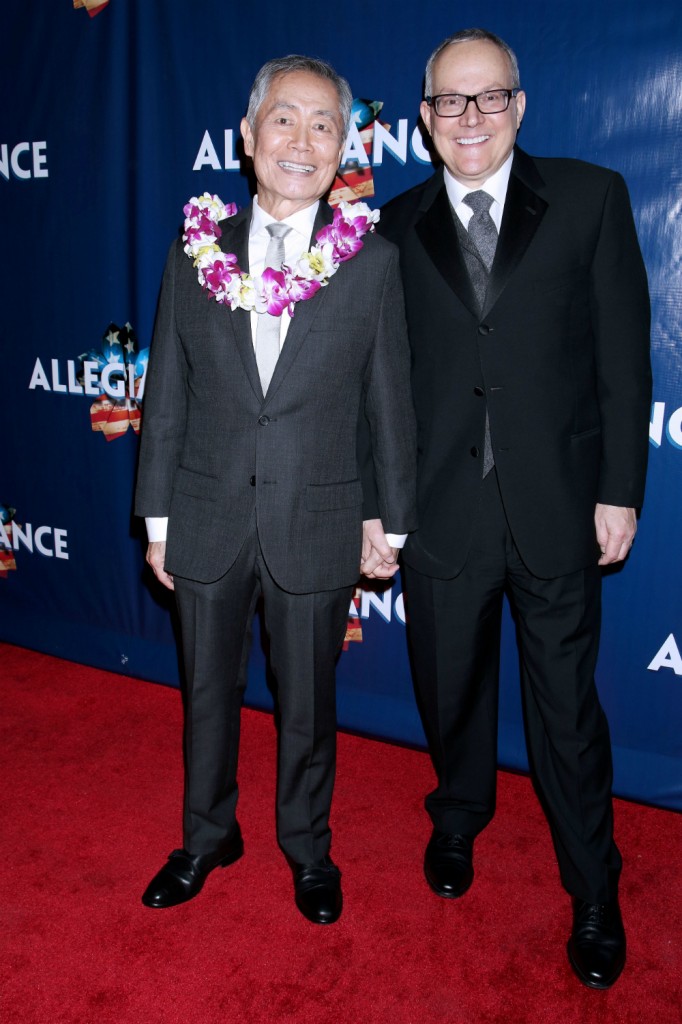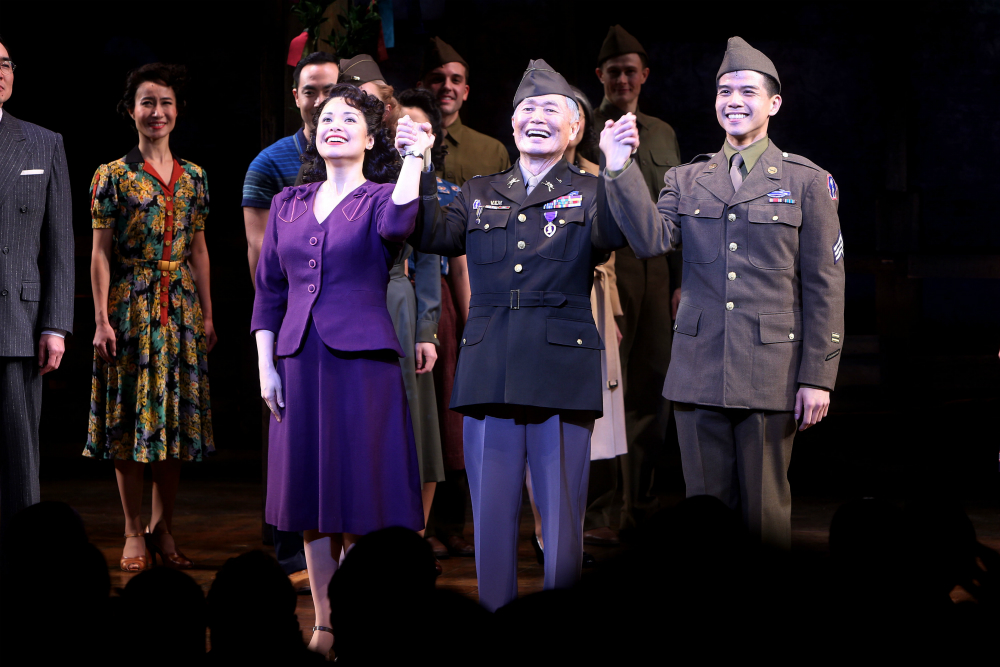 Photo credit: Twitter and WENN Photos