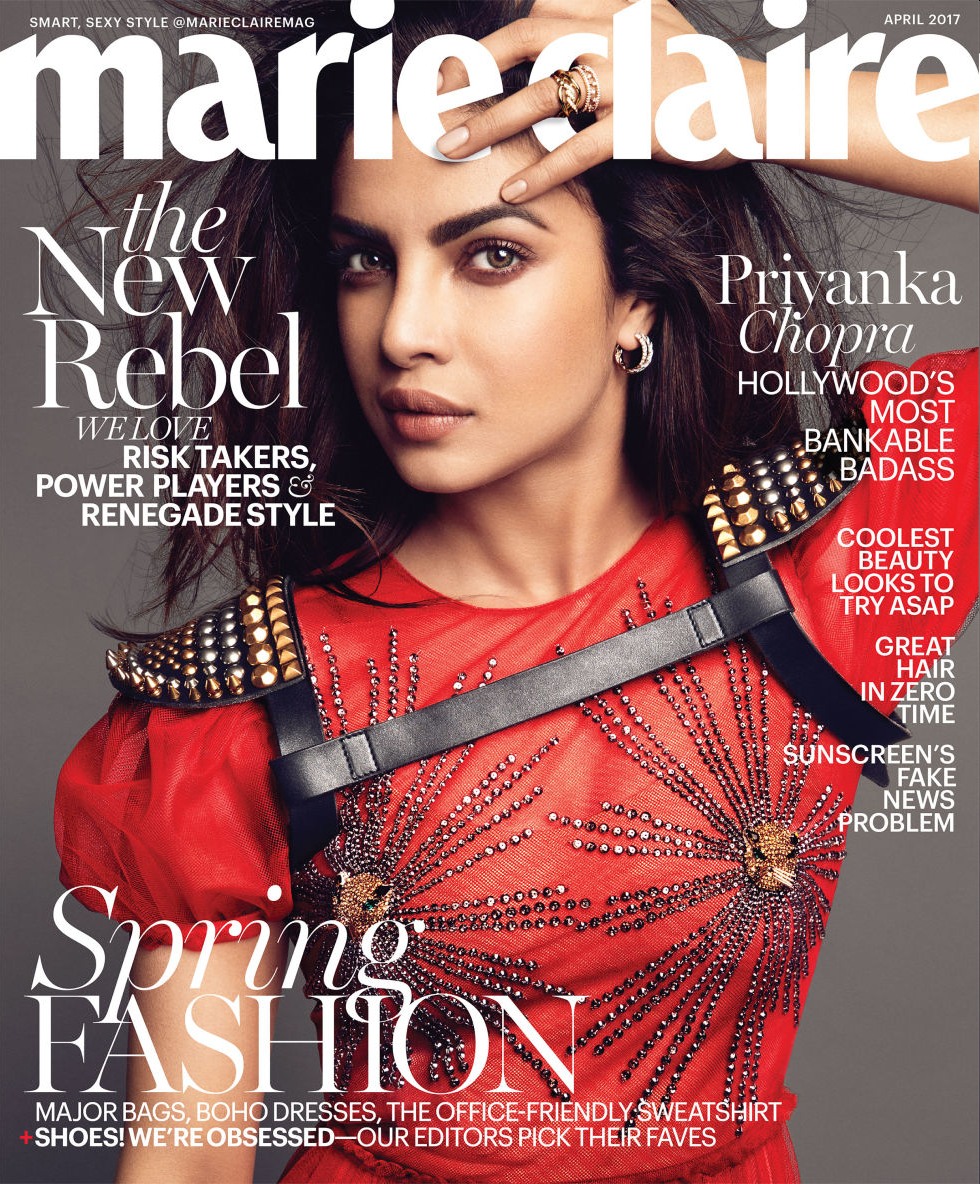 Priyanka Chopra covers the April issue of Marie Claire, because I guess her publicist is like "What's oversaturation and why does that word keep coming up?" I'm just saying, Priyanka has been everywhere in the past year. She's been on at least a dozen magazine covers, she's been at every awards show (at least that's how it feels) and she's probably done about 200 interviews about Baywatch and Quantico. I'm exhausted on her behalf. It's not that I dislike her or anything. I actually think it's really cool that an Indian actress with an accent has "broken" through in Hollywood. But I just want Priyanka to stop giving interviews until she has something new to say. You can see her Marie Claire feature here. Some highlights from the interview:
On her love life: "I'm not someone who looks for love. I don't believe in making it happen. My life has been shaped by so many serendipitous moments so far, I feel like, Why screw with a good thing?"

On her upcoming project, Baywatch: "I loved Baywatch so much growing up. It was the quintessential American Dream. All those beautiful people in bathing suits, running slo-mo on the beach in Malibu—amazing!"

On taking on new challenges and trusting her gut: "I like to find my own way, which is something my parents always encouraged in me. They were like: 'You got you.' I think my inherent sense of confidence comes from that. Also, my mom used to always tell me, 'You could make the biggest screwup on the planet, but you can come tell me and I'll help you fix it.' And my dad used to tell me, 'You kill someone, break a car, you come and tell me. I'll fix it for you.'"

On her start in Bollywood—without any previous acting experience: "Coming from academics, like an idiot, I was like, Oh, it's just pretty people. You've got to wear lovely outfits and say a few lines. How hard can this be?" Boy, was I surprised. I just kind of went on set and fell and dusted myself off, and learned, and then fell again and figured it out."

On philanthropy and giving back: "Giving back was a big part of my upbringing. When you get so much, you've got to find a way to give back. You don't need a fat wallet. Time is something each one of us has and all it really takes to make the world better—and intention."

On her ultimate dream—having kids: "As many as I can. I love kids. Love, love kids. I prefer their company to the company of adults, actually."
Priyanka is 34 years old and she's still leaving her love life up to "serendipity"? Hm. I mean, I get it, she works constantly and she seems to be all about her career right now, which is totally her right and all of that. But if she's serious about having kids, maybe it's time for a bit more focus and goal-setting? Goal #1: call Tom Hiddleston! Whatever, it's none of my business. As for what she says about her parents always telling her that they would help her "fix" her problems… that's the opposite of Priyanka finding her own way.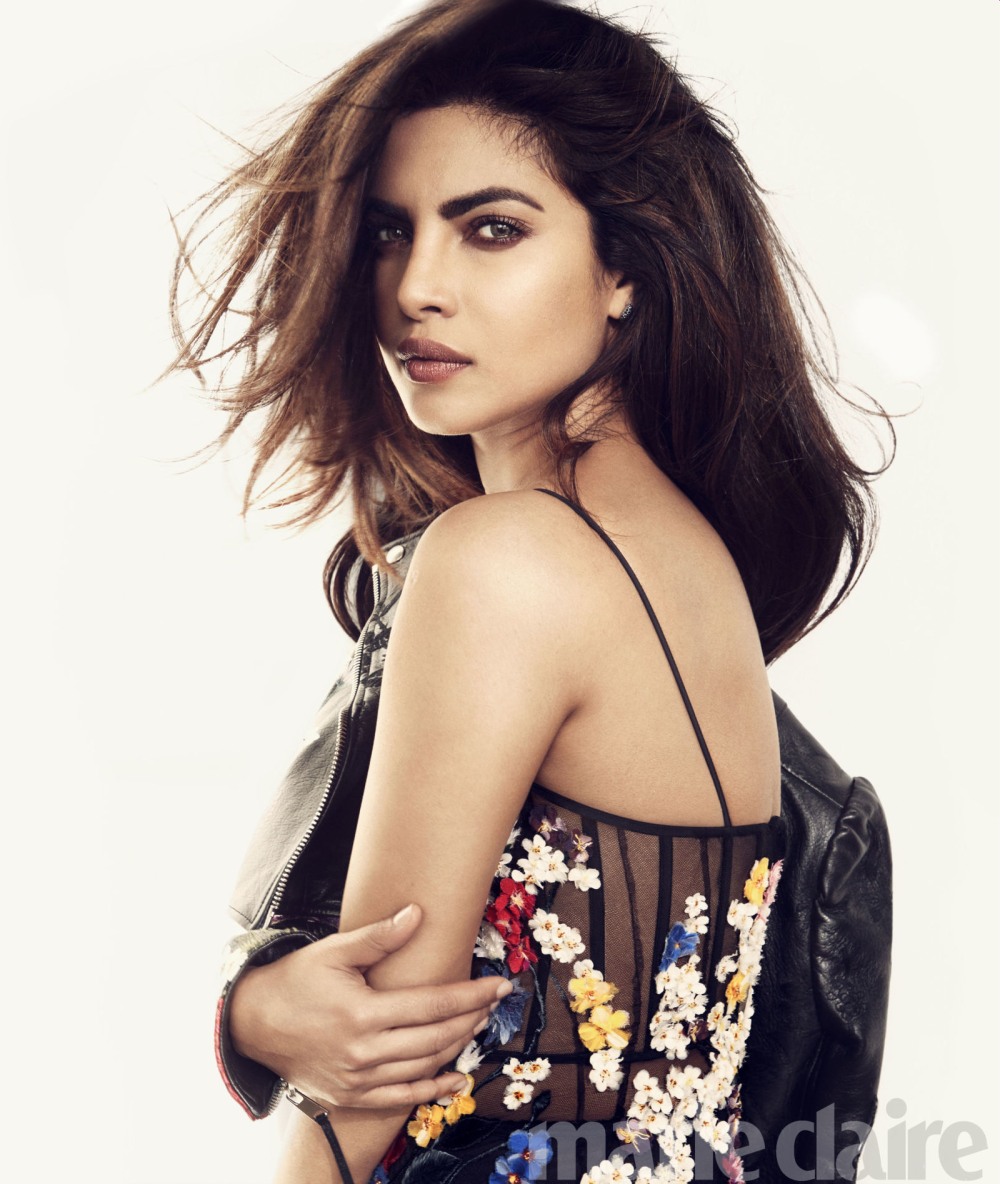 Photos courtesy of Tesh/Marie Claire.