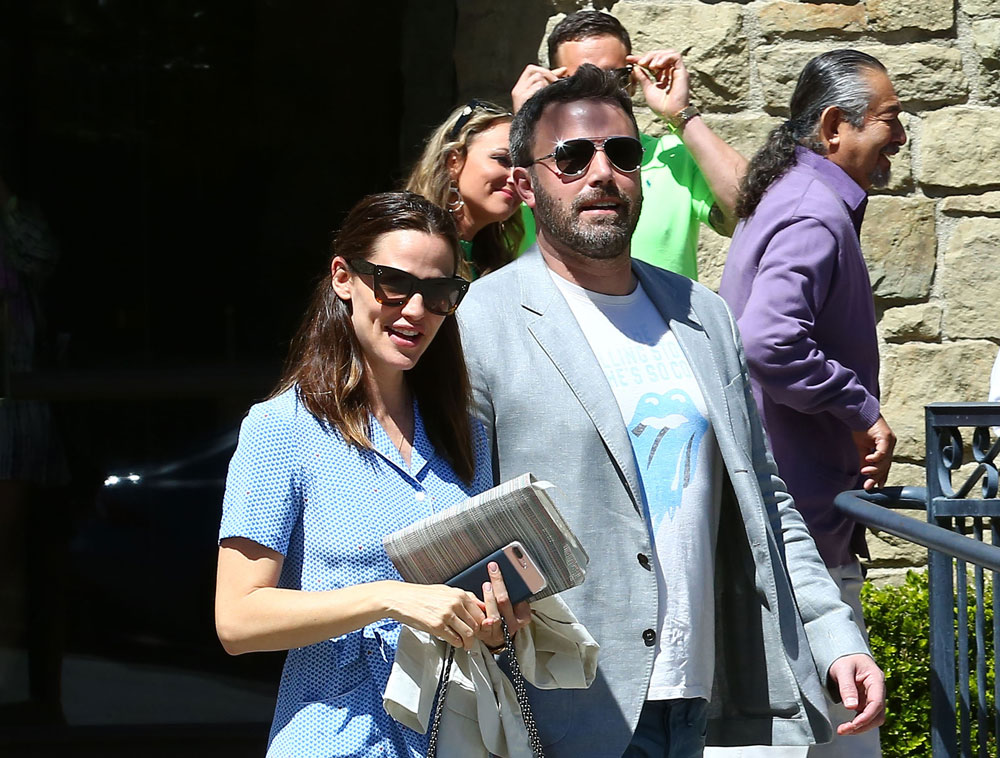 People Magazine has a more in-depth article about Ben Affleck and Jennifer Garner's mutual divorce filing, because we haven't heard about it ad nauseum for years. Their source quotes are pretty much what we've heard to date, that Ben and Jen want to be there for their kids, that this was a coordinated effort, and that they're working together throughout this transition, basically. There's a little bit more to parse in the quotes about Affleck's decision to go to rehab, which People's source says was Affleck's attempt to save the marriage, and which Garner respected by waiting to file. As for Ben moving out of the guest house, that will happen at some point probably, but it sounds like he's not in a hurry at all. There's no mention of Ben dating, or of him not dating "seriously," as we heard in somewhat conflicting stories from TMZ and E! Online. Here's part of People's story:
Now that their divorce is proceeding, the two "will continue to amicably work at their relationship to make this new phase work for the kids," Violet, 11, Seraphina, 8, and Samuel, 5, a source close to the couple tells PEOPLE in this week's issue.

So what finally drove them to file? Sources on both sides insist a divorce was always the plan and the decision to file was mutual. "It was just time," says a source. "There was no catalyst."

But other insiders say strain over Affleck's problems early this year dashed any hopes of a reconciliation — and led Garner to be finally ready to move on. "It came down to his last-ditch attempt at saving things by going to rehab," says a source close to the situation. "But it was just too little too late."

The two filed divorce papers one month after Affleck completed treatment for alcohol addiction. "Jen waited for the right time," says a Garner source. "She wasn't going to file for divorce while Ben was struggling. She is very proud of him for getting help."

However, says the source close to the couple: "As in any marriage, there were numerous reasons why it didn't work."

For now, as the two work with divorce attorney Laura Wasser to divide their assets, Affleck will continue to live in the couple's guest house. "When and if he moves out, it will be when he finds a place suitable for their situation," says the source close to the couple. "They want to keep the kids close."
Ok so this part of the People print edition story of their split I guess. It's bizarre to me that in all these stories about whether Ben is or isn't going to move out of the guest house, and whether he is or isn't going to date, that there's no mention of the fact that he's already dated, in fact he "dated" his kids' nanny, and that he already had moved out of the family compound around that time. He was renting a home owned by Brooke Shields in the same neighborhood. So it's not like he's been with his family, faithful and clamoring for Jen's attention the entire time. He's been absent, he's been drinking, he's been likely very moody and hot and cold. (Remember what Jen said in her Vanity Fair interview about how he can be the sun or he can cast a shadow?) Meanwhile we get countless sourced quotes about how they're working together, we get paparazzi photos of them taking the kids to church, and there's a sense that they're just this nice couple who couldn't make it work ultimately. Jen and Ben worked hard to make us forget that Ben slept with the help, and they worked hard to sell this sanitized version of their split. They've worked on this for two years. In one sense it's admirable that they're so willing to work together for their kids, but it also shows how committed they both are to their public image. They both care about that deeply. As I always say, I hope Ben stays committed to his sobriety too. That's going to make a huge difference for him and for his family.
In Touch claims that Jen filed because Ben only did rehab for 14 days, allegedly, and didn't do a minimum of 28 days treatment. Their insider says that Ben "refused to stay in rehab, saying he missed the family and would continue outpatient treatment. Jen believes he was coming up with excuses. It's extremely distressing to her, so she decided to move forward with the divorce." This is pretty much consistent with People's report, however I think after everything that happened between them there was little to nothing he could have done. She's dealt with his rollercoaster of sh-t for years, she knows the good times don't last.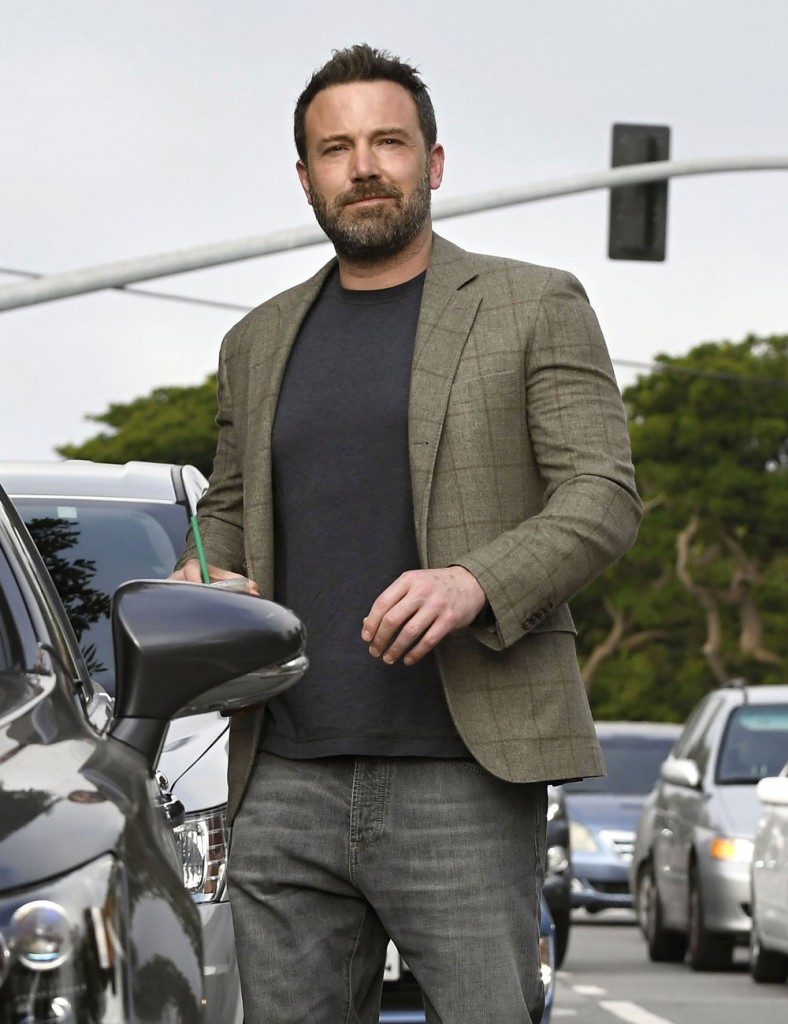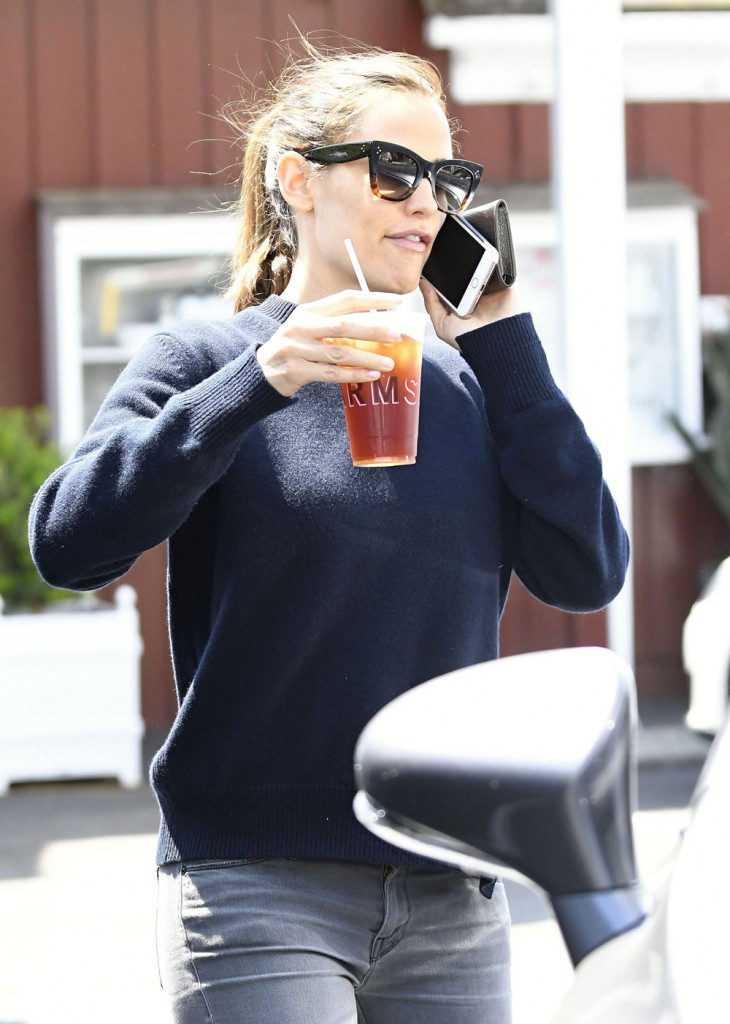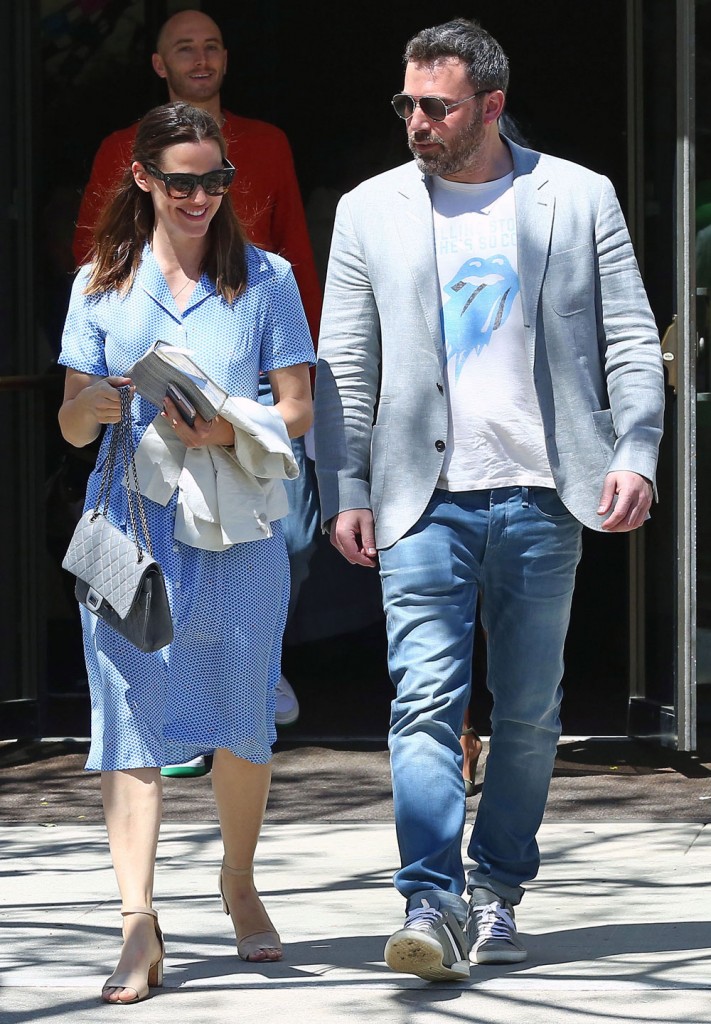 Photos credit: FameFlynet