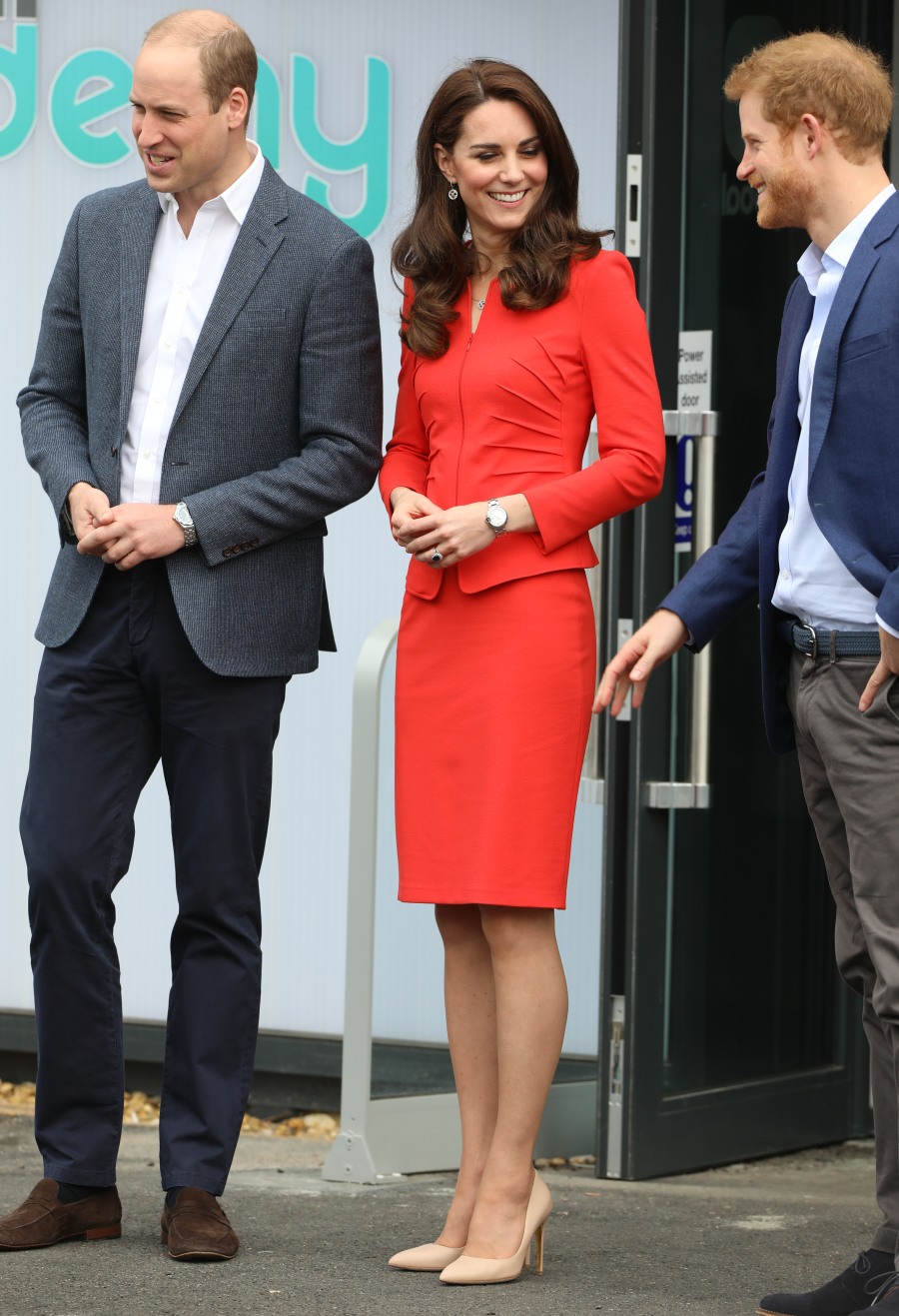 For years, I've been saying that the Duchess of Cambridge should learn to love pencil skirts. I get so tired of her girlish full skirts and miniskirts. Her insistence on what I see as "juvenile" or "schoolgirl" silhouettes has always been bothersome (to me). So finally, someone is listening? Maybe? Here are photos of Kate, plus Prince William and Harry, out and about today in London. They attended the official opening of The Global Academy in support of Heads Together.
For the visit, Kate wore this orange-y red Armani suit with a (gasp!) pencil skirt and fitted jacket. Apparently, this suit costs £600 (or $848). That's been happening more and more with Kate, by the way – over the past few years especially, she's branched out from wearing only British designers. Armani is an Italian fashion house, obviously. As is Dolce & Gabbana, and she's been wearing a lot of D&G lately too. As for this suit in particular… I think it's a good effort. The skirt pleases me. I think the jacket is meh, especially with those pleats (or whatever we're calling them). Basically, I would like to see this in another color. If it has to be red, let's try a blue-red, which would be so much more flattering with Kate's coloring. I would also like to see this in a violet? And this suit was crying out for exciting accessories! But no, she literally paired the suit with nude heels and a nude clutch.
Also: at an event yesterday, Kate said Harry "has been brilliant" for his discussion about mental health.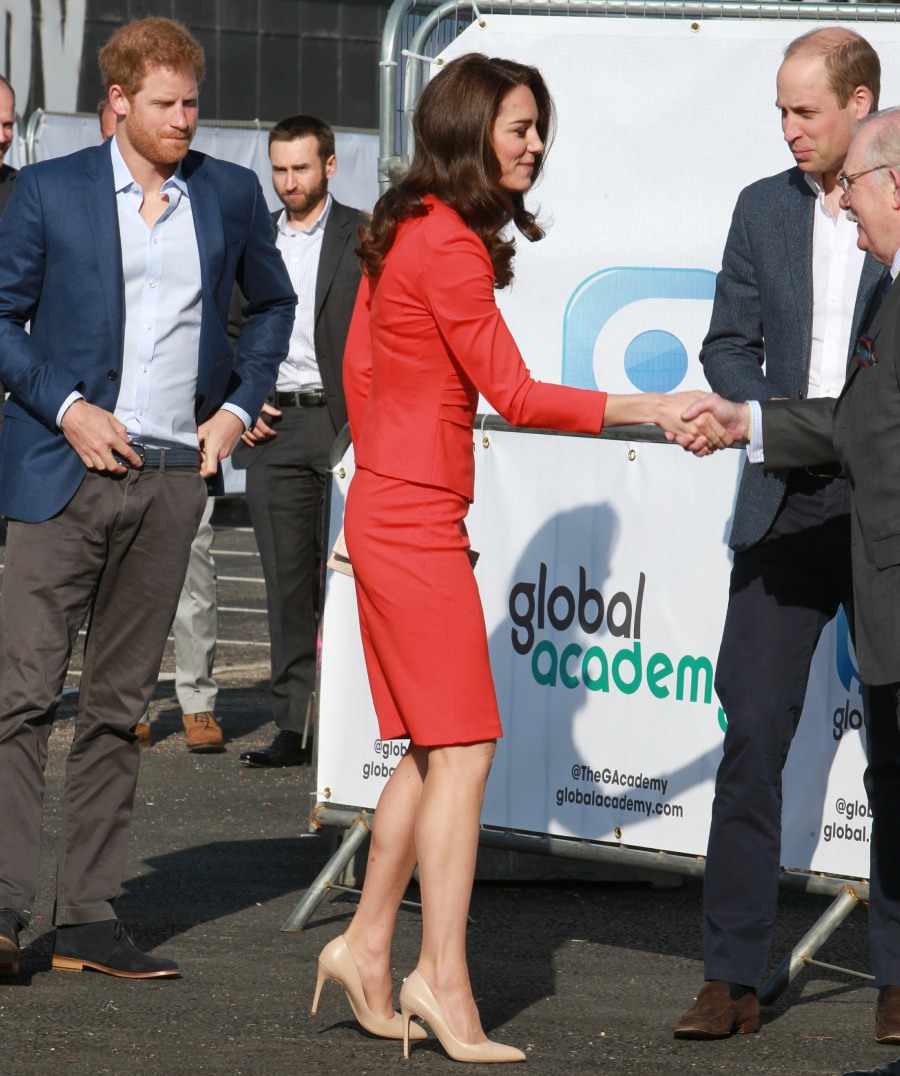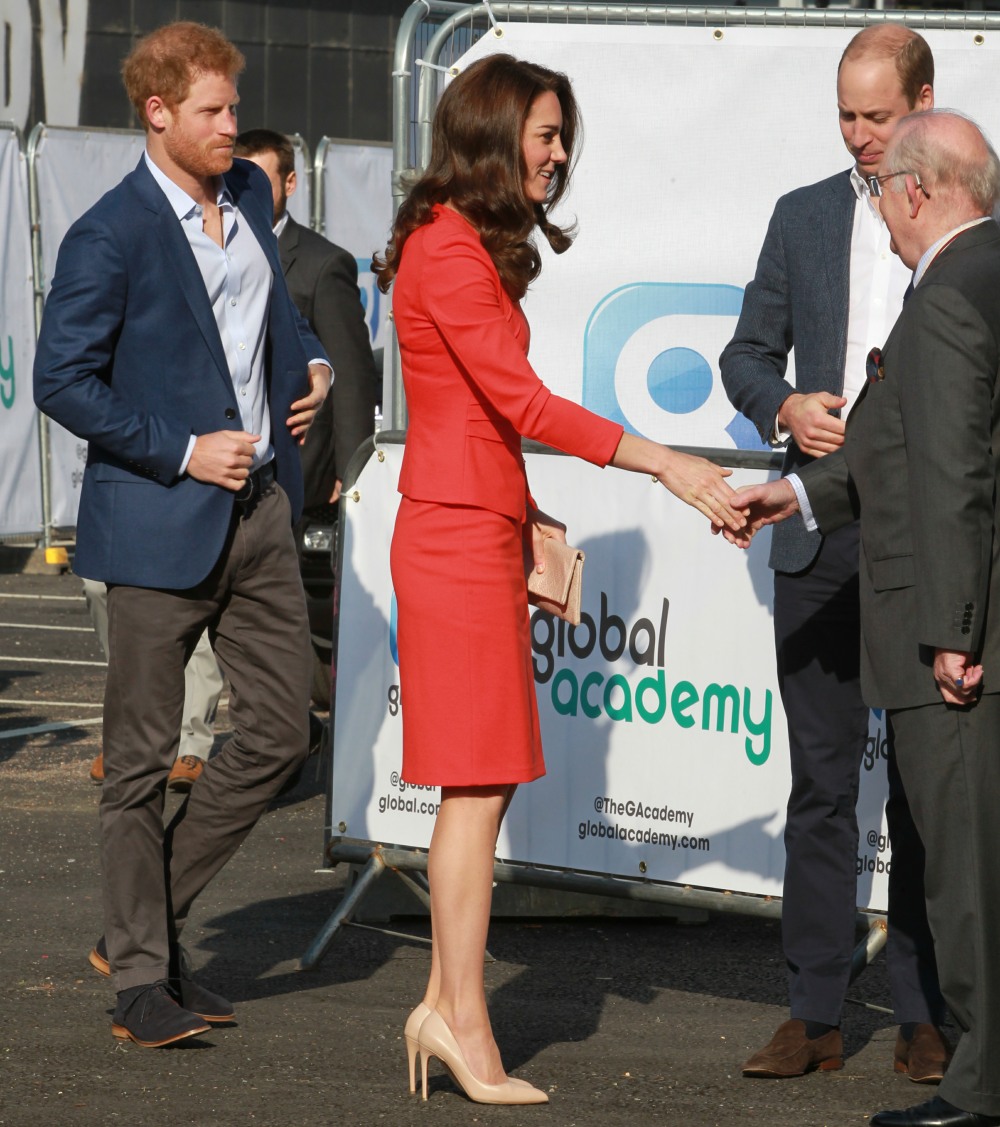 Photos courtesy of WENN.