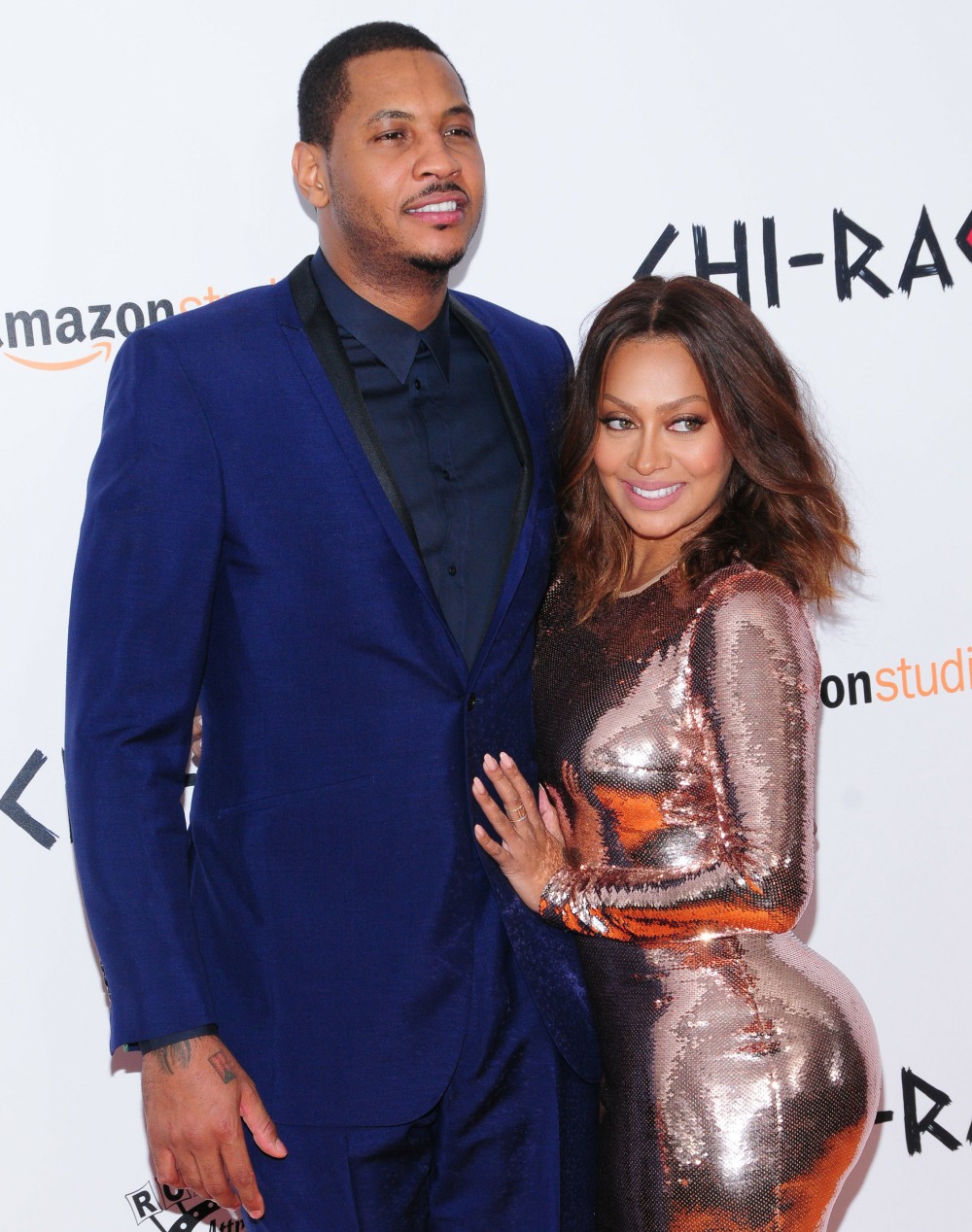 This Carmelo Anthony situation is not great. A few days ago, Carmelo and LaLa Anthony basically confirmed that they have been separated for months. And by "basically confirmed," I mean that they haven't confirmed anything officially but they're not formally denying anything either, and both "sides" have been talking off-the-record to media outlets. Everyone sort of agrees that Carmelo cheated on LaLa constantly, although his side claims that he did not get a gentleman's club dancer pregnant. The last we heard, LaLa was waiting to see what Carmelo would do or say next and that sure, divorce was on the table but who knows? Now TMZ is talking about their prenup.
When, not if, Carmelo or La La Anthony pull the divorce trigger, there will be a road map on how they will divide their $200 plus million fortune. Sources connected to the couple tell us they signed a prenup before getting hitched in 2010. We're told the prenup benefits Carmelo way more than La La, and for obvious reasons. He in the middle of a $124 million contract with the Knicks and has earned north of $200 in his career. elo has a lot more in the money dept. He's been a top brand ambassador to the Jordan brand and Foot Locker.

As for La La … she was making money as an MTV VJ when they met and has continued to work through the marriage as an actress, model and producer, but obviously she's made way less than him. All that said, prenups are not necessarily airtight and are frequently challenged by the person who ends up with the short end of the stick. These challenges almost always result in a settlement where the person with the money antes up more than required under the written agreement.

One other thing. Some prenups actually include "cheating clauses," which entitle the non-cheating party to more money if the spouse strayed. As we reported, a woman claims she's pregnant with Melo's kid. We don't know if this clause is included in their prenup.
Yeah… from the way LaLa has handled everything thus far, I don't think money is her biggest concern. Like, she definitely cares about the money (who wouldn't?), but it's not her top concern. I think that if and when they file, Carmelo will probably give her a tidy settlement and then pay child support and hopefully there will be little drama on that front.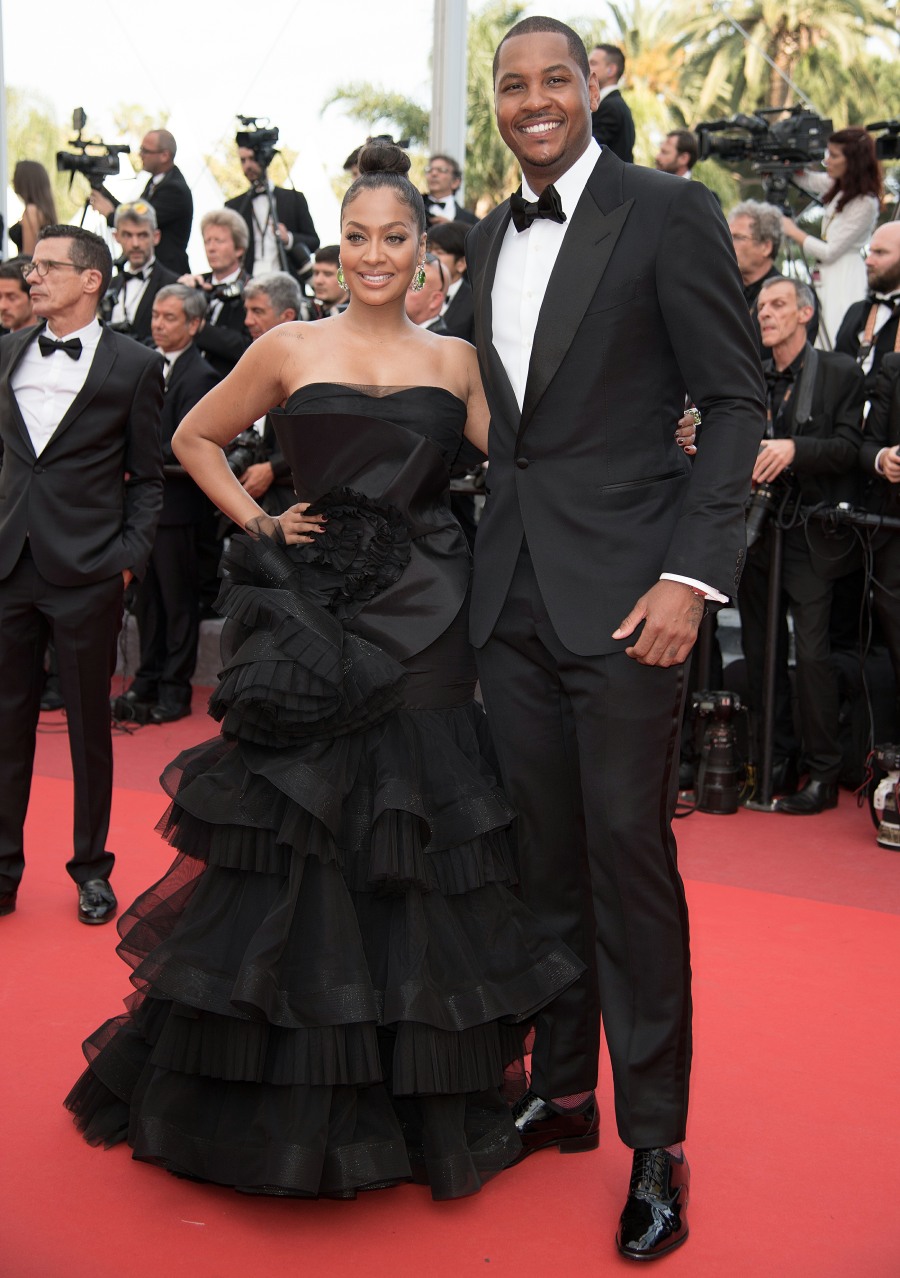 Photos courtesy of WENN.