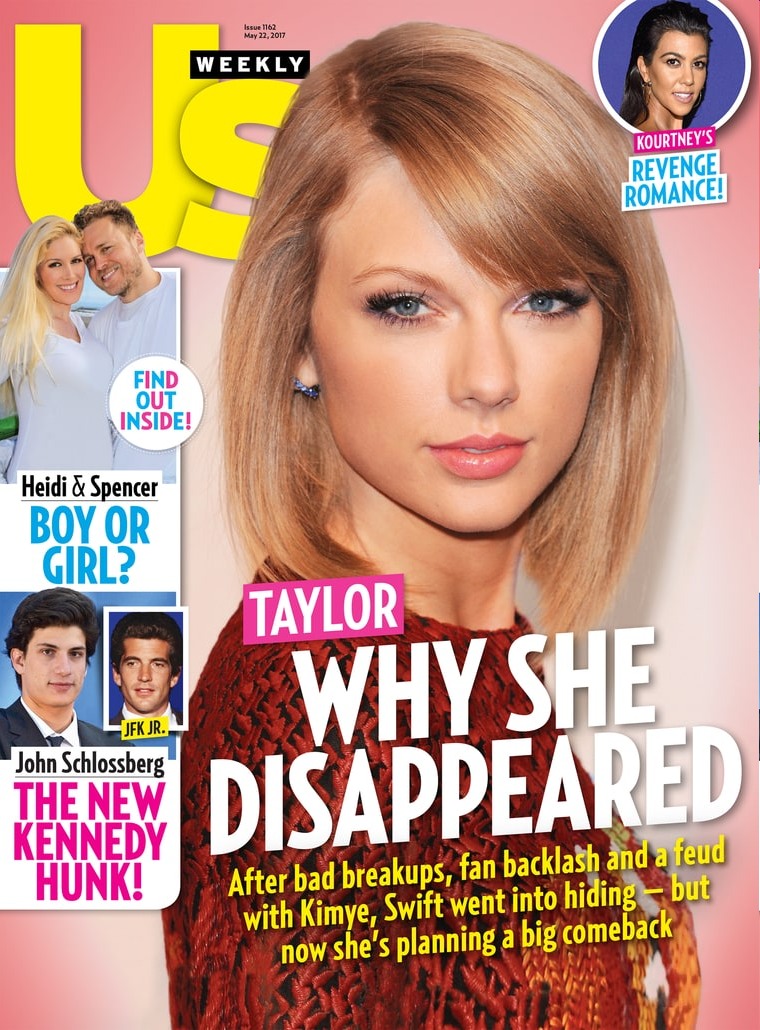 At least once a month this year, we get some update on Taylor Swift. While I still believe she is the human embodiment of the Snake Emoji, I keep saying that I sort of miss her. I miss her theatrics. I miss her showmances. I miss The Taylor Swift Show. Other people miss her too, which is why we keep getting updates. I seriously doubt that Taylor is just calling up Us Weekly and Entertainment Tonight to leak sh-t about herself. No, these updates are coming from professional gossipmongers who can't wait to see Tay's next act. We keep hearing that new music is coming, probably after the summer. But when? And where? And how? And what will the 2017 incarnation of The Taylor Swift Show look like?
Fresh off a rough 2016 that saw her endure messy breakups with Calvin Harris and Tom Hiddleston and a public feud with Kanye West and his wife Kim Kardashian over his decision to dub her "that b—tch" in his single "Famous," Taylor Swift decided to go dark, sources reveal in the new issue of Us Weekly.

Save for a pre-Super Bowl performance February 4, the 27-year-old — as famous for striding out of the gym perfectly coiffed and camera-ready as she is for strutting across the stages of sold-out arenas with her squad — hasn't been seen in public since January. (She also stepped away from her 101 million Instagram followers, posting for the first time May 3 in more than two months.)

"She was trying to keep herself out of the media," explains a Swift insider, adding that the 10-time Grammy winner's plan was to shirk the limelight until she was ready to promote her sixth studio album. But now, says another Swift source, she's preparing for her big return. "Taylor's been quietly recording new music for a couple of months," says the source. "She's aiming to release an album this fall."

True to form, she's kept her plans private. To put together her upcoming disc — sure to be loaded with references to her 15-month union with Harris and her three-month romance with Hiddleston — Swift booked time at an out-of-the-way spot. Says a source, "She hasn't been in any of the bigger studios in Nashville, New York, L.A. or London."

She's sticking to the tried-and-true when it comes to the actual music, however. "She's continuing down the pop route," a source says of the onetime country singer, "because 1989 was a huge success and fans really gravitated toward that album." Continues the source, "She knows there's a demand for a new album and has really started focusing on making that happen for fans. She's just excited to get back out there."
One: I think she is in Nashville. Maybe it's true that she's not going to the big studios, but I do believe she's in Nashville. I also believe that Tay's return to the spotlight is going to be incredibly coordinated, with social media, print media, and new music all rolling out in a hyper-controlled way. And of course, with a new album, there's usually a new boyfriend. We'll see. Also: what do you think did the most damage to Tay's rep, the thing with Kanye West or the thing with Tom Hiddleston? Hm.
Speaking of exes, apparently Harry Styles' new song "Two Ghosts" is about Snake Emoji. Sample lyrics: "Same lips, red / Same eyes, blue / Same white shirt, couple more tattoos. But it's not you and it's not me / Tastes so sweet, looks so real / Sounds like something that I used to feel / But I can't touch what I see / We're not who we used to be / We're not who we used to be / We're just two ghosts singing in the…"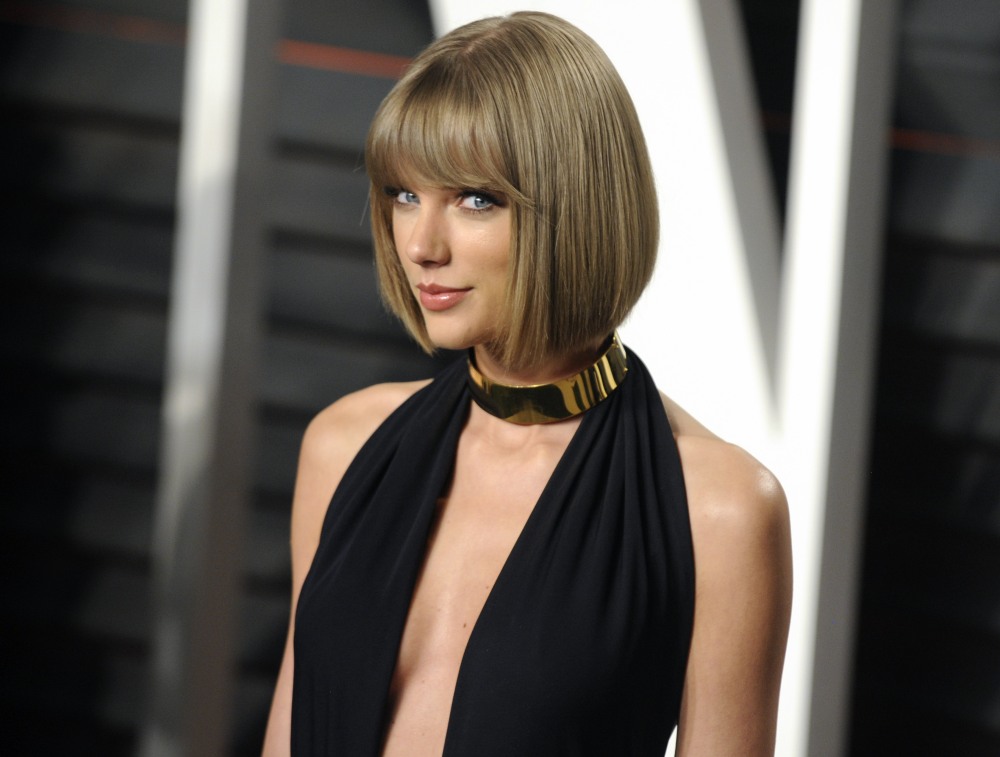 Photos courtesy of WENN.