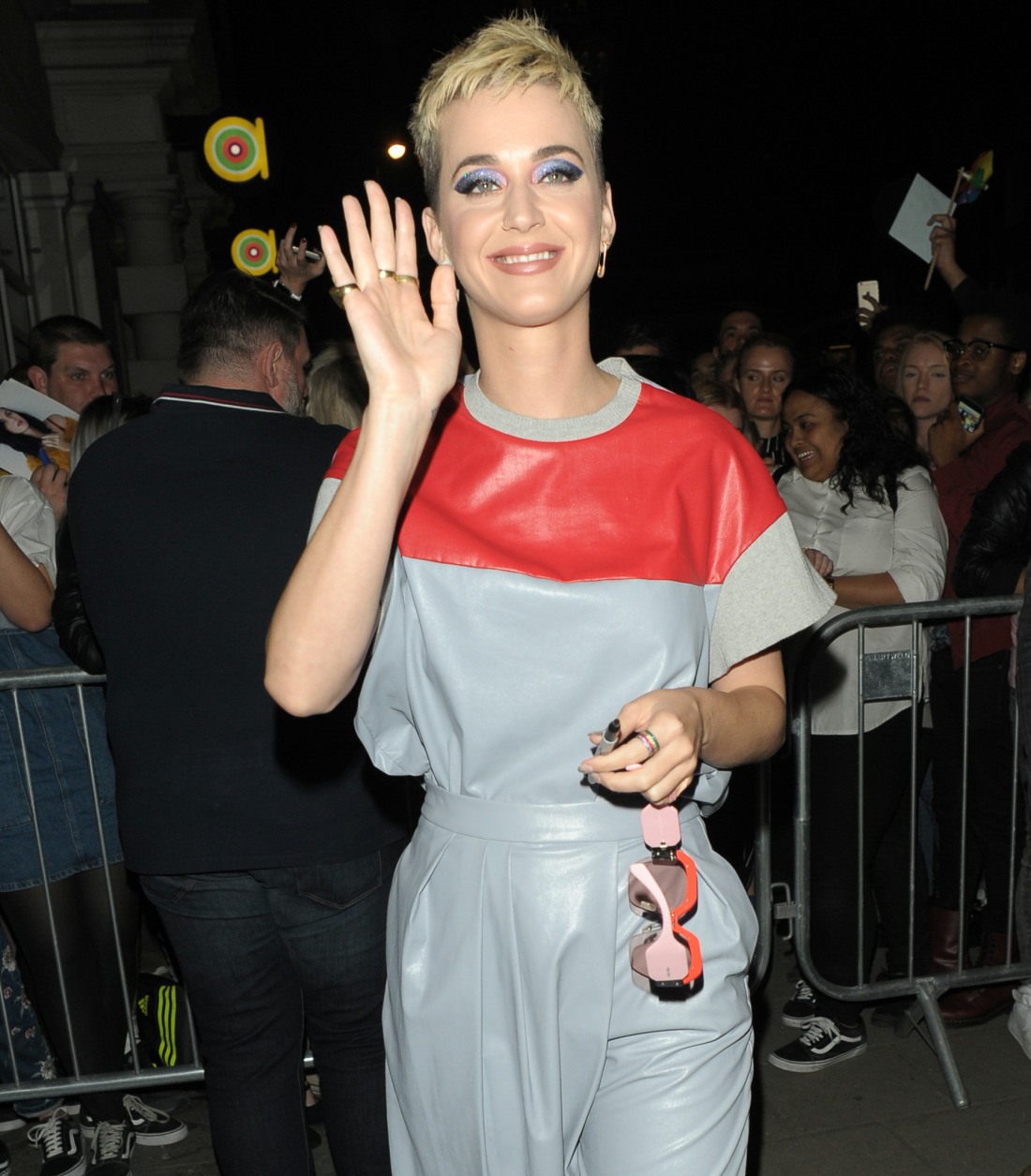 Some highlights from Katy Perry's NME interview were released in the same 24-hour news cycle as Katy's album drop. It was also the same cycle as Taylor Swift's shady-ass decision to re-release all of her music on streaming services, because a petty gaslight bully has to do her thing, you know? So, it all happened at once: Katy talking directly about how Taylor tried to "assassinate her character" with little-girl Swiftloonies, Katy dropping her album, and Taylor being a gigantic snake emoji. What might have gotten lost is that Katy's NME interview was actually a decent read. I like that she's been consistently addressing the Swift stuff head-on, in a way Taylor never would. Taylor is too "coy," too blonde, too "innocent" to come out and say "I hate Katy Perry." So I like that Katy doesn't do subtext. Katy also talks about what she learned about life and America while campaigning hard for Hillary Clinton, and much more. Some highlights:
How she left the spotlight for a few years: "I know exactly when it's appropriate to get [in] the spotlight or turn the spotlight off. Every once in a while, I'm really good at turning off my magnet and when I'm about to release a record, like, let's go. I'm here to serve."

She read a lot of philosophy during her break: "I've got a massive crush on Socrates. I'm like, dude! The guy that asked too many questions. Me too! There's a saying like, 'the longer you live life, the better you get at living it, so stick with it.' You've learned all the tricks of the trade and wisdom comes with age. For me, I guess I did a lot of mending, basically."

How those nuns accused her of being a witch: "God bless those nuns because I really feel for them, but just because I dressed up like a witch once doesn't make me a witch. I dressed up like a Cheeto. It doesn't make me a Cheeto, you know what I'm saying?"

The conspiracy that she's JonBenét Ramsey: "That one is definitely the craziest [thing I've read about myself]. Maybe it came from… I had a picture of me as a young girl in a glamour pose that looks a little pageant-y, but it's wild."

Campaigning for Hillary Clinton: "Oh, it worked. It worked," she says, with deathly seriousness. Er. How? "[Hillary] woke the sleeping giant and there's something bigger than her, than me, than any one person that is happening right now. Something brilliant is really happening, which is: people are waking up. People are waking up and we wouldn't have… we would have continued in the same pattern, in the same way, in the same comfort, in the same utopia. We're waking up, we're all voicing our opinions, we're all getting more educated, we know the names of [members of] Parliament and the names of [United States senators] more than we know the names of band members these days. That's how it should be, because those people actually help change our lives, sometimes."

When did she get "woke"? "Do you know, it's so funny – don't you feel like we're in a race to become the most woke? Well, I did [willing enter the race], but somewhere along the way I realised that there is no destination, it's just a journey. Do you know what I'm saying? Can someone tell me where the starting line and the finish line of all the wokeness is?"

She's not perfect: "I guess I'm just… I'm very OK with not being perfect. I never try and come off as though I've got all the answers. I'm a constant work-in-progress. I've come so far mentally, spiritually, physically, musically and I have so far to go. I always tell myself there is no there there – and that's totally fine."
Many people seem to believe that fandoms have to be zero-sum game, as in you have to be stanning for Taylor or stanning for Katy and nothing in between. While Katy has issues (John Mayer, Asian appropriation, that Britney sh-t), can the Swift stans honestly say that their girl doesn't have profound issues too? So it's not even about which one is more or less problematic at this point. It's more about who seems more honest, more real, more willing to be themselves. Katy is a mess, but she owns that and I genuinely believe she learns from her mistakes. Taylor makes mistakes too, only she's got the Innocent Child Act down to the point where she never has to own up to anything.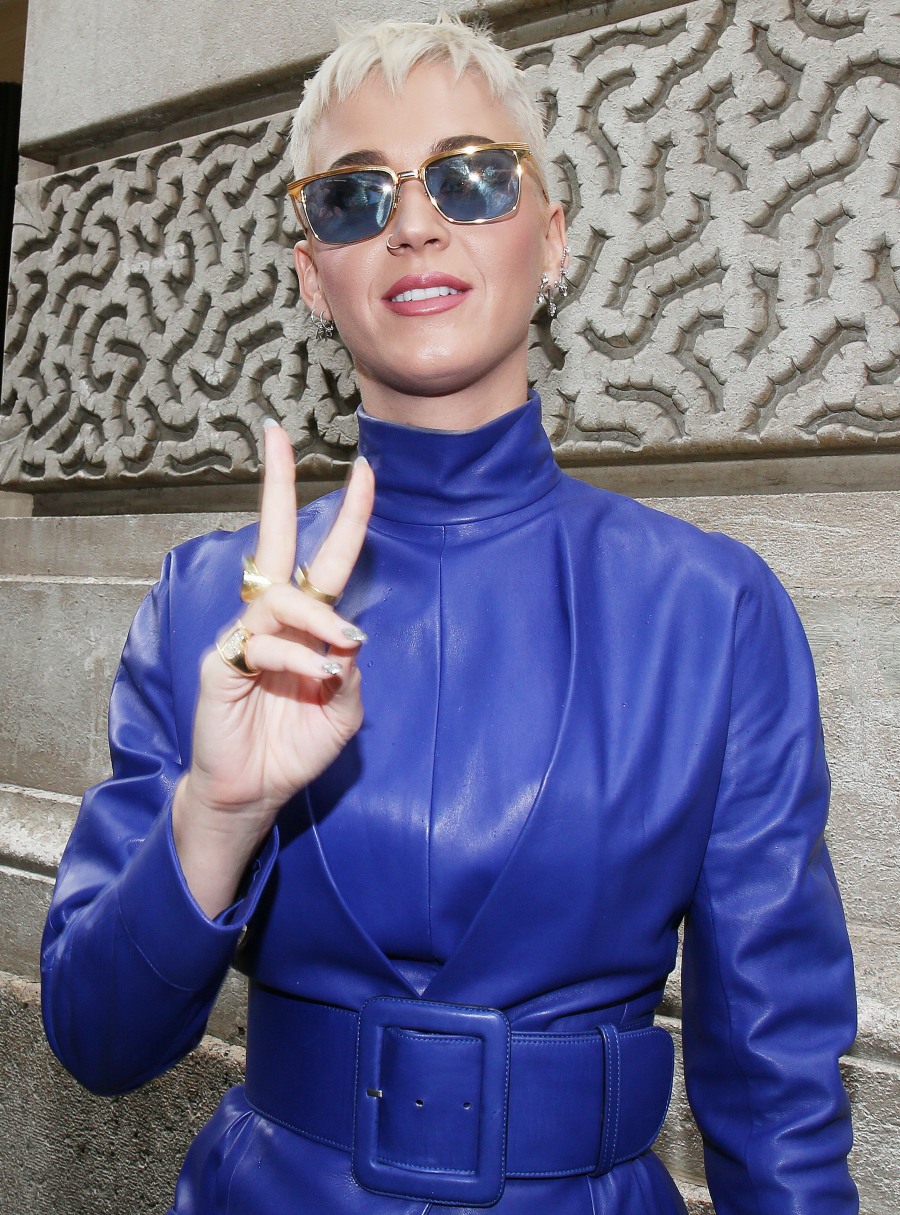 Photos courtesy of WENN.