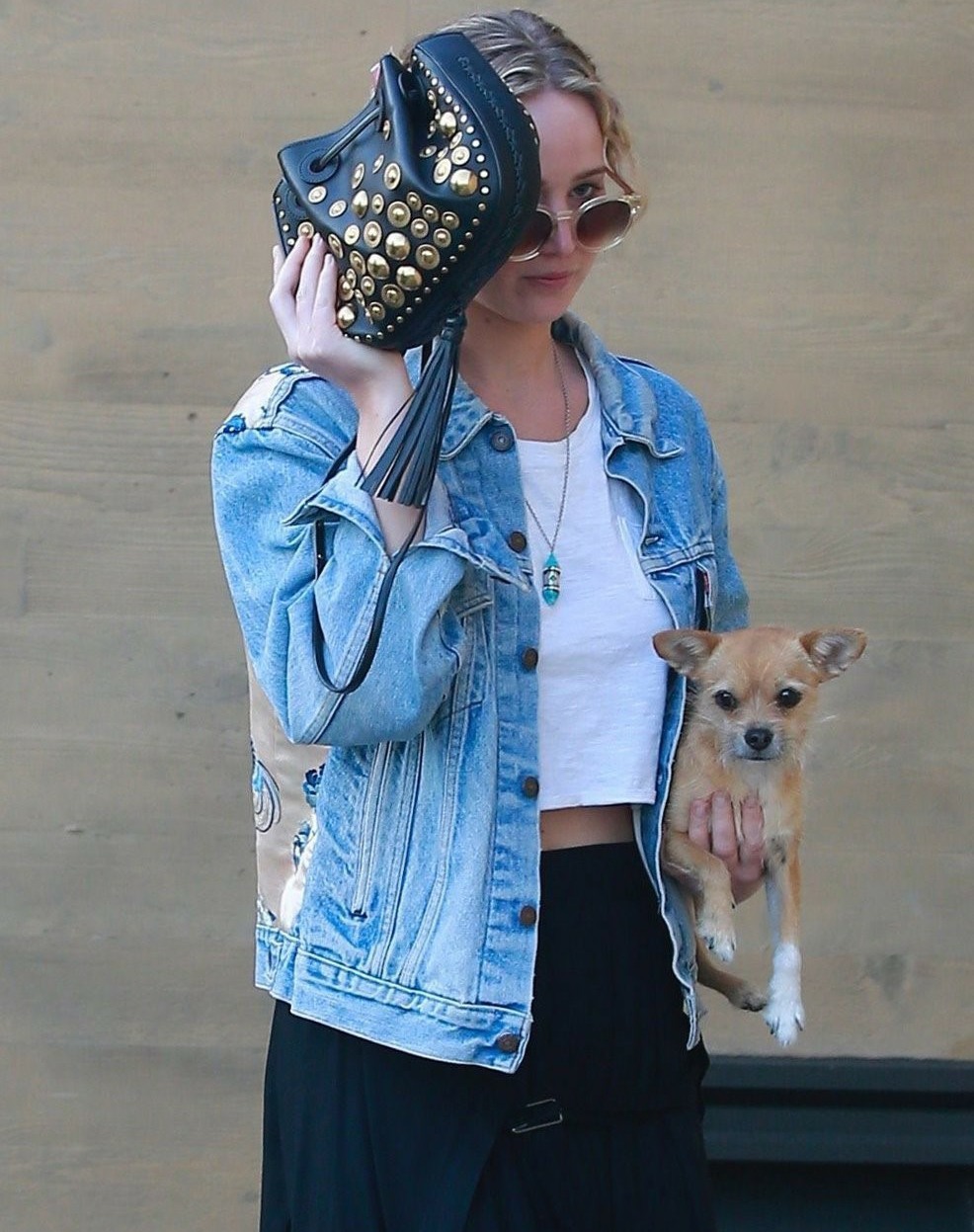 Is anyone else surprised that Jennifer Lawrence, 26, and Darren Aronofsky, 48, are still a thing? It's been a while. For real, I had to look it up – they've been happening since March 2016. They made past one year and they're still going strong. These are photos of J-Law and Aronofsky heading into Nobu in Malibu over the weekend. Jennifer brought her beloved dog, Pippi, with her into the restaurant, because Pippi goes everywhere with her mom.
As for this relationship and its surprising longevity, yeah… I think in Jennifer's case, she thinks an older boyfriend makes her look more mature. That's what sources indicated several months back, that Jennifer was "mesmerized" by Aronofsky's brilliance and maturity, because she's the kind of person who pees on someone's lawn when she's drunk.
Aronofsky's latest movie, Mother!, comes out this fall too, and J-Law is the star of it. I imagine that regardless of the state of their relationship in real life, they will "stay together" throughout the promotion, because that's the way it goes. Mother! comes out in October of this year, and sources tell WWD that Anna Wintour plans on putting Jennifer Lawrence on the cover of the September issue of Vogue.
One more thing – J-Law is one of many celebrities taking part in a Planned Parenthood campaign to encourage people to contact their senators about the GOP health care bill. You can see more about that here.
Also: those wedges should be burned.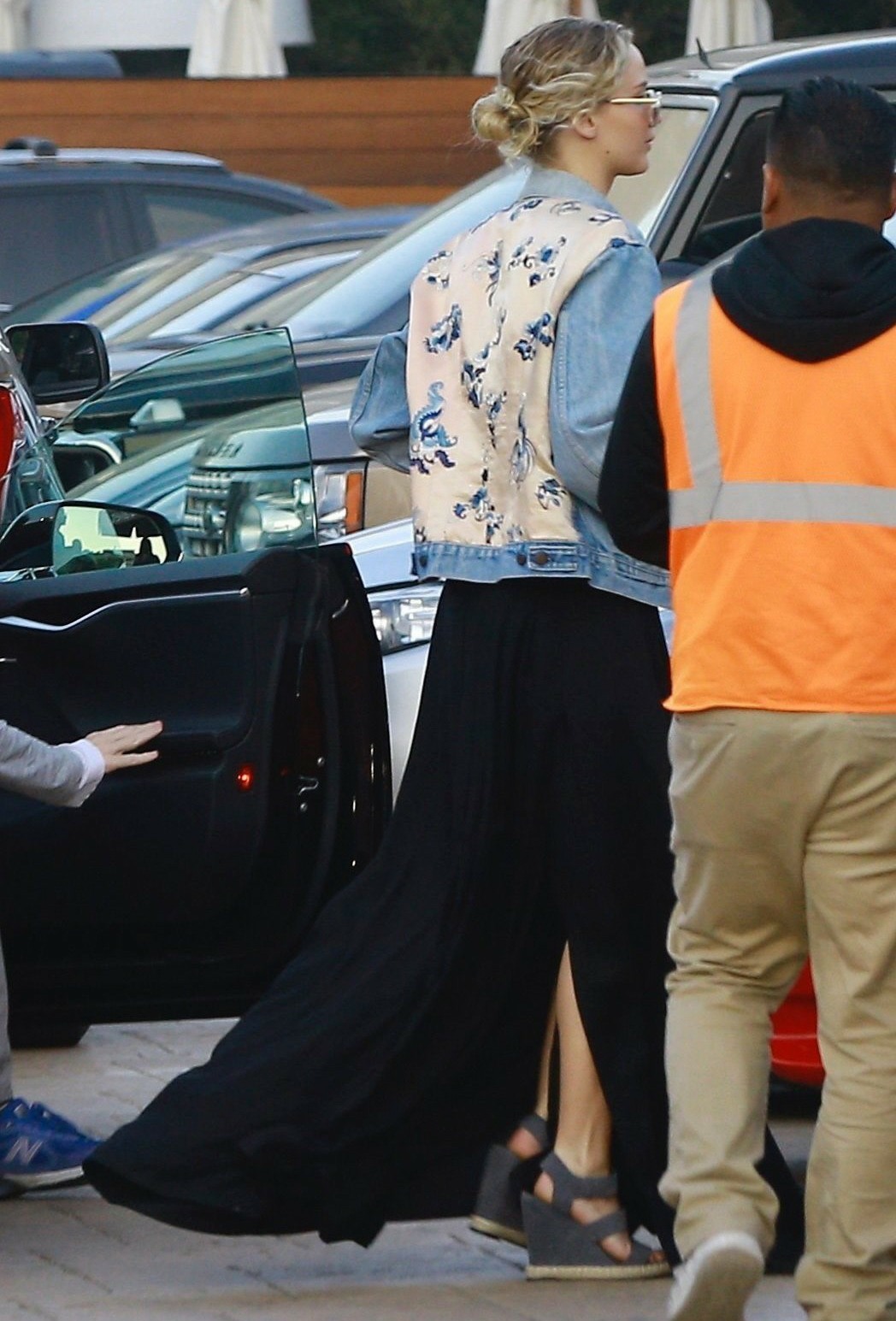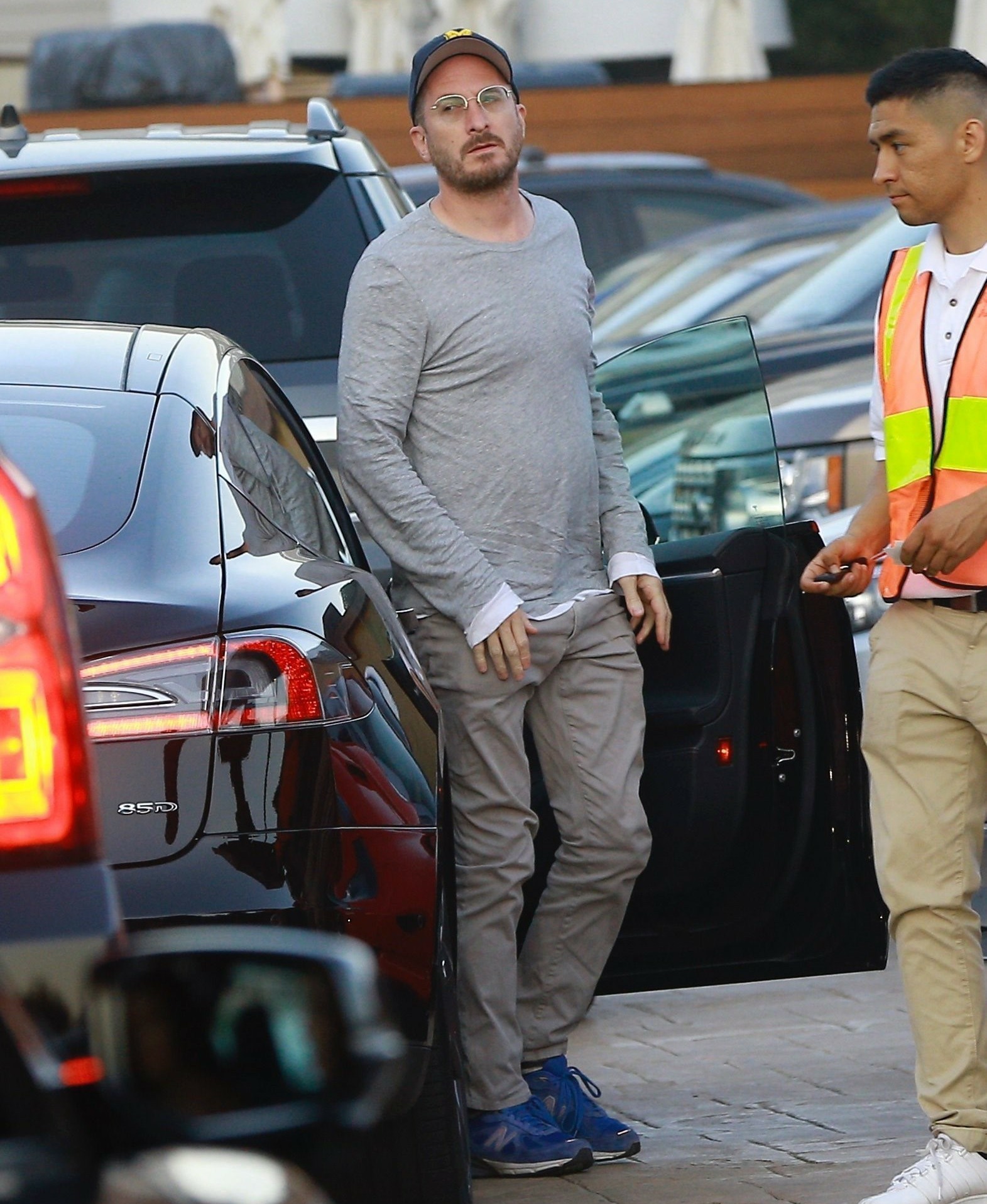 Photos courtesy of BACKGRID.