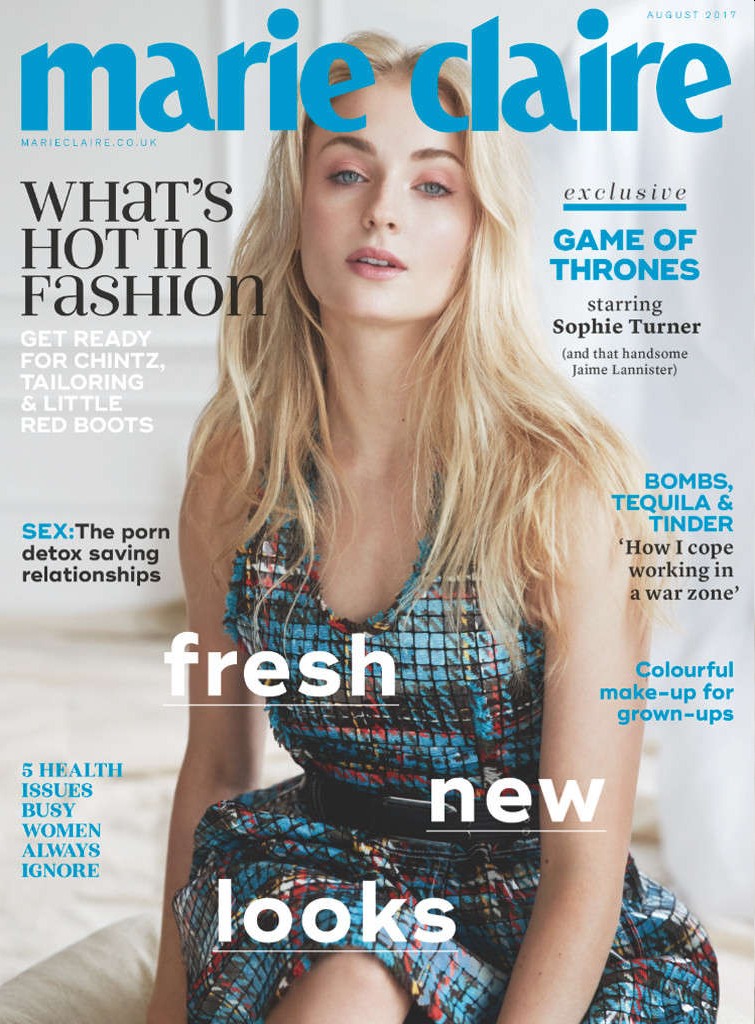 We're SO CLOSE to the premiere of Game of Thrones Season 7. So close I can almost taste the dragons!! So, obviously, the stars of the show are doing lots of press, which is how we're getting so many interviews with Kit Harington and Sophie Turner. Sophie covers the new issue of Marie Claire UK, and most of the conversation is about GoT, plus typical famous-Millennial crap. I still want to know who told all of these young actors that the complaint du jour is "people taking stealth photos of celebrities." I'm not saying that's not a real issue and a violation of someone's life, I just don't get how all of these younger celebrities are talking about it constantly in interviews these days. It's really strange. Also, Sophie says some rude sh-t about Los Angeles. Some highlights:
Playing Sansa Stark. 'I just completely gave everything to her, all of my emotions. I never used to cry when I was younger. Now I cry all the time – I am an emotional human being.'

Filming the rape scene of season 5, the scene's writer Bryan Cogman cried. 'He was sat there going, "I am so sorry." They had known me since I was 13 and they were like, "This is so wrong."'

She admires X-Men costar Jennifer Lawrence: 'She would do a take and be like, "Cut! That was such bad acting!" Her being able to stop [the scene]; it was inspiring to see someone so in control.'

Dating Joe Jonas: 'I am very happy' she says of their relationship, though insists she still prefers the term 'Mophie' – used to describe her relationship with best friend and GOT co-star Maisie Williams – to the newer 'Jophie.' Of the press attention surrounding their relationship, Turner says, 'You do feel like you're living in a fishbowl… It's frustrating [that] it's the most mundane things that make the news – how boring! There are really no other headlines?'

On stealth fan photos. 'I find it really rude, and I will be rude back. It's such an invasion of privacy. I could be out with my mum on her birthday and I will ask them to delete it. I would much rather them come up and ask for a photo. I will probably be fine with it… unless I look sh-t!'

She doesn't like LA: 'People are like, "I love you", and then they can't name anything that you've done, and they forget your character's name – it's so funny, like LA in the movies. I have a lot of friends who were brought up in the UK like me [who] are working in LA as actors. When I go over, I'm giving them sh-t and being sarcastic. They're like, "Thank god." They're stuck in this place where everyone is so far up your arse. It's a business town, it's understandable. But sometimes you just need someone to tell you that you're not a f–king superstar.'
That last part is very ingrained-Britishness, or at least that's how it seems to me. Like, in the UK, they breed a sense of Tall Poppy Syndrome into every person. No one is allowed to go to LA and take a compliment or believe that they are special and talented, I guess. And sarcasm doesn't exist in America, obviously. Thank God for the British invasion! As for the rest of it… Sophie seems like a pretty typical, average kind of young woman, which I suppose is a victory for child actors. She's well-adjusted and normal (for Millennials).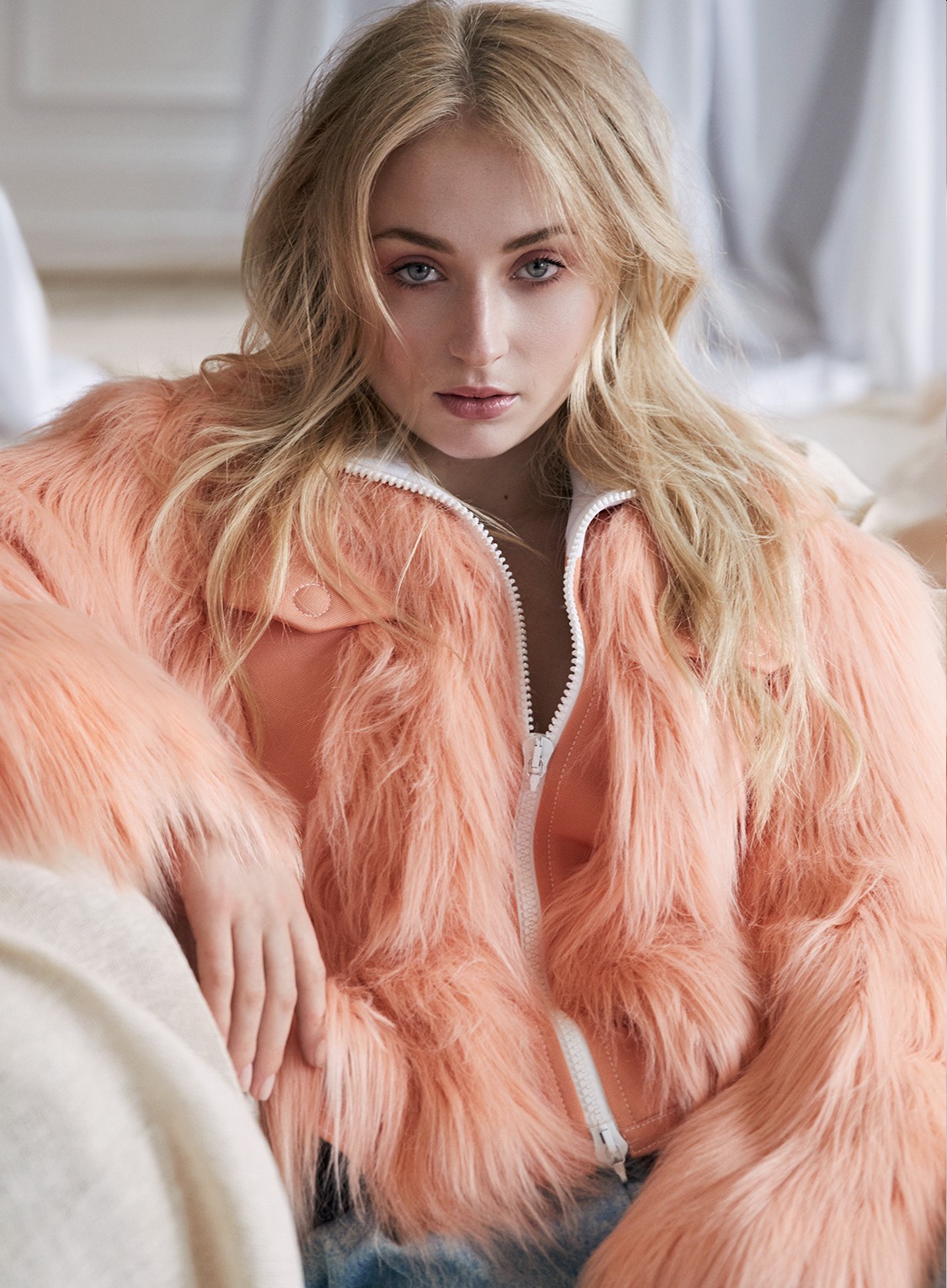 Photos courtesy of Marie Claire UK.