Manchester, England has nothing but love for singer Ariana Grande, so much so that they have made her their first-ever honorary citizen.
As you remember, the 24-year-old singer organized a benefit show, called One Love Manchester, to raise funds for the victims and families affected when a bomber struck at her May 22 show, killing 22 and leaving 250 injured. The benefit, held on June 4, included performances by Ariana, Miley Cyrus, Katy Perry and Ariana's beau Mac Miller. They raised over $13 million for the Red Cross' Manchester Emergency Fund.
Manchester's city council leader Richard Leese proposed Ariana's honorary citizenship on Wednesday to thank her for her "outstanding contribution" to the city. Before the vote, he told the city council, "It would have been understandable if [Grande] had never wanted to see this place again. But she determined she would not to perform again until she had returned to Manchester. In doing so she brought comfort to thousands, she raised millions for the We Love Manchester Emergency Fund." Not surprisingly, the proposal passed unanimously.
Manc Council unanimously supports a motion to create a new honorary citizenship for Ariana Grande. @ArianaGrande @joangrande @FrankieJGrande pic.twitter.com/ITn2qrgmKh

— elizabeth ♡ (@arianasthread) July 12, 2017
Ariana, who even got a bee tattoo, the symbol of Manchester, to honor the victims, shared the news on Thursday via her Instagram account. She told fans "I don't know what to say. Words don't suffice. I'm moved and honored. My heart is very much still there. I love you. Thank you."
I think all of us here at Celebitchy did a 180 on Ariana thanks to her philanthropic efforts and everything she did for Manchester. And I can even now admit that I've been known to belt out quite a rendition of "Break Free" when I'm driving in my car. She deserves this honor, for sure. Congratulations.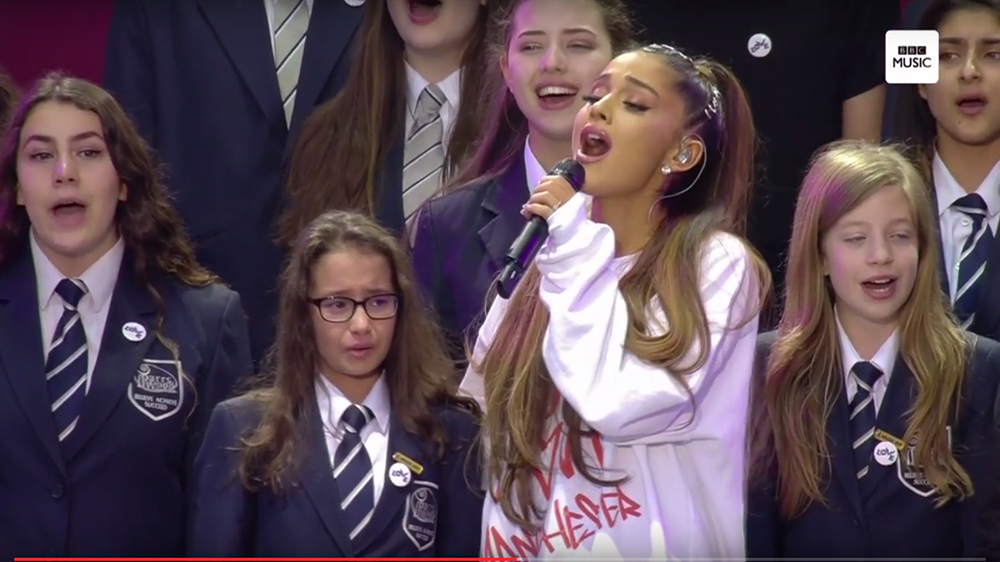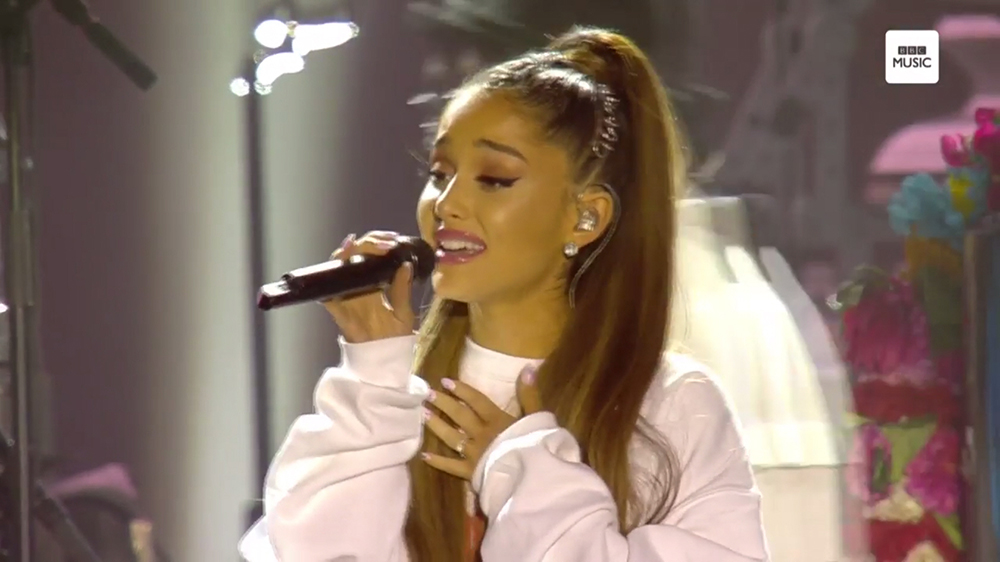 Photos: Getty Images, WENN.com