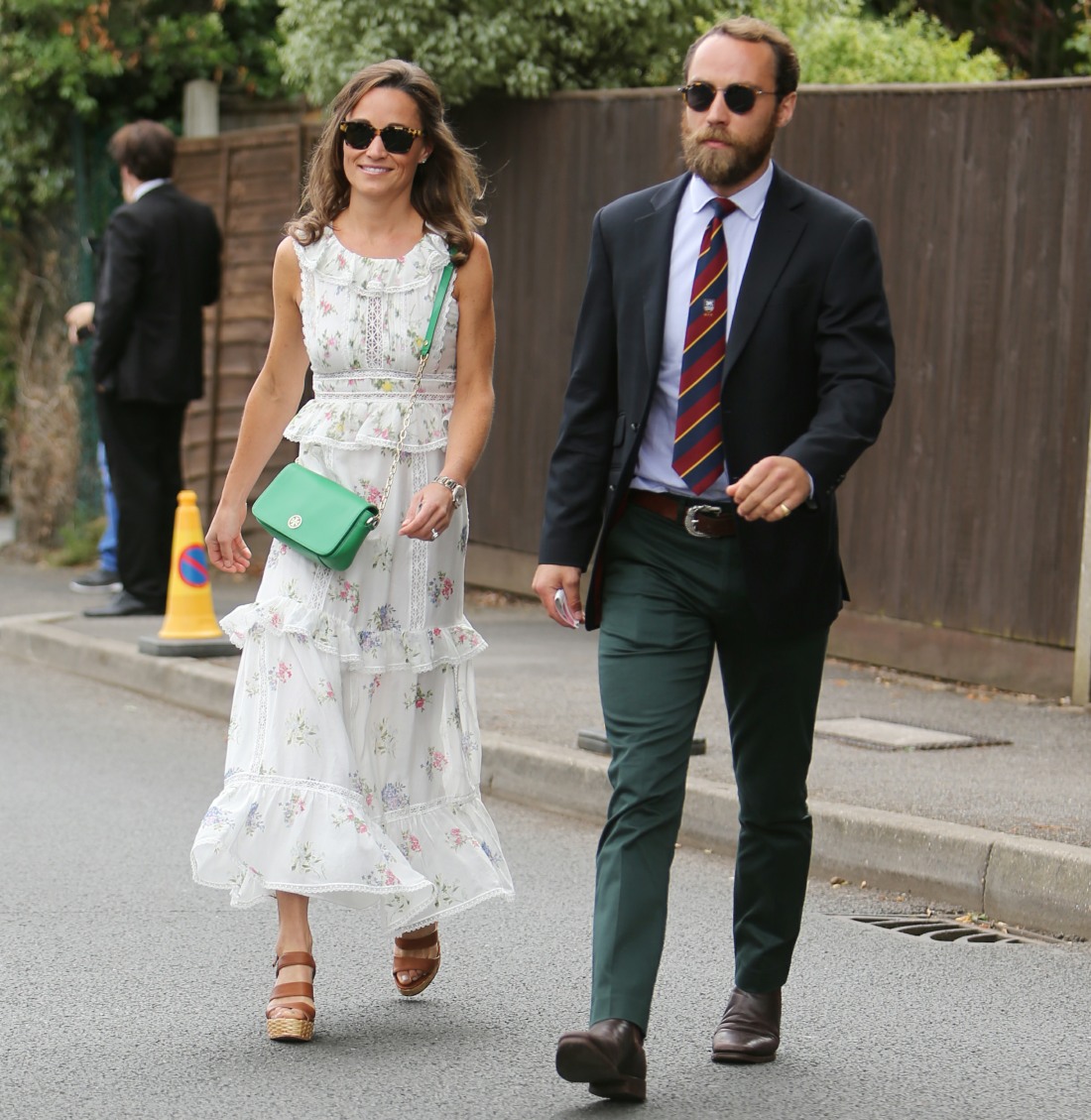 Here are some photos of assorted Middletons at the Wimbledon Men's Final on Sunday. Roger Federer played Marin Cilic, and long story short, Roger won his eighth Wimbledon singles title without dropping a set the whole tournament. It is historic, even more so considering that this was Roger's 19th Slam title and he's just weeks away from turning 36. Roger is a close Middleton family friend, and he was recently a guest at Pippa's wedding. So of course the whole Middleton family came out to support him in the final. Somewhat hilariously, only the Duke and Duchess of Cambridge were allowed into the Royal Box for the final. The rest of the Middletons – EVEN QUEEN CAROLE – had to sit in the cheap seats.
First, the photos of Pippa and James Middleton, which were hilariously labeled as "Pippa and her husband James" at one photo agency. I do wonder if it's weird to be married to a man with the same name as your brother. I'm sure it happens to some people, but surely you would want to give at least one of them a nickname? I say we call James Middleton "Marshmallow Jim" and James Matthews "Terribly Moderately Wealthy James." Marshmallow Jim was Pippa's date to the final, and I guess TMW James only got to watch the final on TV. Pippa wore this tiered, ruffled, floral MaxMara dress which I dislike, but I find appropriate for Wimbledon. This mess costs $900!! The Middleton women spend a ridiculous amount of money on ugly/questionable dresses, right? Yikes. Her green purse is Tory Burch. I kind of think Tory Burch is paying Pippa to "model" clothes and accessories.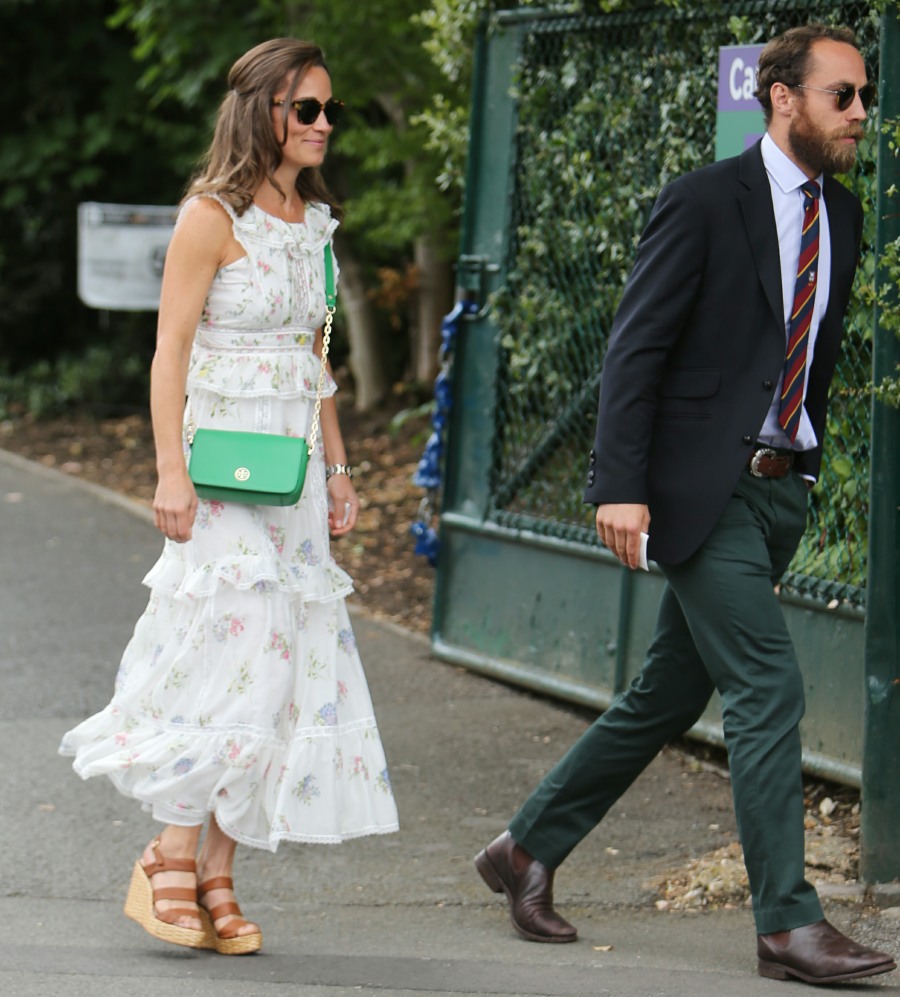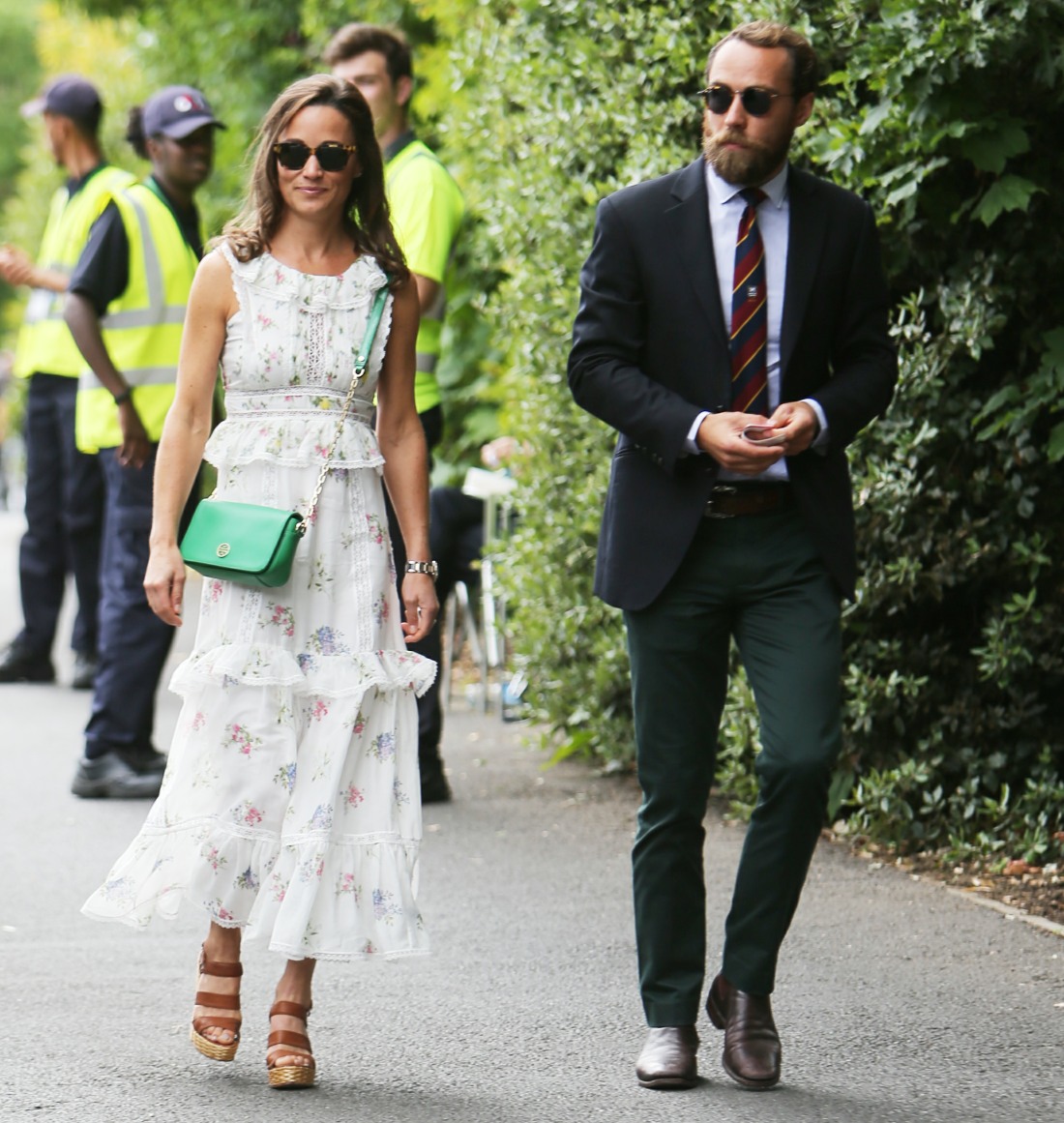 Carole and Michael Middleton were there too, and they all sat in a row in the cheap seats.
Photos courtesy of Getty, WENN.