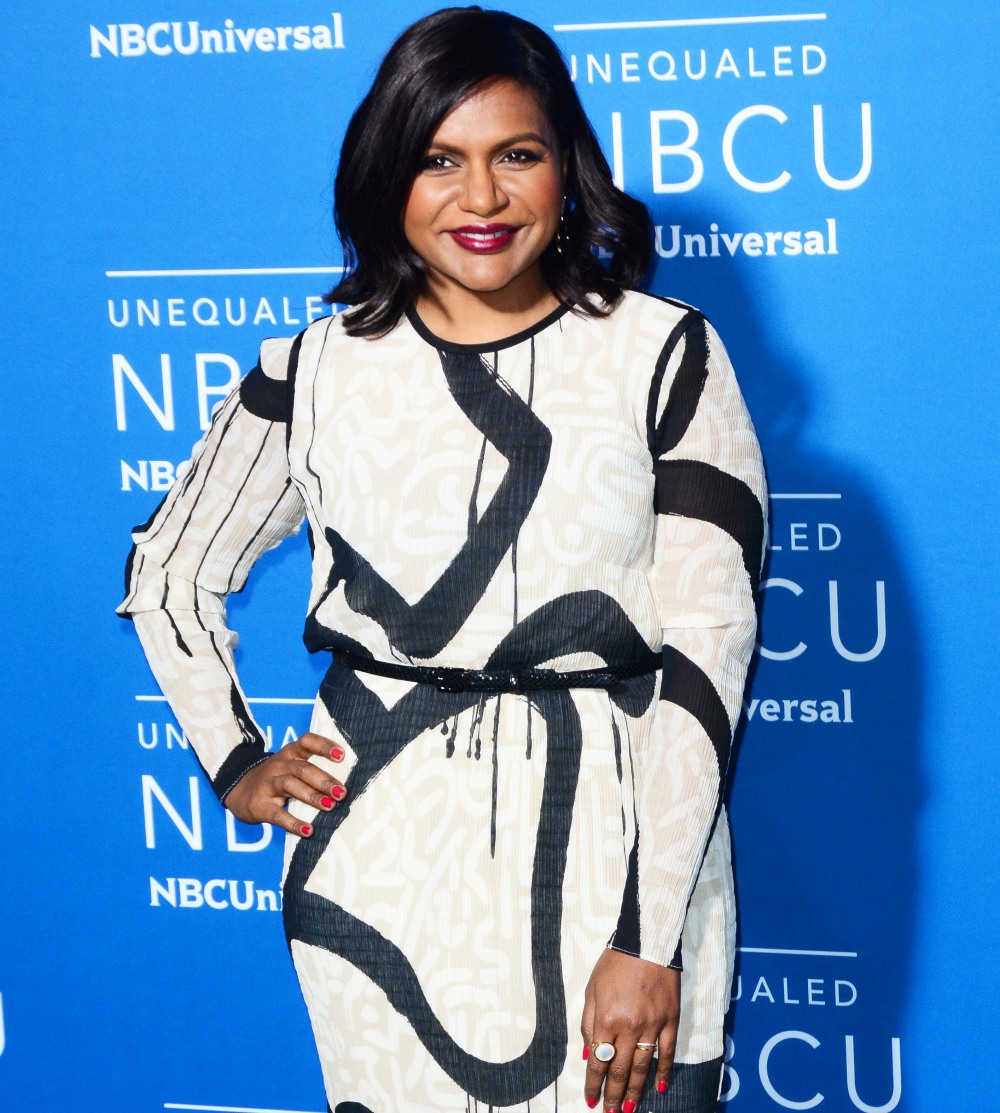 Over the weekend, I was totally creeping on Mindy Kaling's new Hancock Park home (in LA). Mindy spent months decorating and renovating the property, and you can tell that she really considers it her "grown up" home – go here to see the AD editorial. As I was looking through those photos, I noted (to myself) how many white pieces of furniture she owned, and how the house definitely didn't seem decorated with an eye towards being "family friendly" (or even pet-friendly) in the future. I accepted that at face value, meaning that I thought Mindy-at-38 had figured out that her life plan probably didn't involve kids and she was fine with it, and thus, I was fine with it too. Not everybody needs or wants babies. Except…guess what? Mindy Kaling is pregnant. And she's not talking about the baby daddy.
Mindy Kaling is taking on the role of a lifetime! Multiple sources tell E! News that the A Wrinkle in Time actress is currently pregnant with her first child. An insider explained that the future arrival for the 38-year-old actress was "an unexpected surprise" but that there will not be any changes made to production schedules for her upcoming projects.

While little else is known at present time about Mindy's little one, years back she openly expressed wanting to have children.

"I think I've decided that unlike everything else in my life, I'm going to be fast and loose about kids," she told Yahoo! Style in a sit-down interview. "I'm going to not actively plan, but if it happens, it would happen." She also admitted that she would love to have children, at the time, "maybe imminently."
Congratulations to her and I hope she still has her decorator on retainer because chica is going to need to get some washable covers for all of those white sofas. I'm OBSESSED with knowing the identity of the baby-daddy. If it's BJ Novak, I will scream. When I was looking for the most recent pap photos of Mindy, I came across some pics at WENN from May of this year (below). Wouldn't you know, she went out for sushi with BJ Novak. The timing lines up!! GAH. After all of those years of "will they get back together" with BJ, is it possible that she just went and got knocked up by him? This is totally a rom-com plot, because of course it is. Mindy loves rom-coms. She wants her life to be a rom-com. And so that's what she's gotten. A mix of Knocked Up with Bridget Jones's Baby.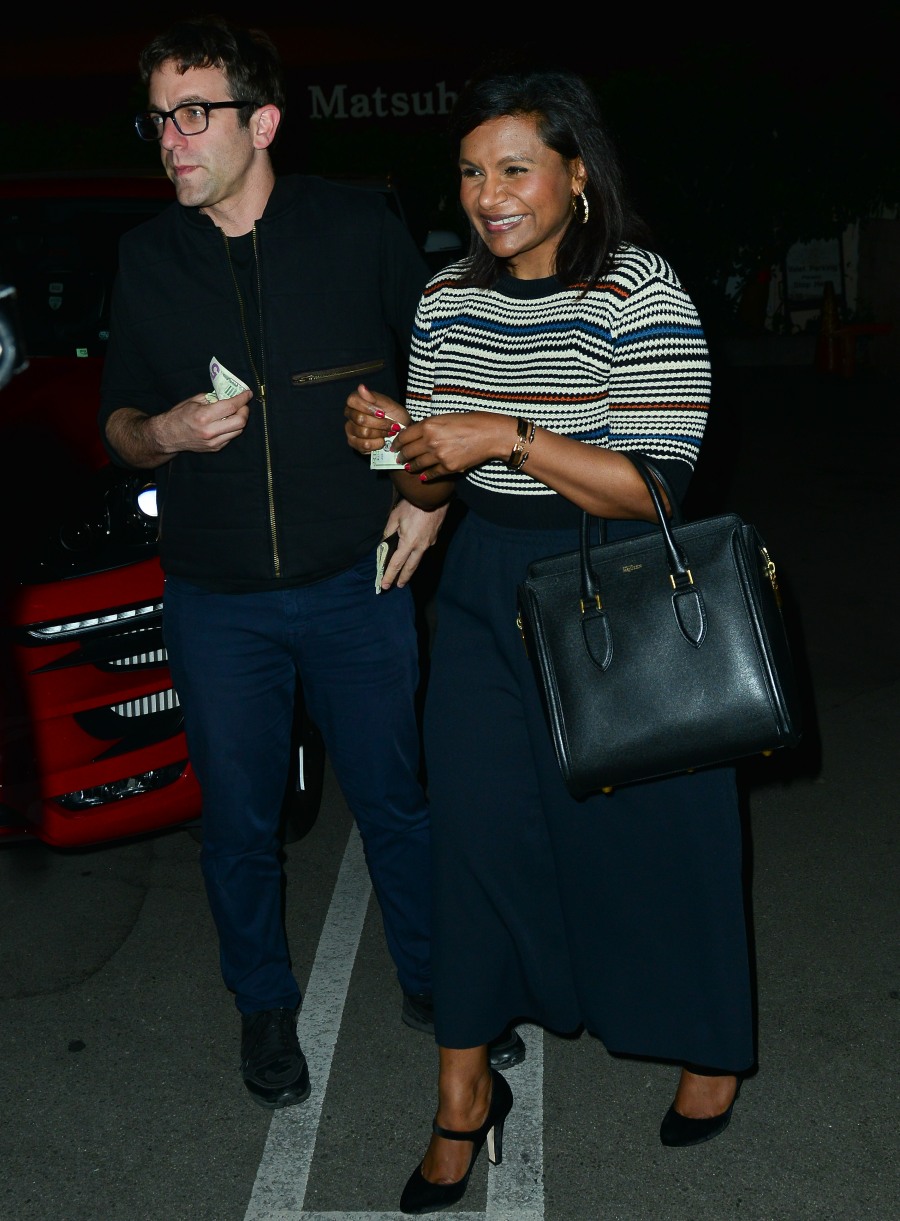 Photos courtesy of WENN.