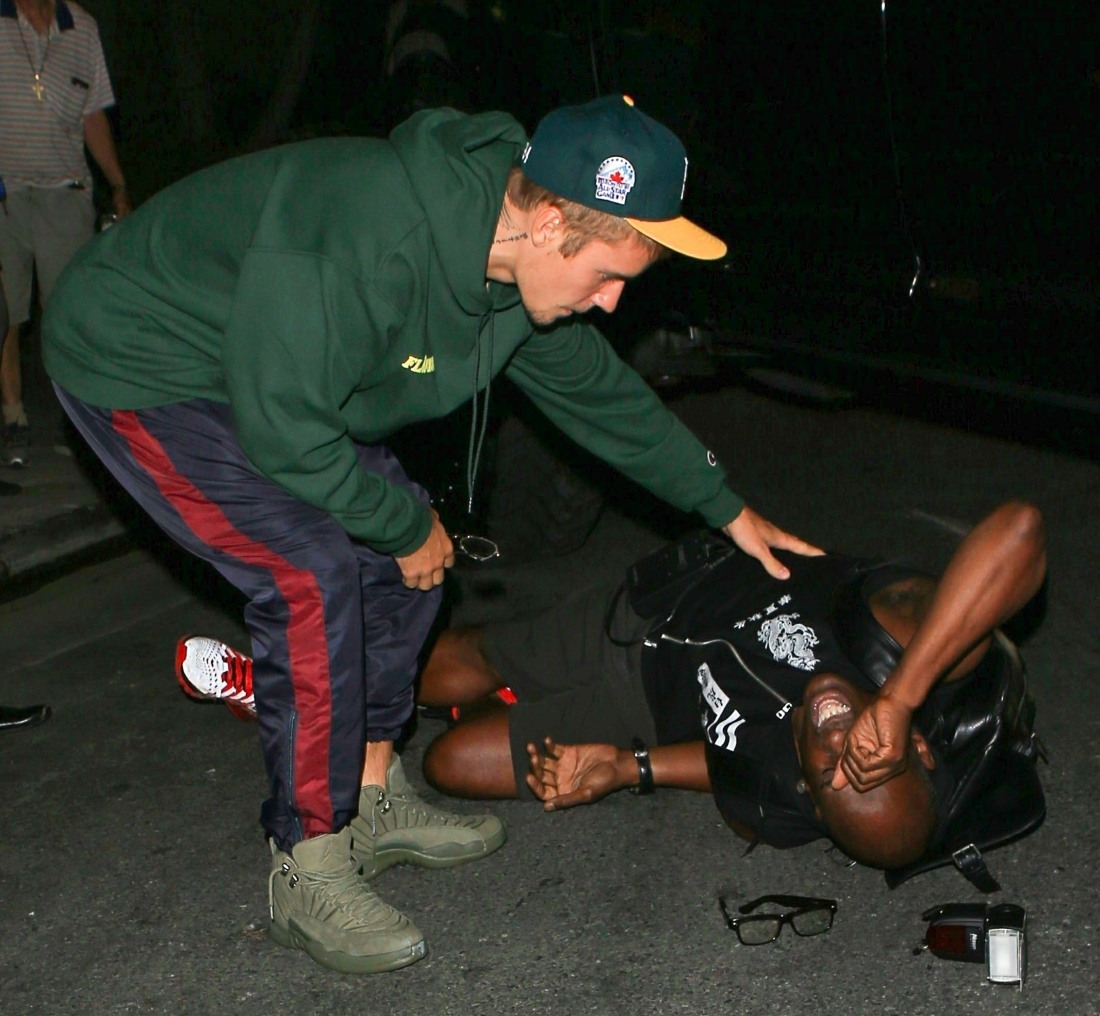 I did not think I would spend this week writing story after story about Justin Bieber of all people. I had been happily ignoring him for months! But then he abruptly quit his tour, reportedly because he wanted to spend more time at church, because that sounds completely and totally believable. As it turns out, Biebz went to a church event on Wednesday, and he ran over a photographer.
Justin Bieber accidentally ran over a photographer as he left a church service in Beverly Hills … and the loud impact was captured on camera. Justin was leaving the Saban Theater, where he'd been worshipping at a City Church event. He climbed into his monster pickup truck as photogs scrambled around the vehicle, and when he gunned it to pull away … hit the man. It's pretty clear in the video … Justin's front right side tire hits, or rolls over, the paparazzo.

Justin did not flee the scene and, in fact, stopped as soon as other photogs pointed out what had happened. Bieber stayed right by the man's side for roughly 8 to 10 minutes until paramedics and police arrived.

Justin spoke to police before he was allowed to leave the scene — police tell TMZ he was not cited — getting a ride from one friend, while another drove his truck. Police say the photog suffered non life-threatening injuries to his lower body. A few hours after he was taken to the hospital … he posted a video describing the accident, and thanking Justin for being "compassionate."
You guys know I'm not a Bieber Apologist in any way, but I've seen tons of footage of celebrities trying to get out of parking spaces or simply enter traffic or whatever, and the paparazzi swarm means that they can barely move their car. Photographers often "block" the paths of celebrities' cars, because that makes for better photos somehow. I'm just saying, even though Justin Bieber is a little pissant, I don't necessarily believe his intention was to run over some poor dude. I think he was just trying to leave and the photographers were blocking him. I'm actually surprised this doesn't happen more often.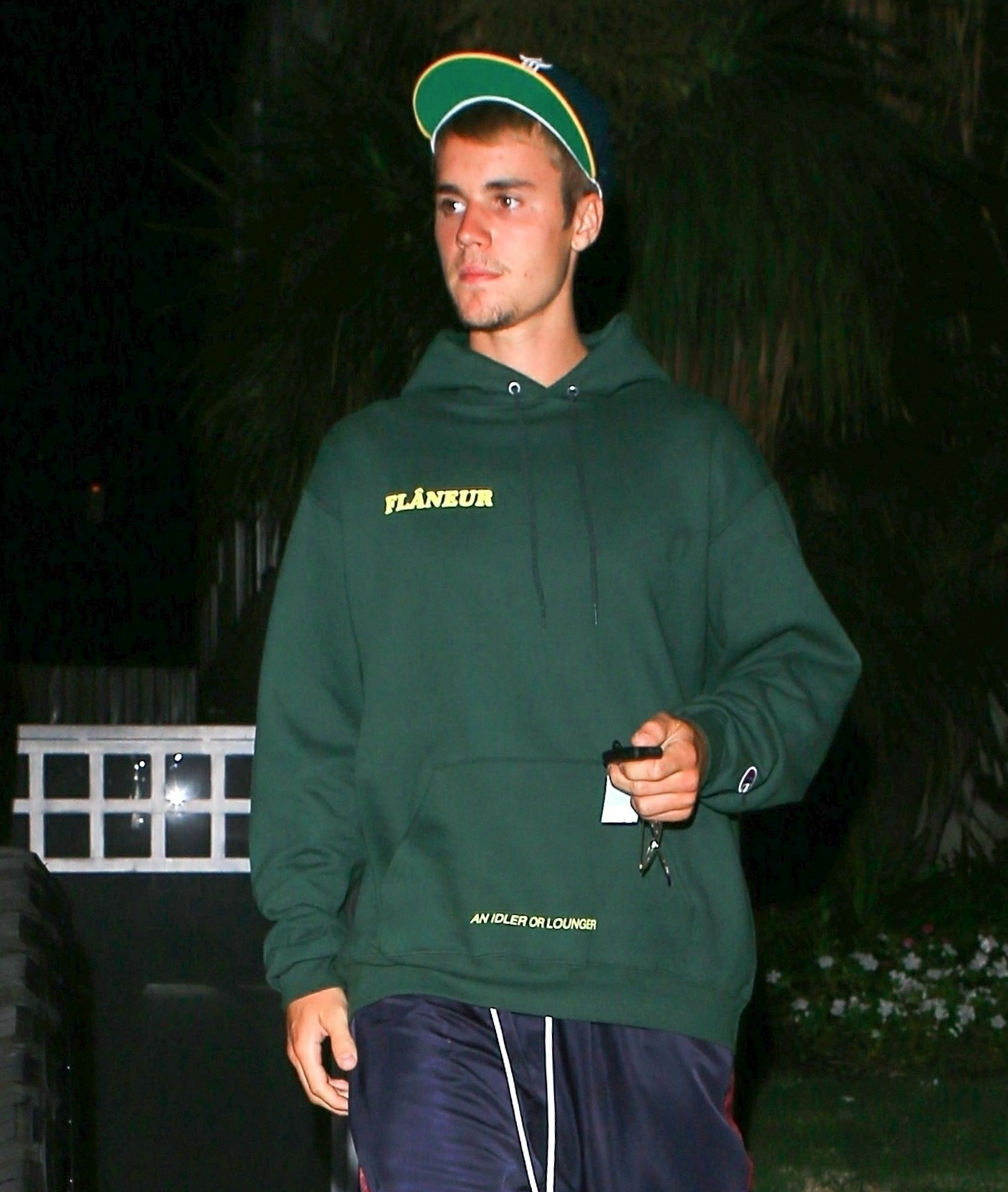 Photos courtesy of Backgrid.