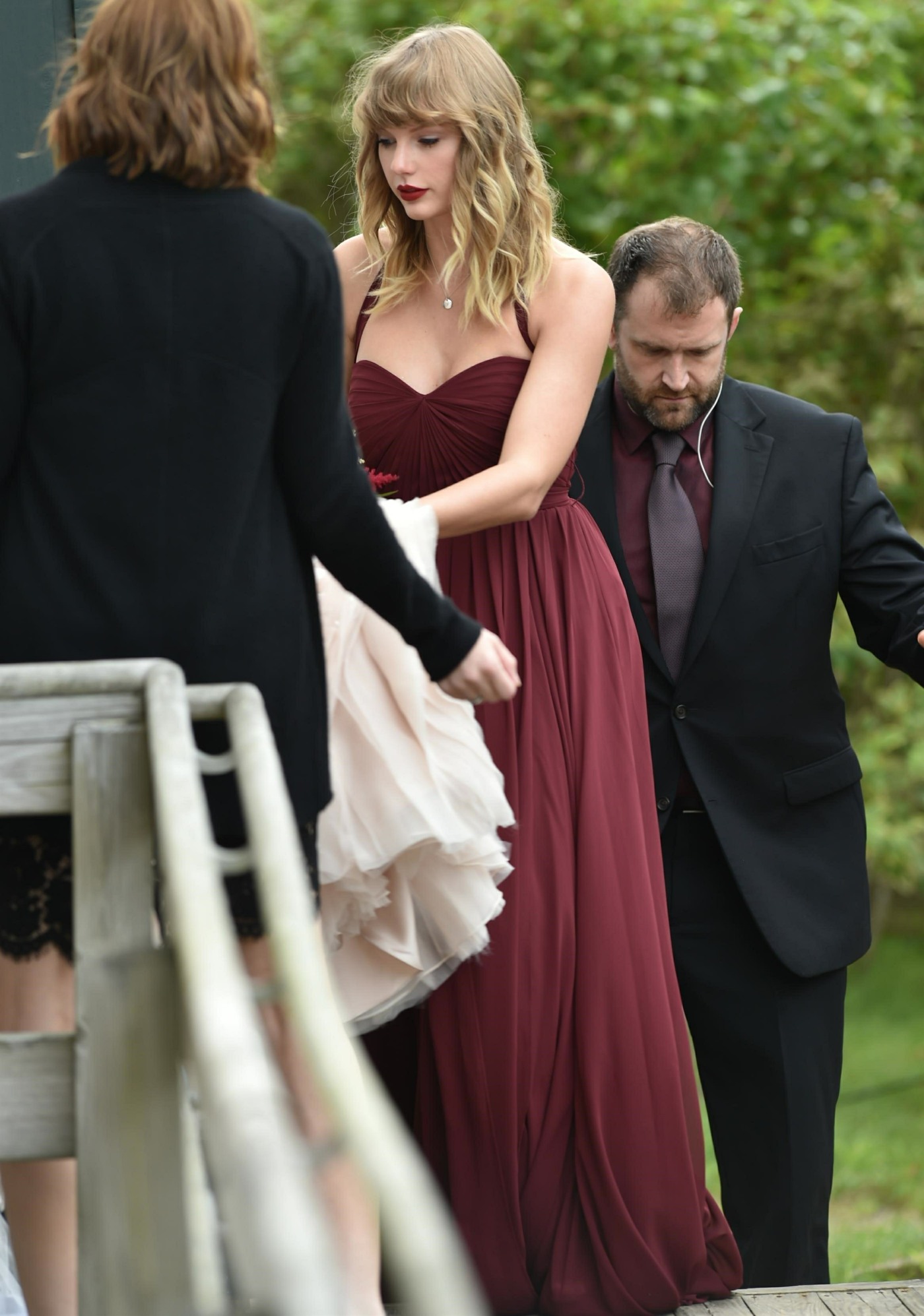 Here are some photos of Taylor Swift over the weekend in Martha's Vineyard. She was all dressed up because she was her best friend's bridesmaid! Her BFF is Abigail Anderson, and Abigail got married at the Old Whaling Church in Edgartown. All of Abigail's bridesmaids wore the same rich maroon color, although from the way Taylor was taking special care of the wedding dress train, I kind of wonder if Tay was the maid of honor?
A few more Swifty things. Taylor debuted a clip of a second single from her new album, Reputation. The song is apparently called "Ready For It" and it debuted on ESPN, during the Florida State vs. Alabama game. That's Taylor's audience – red-state football fans. Here's the ESPN promo:
Are you #readyforit?

No. 1 Alabama. No. 3 Florida State. Right NOW on ABC and streaming live on the ESPN App. pic.twitter.com/pojroWJRHL

— ESPN (@espn) September 3, 2017
This song sounds more like what we were hearing on 1989, Taylor's last album. Very pop-y, radio friendly, etc. I bet it will be a big hit. Taylor also gave the song to ABC for one of their promos for the upcoming fall season – the promos hit around the same time Saturday night.
A few more things – Taylor made a "very sizeable donation" to Houston Food Bank. She didn't announce it, Houston Food Bank announced it and thanked her on their Facebook page. Taylor's surrogates have also been doing a lot of heavy lifting over the past few days to make sure that everyone knows that Taylor is A) the victim, B) completely innocent and C) better than Kanye West. Taylor's problematic video director Joseph Kahn has been saying a lot of words (ugh) and now Todrick Hall is out here giving lengthy interviews about how no one even knows if Taylor voted for Donald Trump, etc.
Update: Here's the full song. She's really going in on one of her exes. Huh. Tom or Calvin?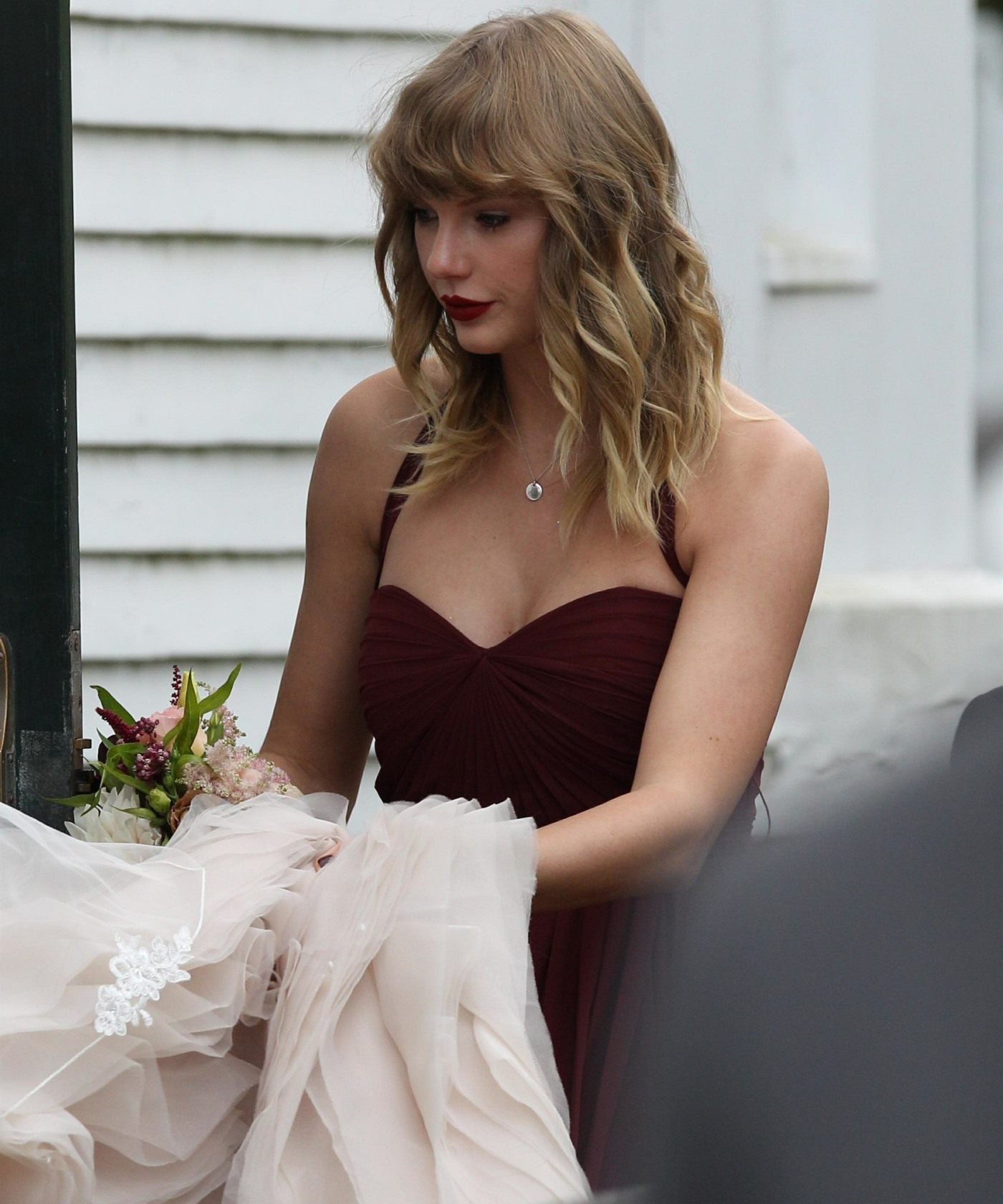 Photos courtesy of Backgrid.