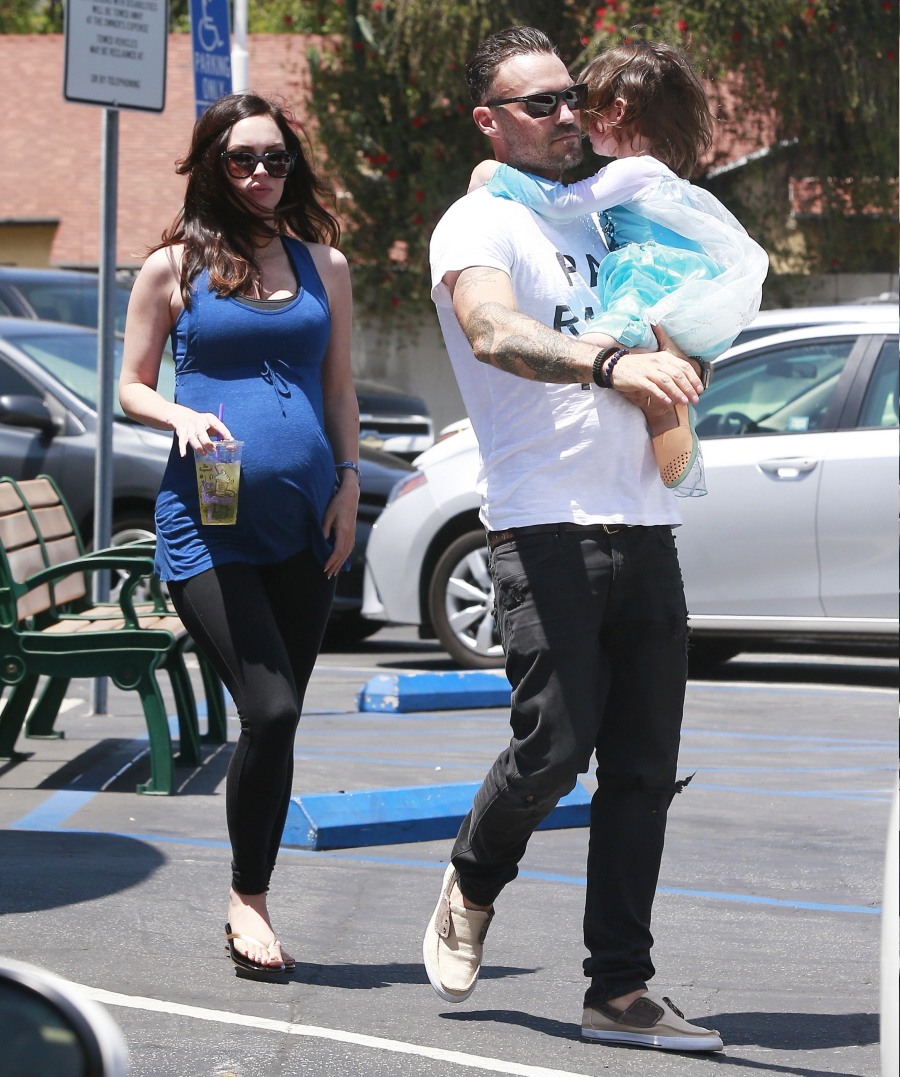 A few weeks ago, I read a story about how Disneyland Paris had to apologize to a mother and her son after Disneyland refused to let them buy tickets to their "Princess For A Day" event. The 3-year-old boy is apparently crazy about princesses and he really wanted to go, but Disneyland Paris refused to sell his mother the tickets. As I said, they later apologized. It just reminded me that it seems like there are so many little boys around the world who are flat-out obsessed with Frozen, Elsa, and the Disney-princess world. Charlize Theron's son is obsessed with Elsa. Adele's son is too, and Adele's son even wore his Elsa gear to Disneyland. It seems that one of Megan Fox and Brian Austin Green's sons, Noah, has the princess bug too, and there have been photos over the past few years of Noah wearing dresses and various princess costumes out and about in LA. When BAG was asked about Noah's dress-wearing in a new interview, he had a great answer.
Brian Austin Green isn't worried about internet trolls. In a wide-ranging interview with Hollywood Pipeline's Straight From the Source, the 44-year-old actor answered a number of popular questions about himself that appear in search engines like Google and Yahoo!. While scrolling through his Instagram account (@arent_you_that_guy), he offhandedly mentioned one photo, which showed his son Noah Shannon Green wearing a wig.

Host Dax Holt asked Brian whether he's bothered by people who have criticized him and wife Megan Fox for letting Noah wear dresses and wigs. "My son, he's 4. I've heard from some people that they don't agree. They don't agree with him wearing dresses. To them I say, 'I don't care.' He's 4 and if he wants to wear it, then he wears it. It's dresses or goggles or slippers—whatever. It's his life. They're not my clothes. Obviously I don't wear the nicest stuff—I'm wearing shorts and a T-shirt and a watch you got me [earlier]. I feel like at 4, at 5, that's the time he should be having fun. He's not harming anyone wearing a dress. So, if he wants to, awesome. Good on him."
I love this kind of shrugging acceptance. It really isn't a big deal – some kids love to play dress up. Some don't. Some of those kids are boys and some are girls. Sometimes boys love Frozen and want to be princesses for a day. I love the no-judgment attitude that parents are taking these days, the refusal to push gender-stereotype narratives onto their children. By taking this kind of "I don't care" position, BAG is actually refusing to participate in toxic masculinity. It's awesome.
Also: speaking of gender-conforming and toxic masculinity, here's a reminder that not all parents are good at this. A kids' party clown wrote a Twitter thread about how awful some parents are at pushing gender narratives onto their kids when all the little boys want is to have butterflies painted on their faces. Go here to read the thread and get depressed about how stupid people can be about butterflies having gender stereotypes.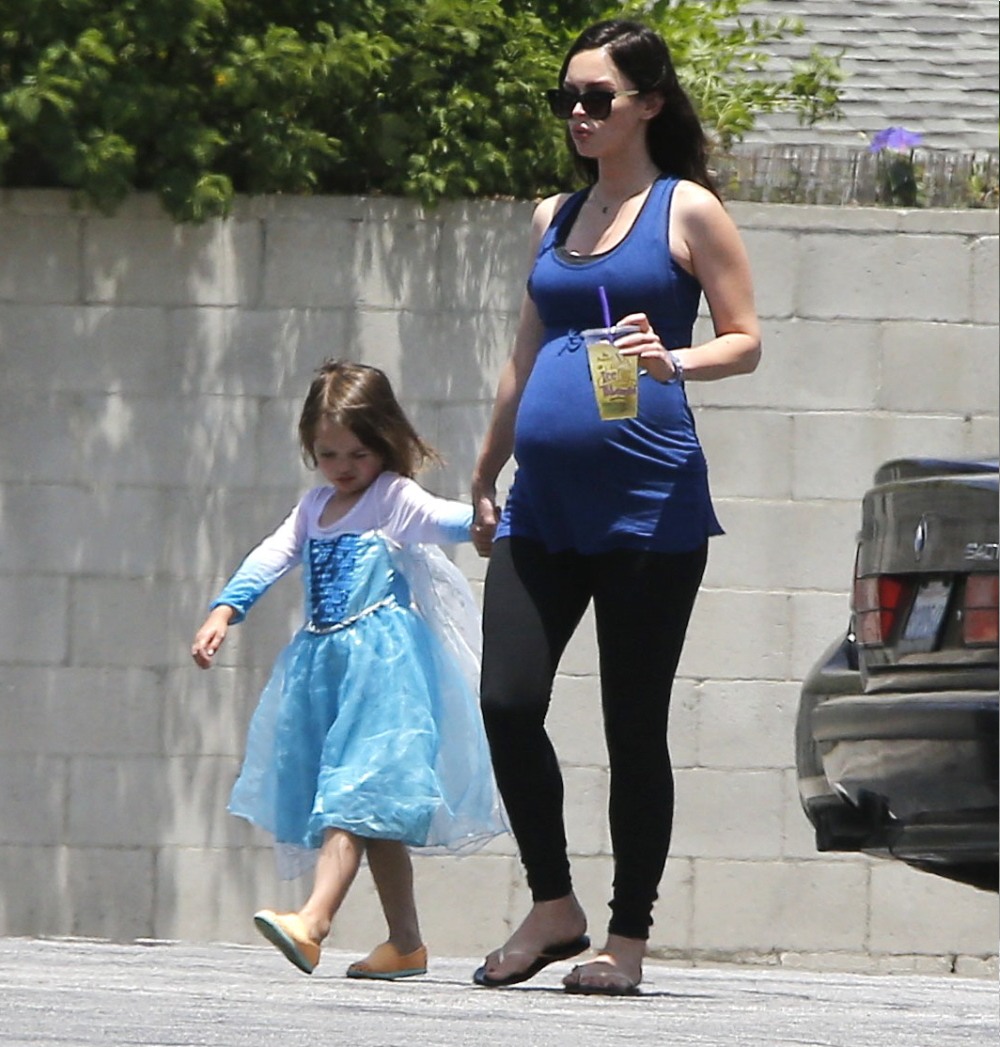 Photos courtesy of WENN, archived photos courtesy of Fame/Flynet.