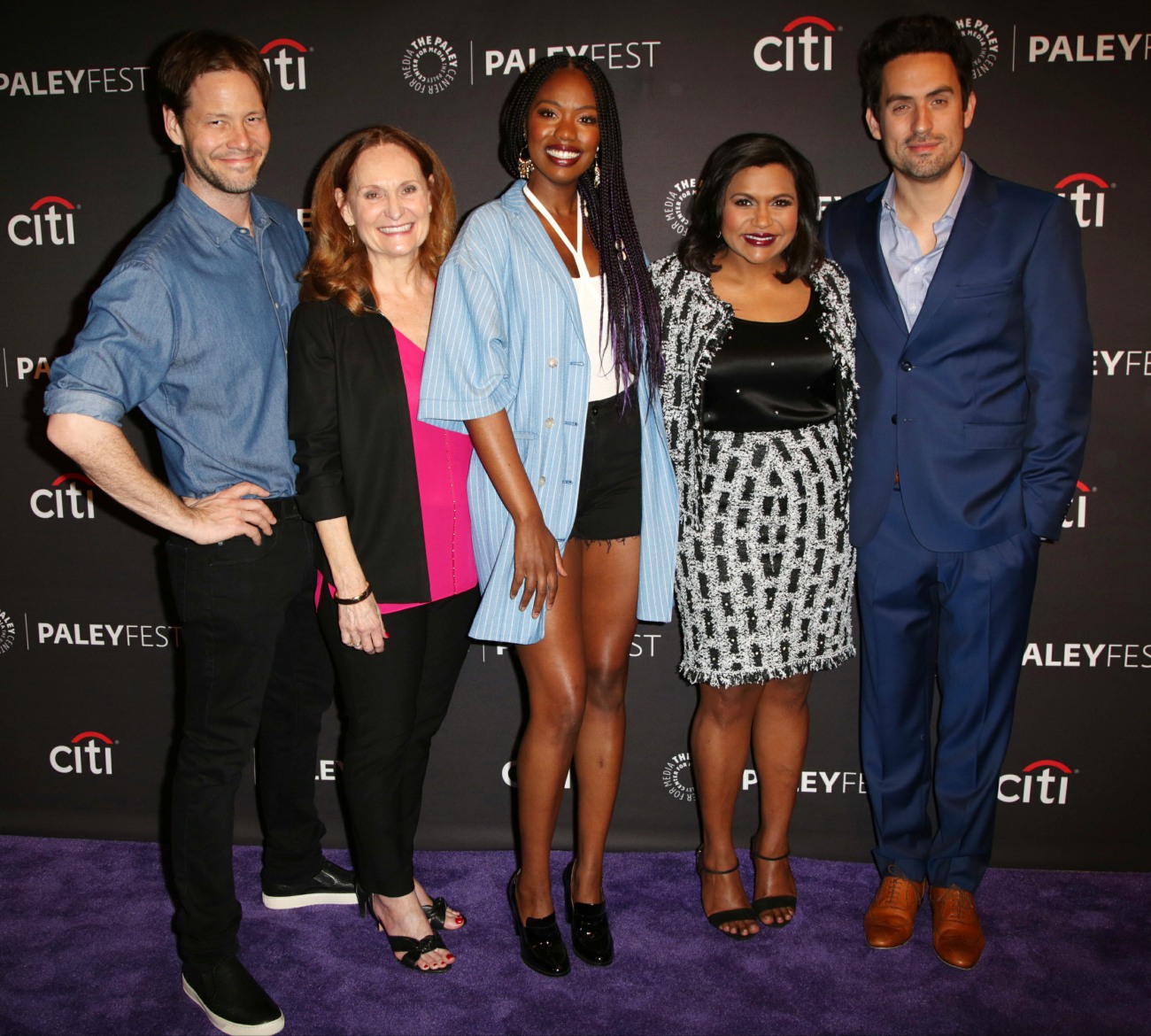 I am surprised by the smallness of Mindy Kaling's "bump." By all accounts, she's nearing her third trimester and she still barely looks pregnant. These are photos of The Mindy Project cast at Paleyfest, where they got together to discuss the latest and last season of TMP. The cast members were all aglow about Mindy's real-life pregnancy, and two of the cast members let the cat out of the bag: Mindy is expecting a GIRL! Yay, I'm so happy for her!
A mini Mindy! Mindy Kaling is pregnant with a baby girl, Us Weekly can exclusively reveal. Her costars spilled the beans while attending the PaleyFest Fall TV Preview event for The Mindy Project in L.A. on Friday, September 8.

"I'm just thrilled out of my mind! I cried like a baby and that it's a girl … I just think that she's up to it," Beth Grant, who plays Beverly Janoszewski on the hit show, told Us. "I just think that she's ready and I'm very happy for her because I have a daughter that's turning 25 and it's just the greatest thing in the world!"

Ed Weeks, who plays Dr. Jeremy Reed, also shared the same sentiment to Us, saying, "We were so thrilled for her… The show started as a tribute to her mother, who very sadly passed away just as the show is being picked up, and it ends with her having a daughter of her own. It's a lot a lot. When she reminded us all of that, we all cried in the final table read. I mean Jesus, life! It makes some very interesting and beautiful patterns sometimes."

Grant thinks that Kaling will be a wonderful role model for her future daughter. "She does know my daughter and she's been very kind to her. In fact, when my daughter graduated Julliard, she took her to lunch and sent her flowers and gave her a gift and gave her a little costar role on the show this season. I think she's mentored a lot of young women and a lot of her former assistants are writing now," she said. "She's really good about giving young women opportunities and mentoring young women, so I think it's a natural thing for her to be a mom."

Weeks also revealed Kaling broke the news of her pregnancy while on set of their Hulu series. "She kind of just took us aside on set, weirdly in the open office area where we film most of our scenes. She said, 'Guys, I just want you to know I'm pregnant. I haven't told anybody.' I'm sure she'll do that amazing as she does everything else," the actor added to Us. "She's already created a show, how hard can it be to create some lungs and liver and stuff, kidneys?"
That's really sweet that her friends/coworkers are so excited for her. I don't think the gender reveal was some big deal either – Mindy clearly told her friends about the sex of the baby and she doesn't mind that the world knows too. Like, she's keeping enough secrets! She doesn't care that we know she's having a girl.
EW also had a nice write-up about the cast members' takes on what it meant to take part on TMP at a moment when there were no women of color fronting their own shows – that's how it was at the beginning of TMP, although obviously there are shows on today which have Asian and African-American female leads.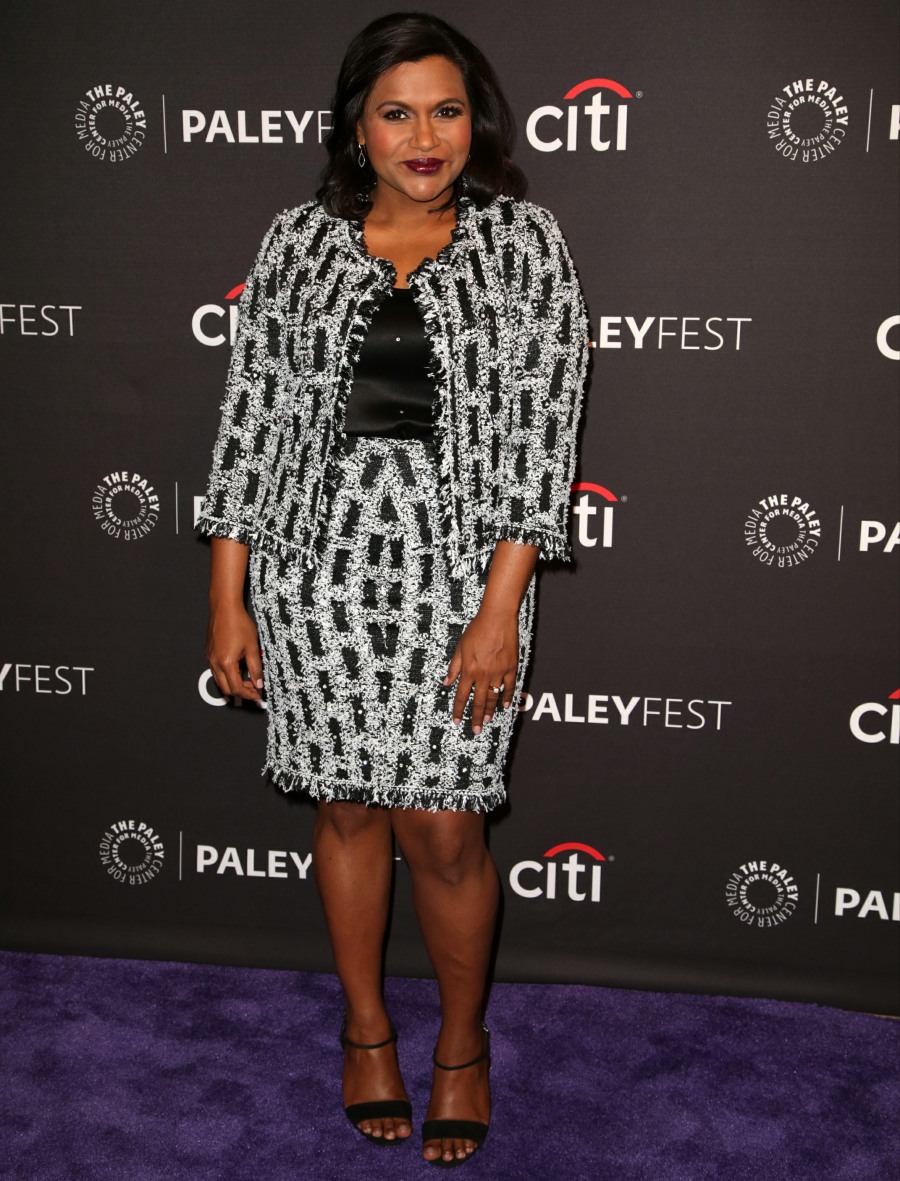 Photos courtesy of WENN.