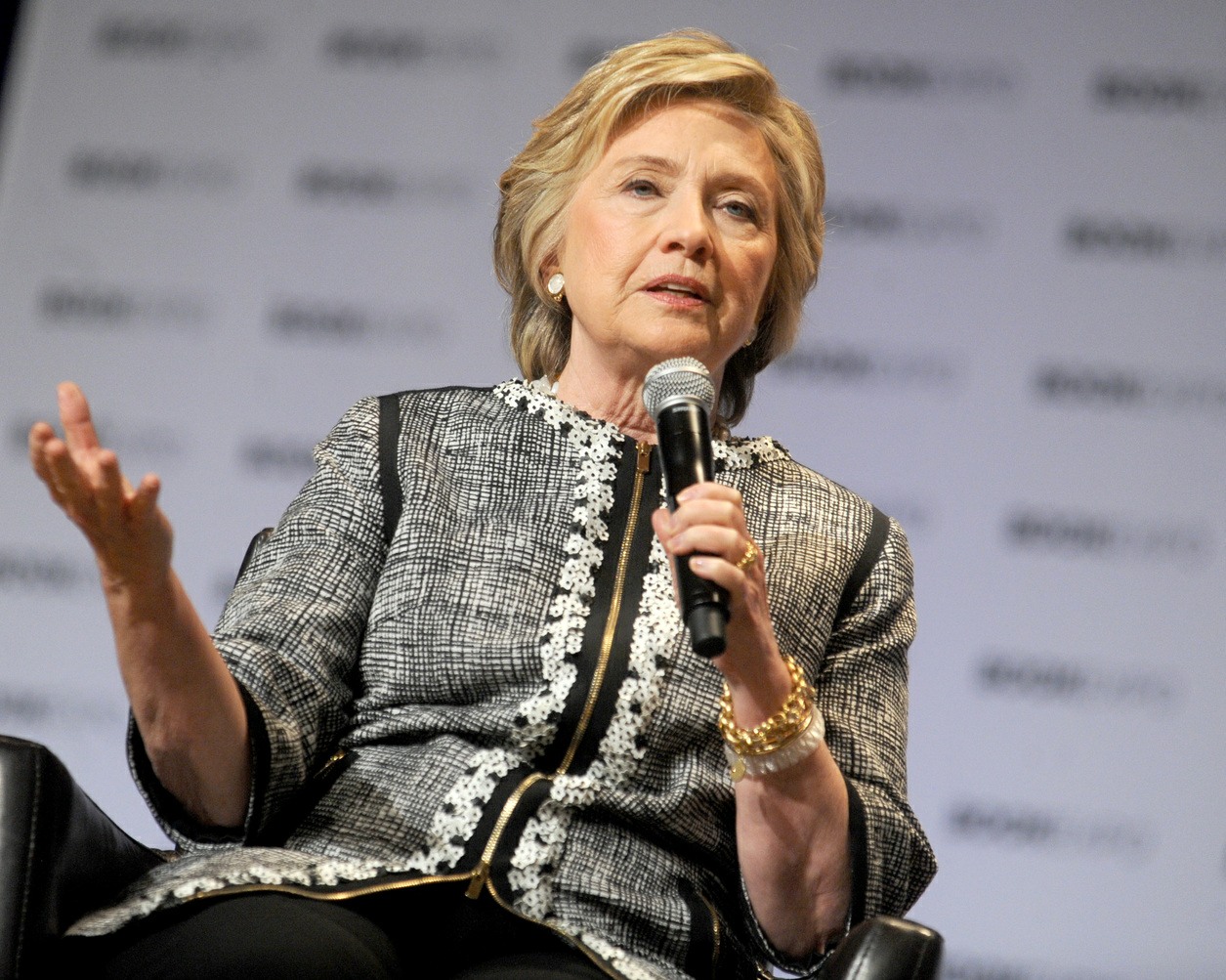 Hillary Clinton's What Happened is out today. Journalists and assorted book-professionals got their hands on early copies, and excerpts have already been widely disseminated. The reviews are all over the place – What Happened seems to be well-written and thoughtful, but more than a handful of people want Hillary to "stop talking" and "stop making excuses" and "stop airing her grievances in public" or whatever. I liked the Daily Beast's review of the book – Erin Gloria Ryan says that it's enjoyable read, a piece of history, and that Hillary even comes across as funny and wry in some moments, but that the book will be controversial because Hillary is a tangible reminder of the trauma we have inflicted upon ourselves as a nation with the Trump presidency. It's not that people actually want Hillary to "stop talking" (although I'm sure some/many people do) – it's that people want to not reflect on how far we've fallen in just nine months.
Anyway, Hillary is promoting the damn thing and that means interviews. She sat down with Jane Pauley at CBS and it's clear that she's still trying to figure what, exactly, happened. She's come to at least one conclusion: white people are mostly to blame. I agree, Hillz.
Hillary Clinton's media tour has begun, and on Sunday she sat down with CBS' Jane Pauley to discuss her memoir, What Happened, and her own reactions to the 2016 presidential election. "I'm good," she told Pauley. "But that doesn't mean I am complacent or resolved about what happened. It still is very painful. It hurts a lot."

Although she does take responsibility for her loss — "I couldn't get the job done, and I'll have to live with that for the rest of my life" — she also parsed a few theories as to why it happened. And one, she said, is because her opponent appealed overwhelmingly to a certain demographic.

"He was quite successful in referencing a nostalgia that would give hope, comfort, settle grievances, for millions of people who were upset about gains that were made by others," she said. Pauley: "What you're saying is millions of white people."

Clinton: "Millions of white people, yeah. Millions of white people."

She also mentions other factors that dented her campaign: Russian interference; her own use of a personal email server while Secretary of State and the ensuing coverage; James Comey's pre-election letter about the email investigation; and her failure to tap into the economic anxieties of Americans the way her primary opponent, Bernie Sanders, did.

"I think in this time we're in, particularly in this campaign, you know, maybe I missed a few chances," she concluded. And, despite some speculation that's sprung up around her book tour, she has no plans to revive her candidacy. But she won't be disappearing any time soon. "I am not done with politics because I literally believe that our country's future is at stake," she said.
I'm sure there will be some who say "but why didn't she say anything during the election!" She did. She actually made a tricky political calculation to specifically call out Trump's "alt-right" white supremacists supporters and his racist dog whistles. She warned us, over and over again. And all Trump had to say was "but her emails" and all of those white folks forgot all about it. Which reminds me – Ta-Nehisi Coates wrote a brilliant cover story for The Atlantic this month called The First White President. Please read it, it's worth it.
I'm including the video of Hillary's interview below. She refers to Trump's inaugural speech as "a cry from the white nationalist gut."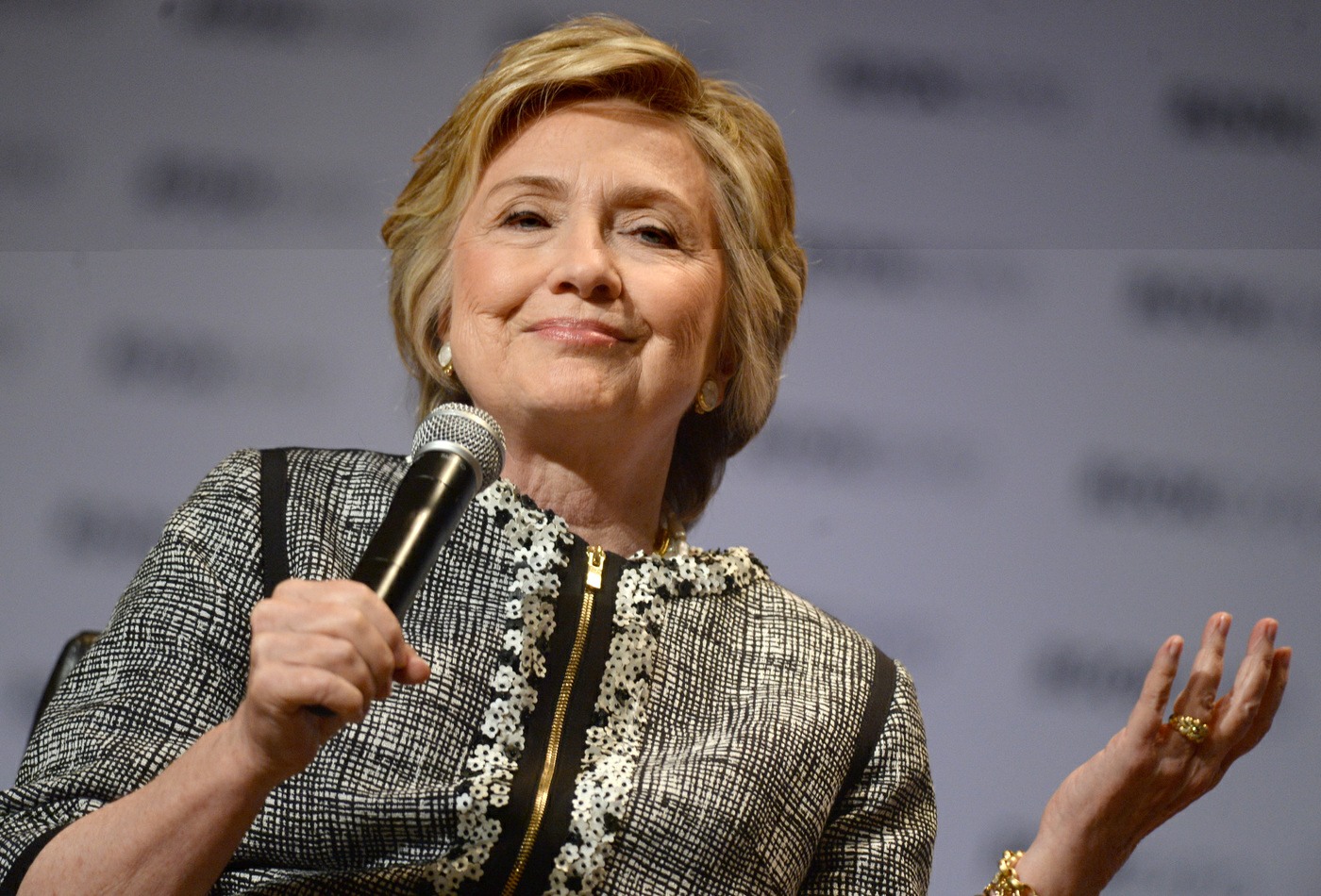 Photos courtesy of Pacific Coast News.