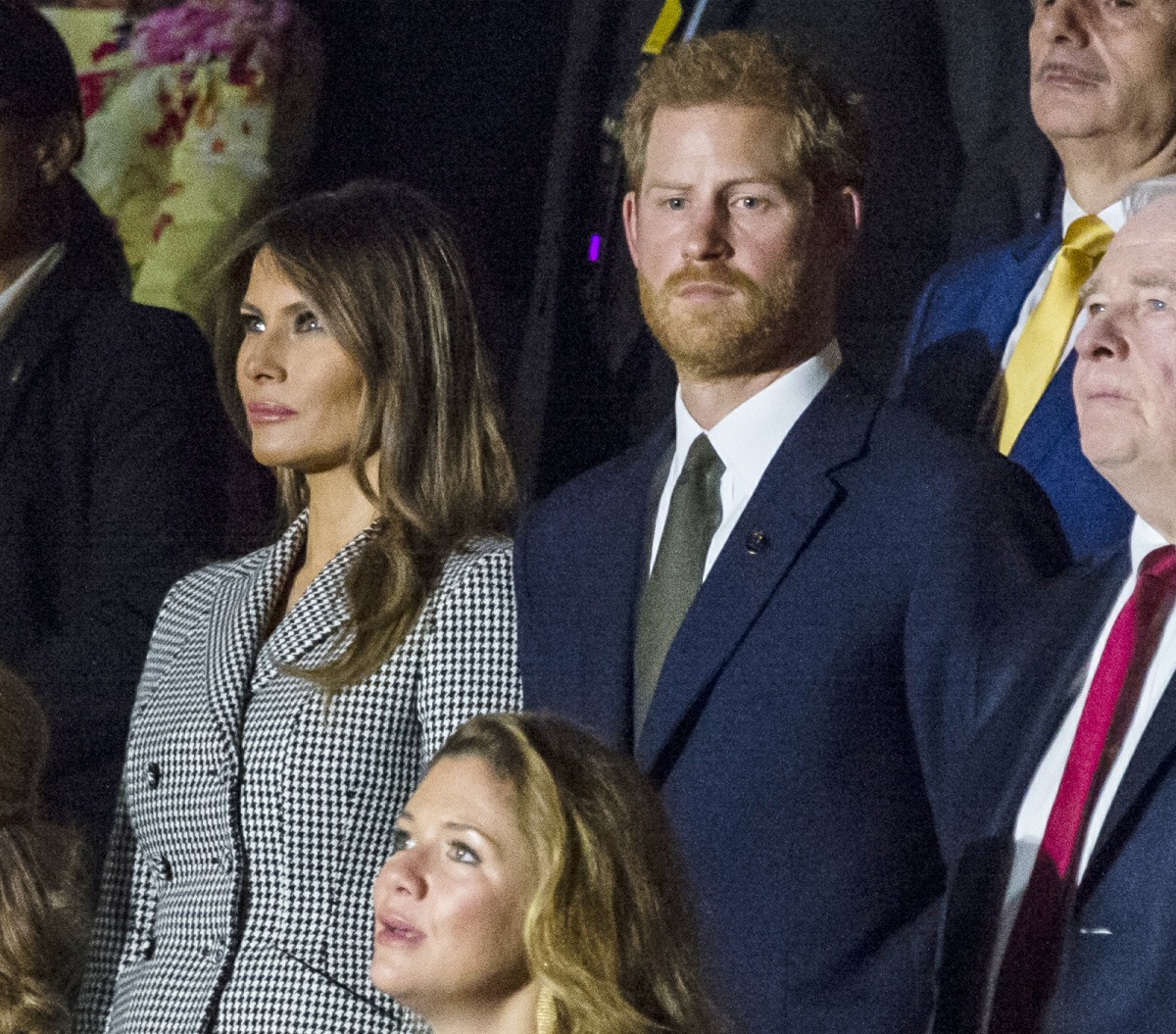 Prince Harry and Meghan Markle were in the same general space at the same time in public last night! It wasn't all that magical on a royal-engagement level, but it was magical from a "Prince Harry is really pulling off the Invictus Games" level. Last night was the Opening Ceremony for the Invictus Games, and many of us hoped that it would be the first time we saw Harry and Meghan seated together at some kind of event. It didn't happen. Harry was seated in the section for the big-names, like PM Justin Trudeau and FLOTUS Melania Trump. Meghan was seated one section over, about 30 yards away. She was sitting with her friend Markus Anderson.
Prince Harry has also become the first member of the royal family to meet with either of the Trumps. Harry met Melania for a brief photo-op and talk in Toronto hours before the Opening Ceremony. The Daily Mail reports that they spent "less than 30 minutes together" because Harry high-tailed it out of there for another appearance. Apparently, "Harry initially appeared awkward when he was introduced to the Slovenian former model, smiling brightly for the cameras before letting it drop as he turned away. The pair then engaged in small talk with Mrs Trump thanking the prince for coming before he asked her if she had been in Canada long." For what it's worth, Harry and Melania did seem somewhat friendly at the Opening Ceremony, with Harry leaning over several times to point out various things to Melania. She wore Dior, by the way.
As for Megs and Harry… I'll take what I can get. I'm disappointed they weren't sitting together, but maybe they would have to be formally engaged for Meghan to get a seat in the section for world leaders. Plus, it's possible that Meghan and Harry will make an appearance together later on in the Games. Who knows?
Also: please no threadjacking. Please.
Update: for those wondering about Meg's outfit, she wore a $185 dress from Wilfred at Aritzia and her jacket is by Mackage.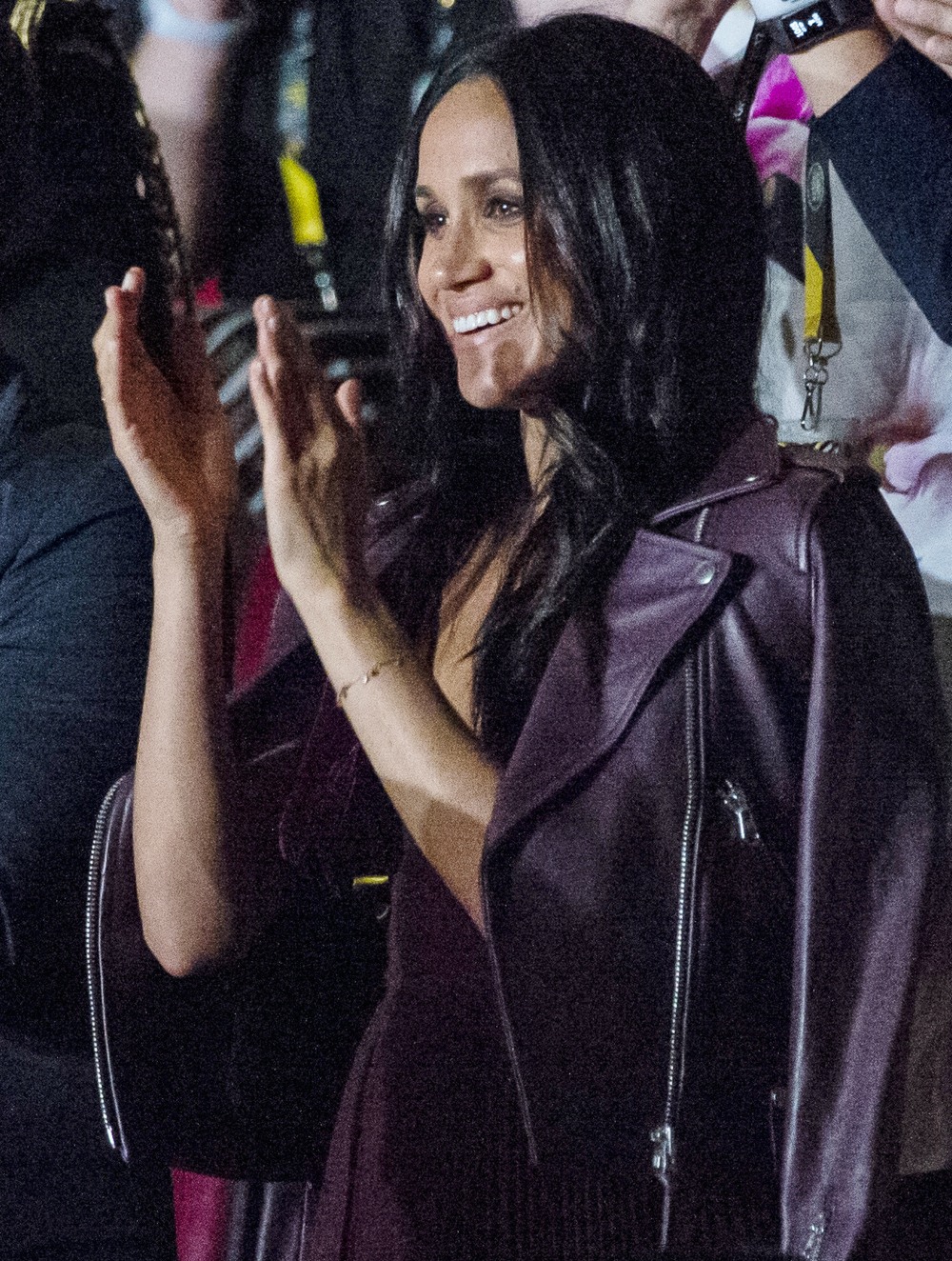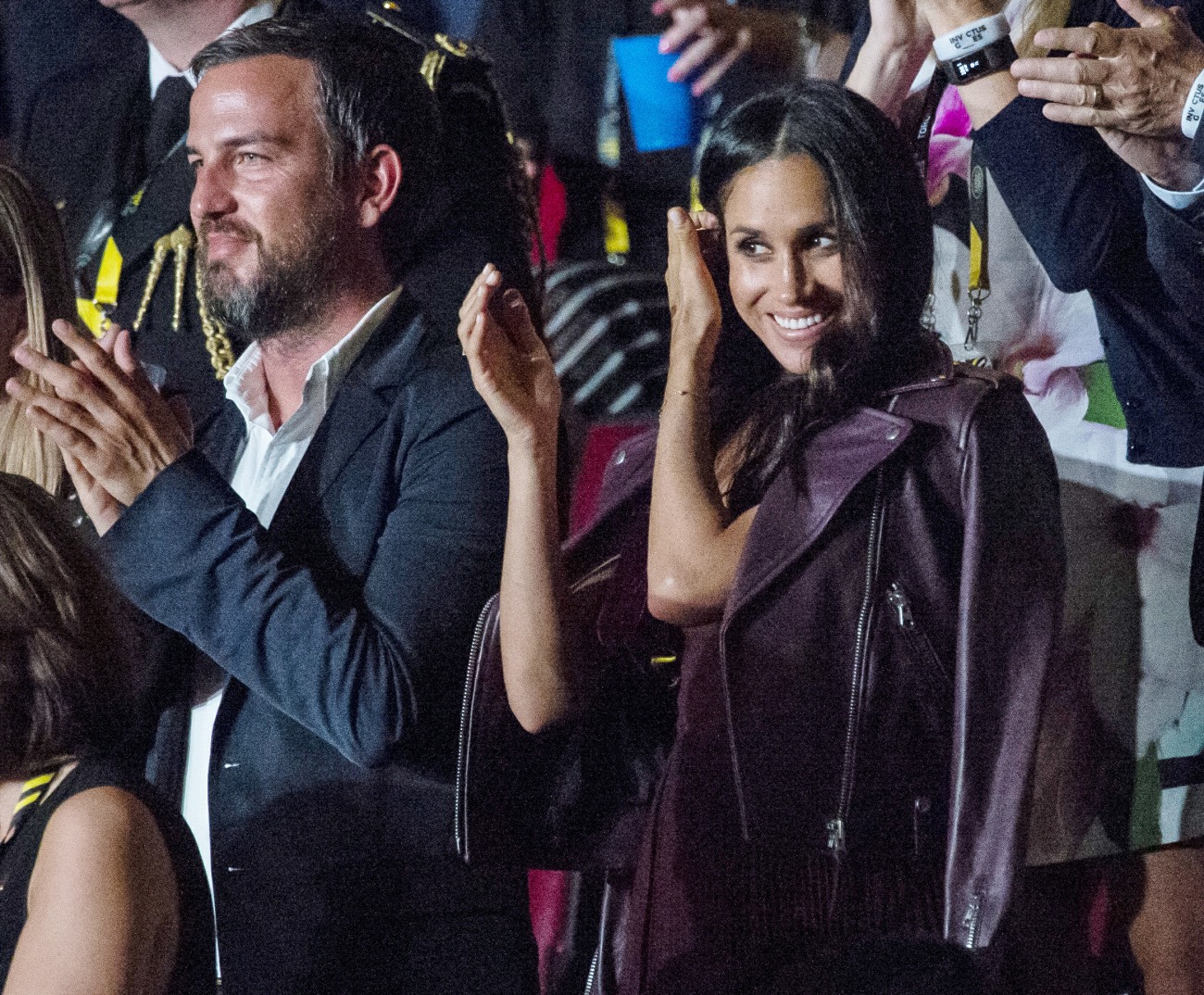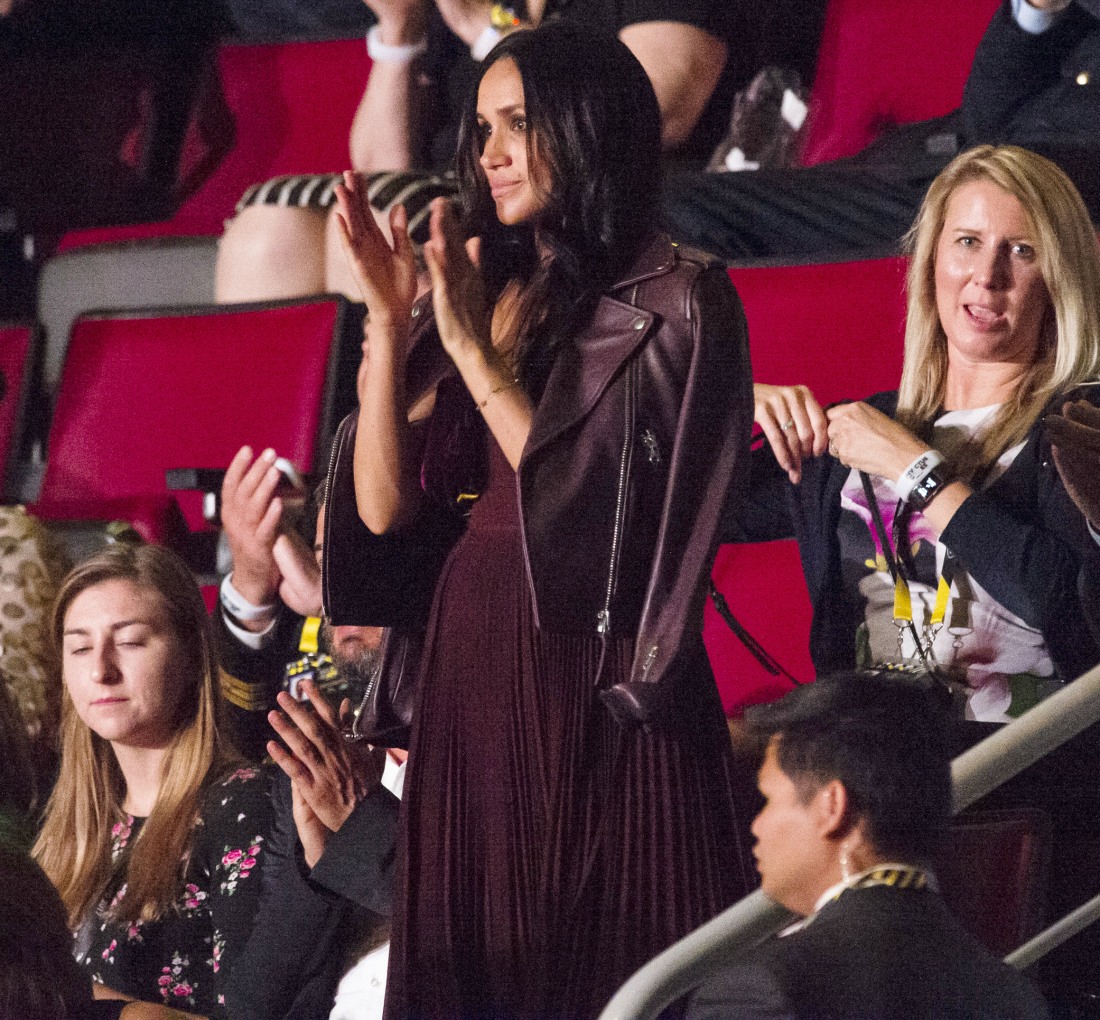 Photos courtesy of WENN.