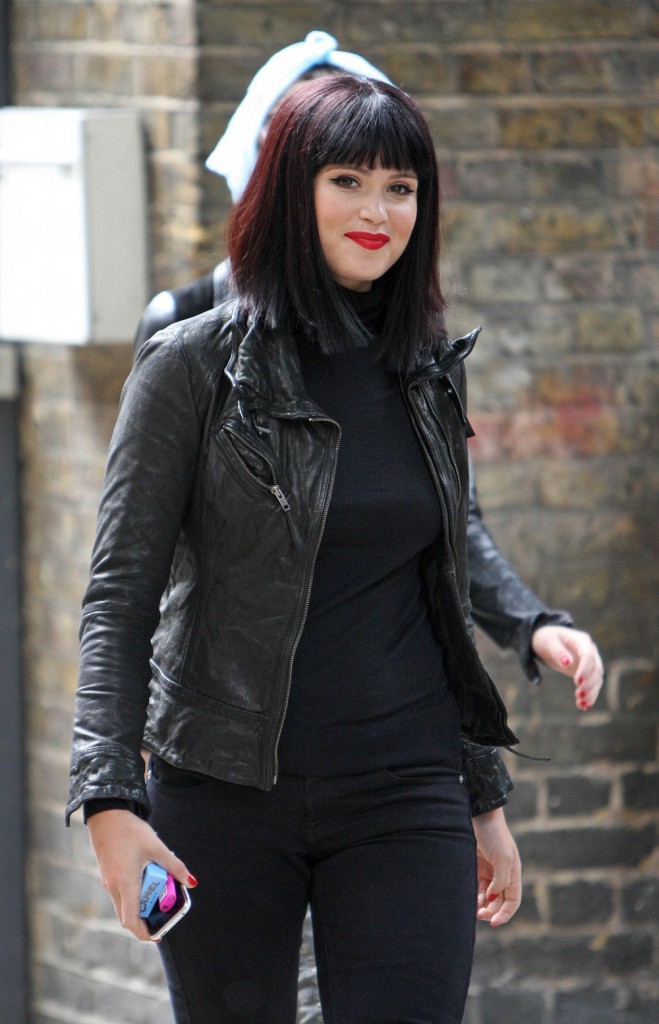 Gemma Arterton, 23, is perhaps best known as the British Bond girl in Quantum of Solace who comes to fetch Bond from Bolivia and predictably ends up in his bed instead. It turns out that she was working her charms on star Daniel Craig's body double in between takes, because she's engaged to be married to a mysterious Italian man known only as Stefano. I wonder if he sat in for Craig for part of that love scene. (This news is from a few days ago, but I thought this was a cute story when I first read it and it slipped my mind amid all the Jackson coverage.)
London (ANI): Bond babe Gemma Arterton has got engaged to Daniel Craig's body double in Quantum Of Solace, it has emerged. The bombshell reportedly fell in love with an Italian known only as Stefano, during the filming of the James Bond movie, the Sun reports.

The 23-year-old beauty had accepted her man's proposal at the Download Festival but not made it public. However, now they seem to care less as they celebrated their engagement with a night out with friends and family at a London restaurant.

They were also snapped leaving the same eatery, though they tried not to be clicked together. A sparkling diamond engagement ring was seen on her finger. Gemma had recently broken up with 19-year-old Spanish stuntman Eduardo Muñoz, her horse-riding instructor on the set of the Disney production, 'Prince of Persia: The Sands of Time'.
[From OneIndia.IN]
It sounds like Arterton falls in love with the supporting staff on her films and that she has a preference for dark foreign men. Considering that Stefano was Craig's body double he's got to be incredibly buff and good looking. Good for Gemma, but 23 seems a little young to get engaged. Maybe Stefano realizes that and doesn't want her to slip away.
Arterton is currently working on the film St Trinian's: The Legend of Fritton's Gold with Rupert Everett, Colin Firth and Russell Brand. You know that Russell had to make a few passes at her. A sparkly engagement ring isn't about to deter him.
Gemma Arterton's ring is shown above on 7/7/09. She's also shown in the header wearing a wig and red lipstick on the set of St. Trinian's in London on 7/8/09. Credit: JACK LUDLAM/bauergriffinonline.com She's shown below on 2/10, 3/23, 3/28, 3/29 and 6/8/09. Credit: WENN.com.