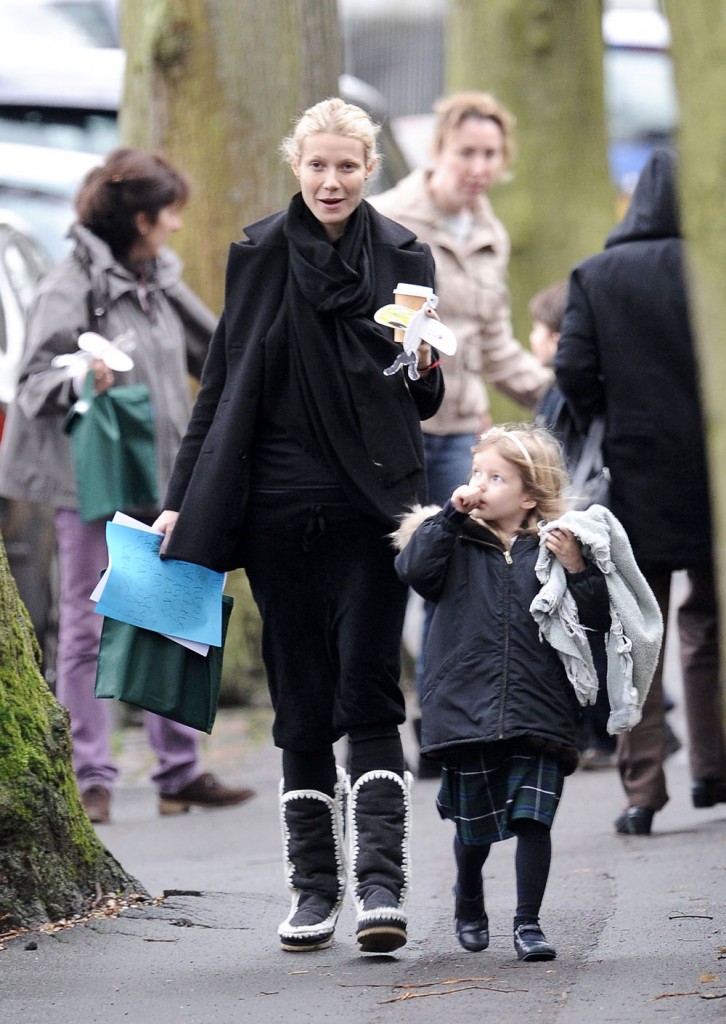 Gwyneth Paltrow gave a recent interview to the Associated Press talking about her love of Spain. Gwyneth doesn't just love Spain – she wants us to know she thinks Spain is better than wherever we are. She travels to Spain often, and apparently her Spanish is very good – so it should come as no galloping shock that she might be considering a move there. This, according to a gossip piece at the Daily Mail, which seems entirely based on Goop's recent interview. It could be total crap, but it just pleased me to no end thinking that Gwyneth might be abandoning her New York, Los Angeles and London digs all to be Goopy En Espanol:
Gwyneth Paltrow has had a love affair with Spain since she was 15. Now the actress is planning a home there with her rock-star husband, Chris Martin. Gwyneth, 36, who speaks fluent Spanish and is teaching her son Moses, three, and daughter Apple, five, to speak it too, has been given a plot of land near Madrid by the family she used to stay with as a teenager when she was learning the language.

Now my source says: 'She is considering building there but she is also keen on the Costa Del Sol where there are some nice areas.'

As a 15-year-old the future Oscar winner spent a month living with the family in Talavera de la Reina in central Spain.

In a recent interview she said the experience changed her life – and made her keenly aware of the shortcomings of her American homeland.

'Spain became a second home. It is so different from the United States. It seemed to have a history, and the buildings are years and years and years old.'

Of the Spaniards, she added: 'They seem to enjoy life a little bit more… They enjoy time with the family. They don't always have their Blackberries on.'

Though she has split her time largely between London and the U.S. since marrying Chris Martin in 2003, last year Gwyneth spent months filming her documentary series Spain… On The Road Again and is writing a book about U.S. cuisine with a Spanish influence.
She has also launched a Spanish version of her lifestyle website Goop.com.
[From The Daily Mail]
Take her, Spain! Please? She'll teach Spanish peasants how to make a sandwich, and she'll force you to go on 3-week juice diets. How about this, Spain: we'll pay you to take her off our hands. We'll take Penelope Cruz and Javier Bardem off your hands for a while. It will just be a temporary switch, I swear! Because as soon as Gwyneth gets to Spain, she'll probably move on to thinking some other country is so much better than Spain. Perhaps we can convince Belgium to take her next year?
Gwyneth and Apple are shown out in London on 3/17/09. Credit: INFPhoto