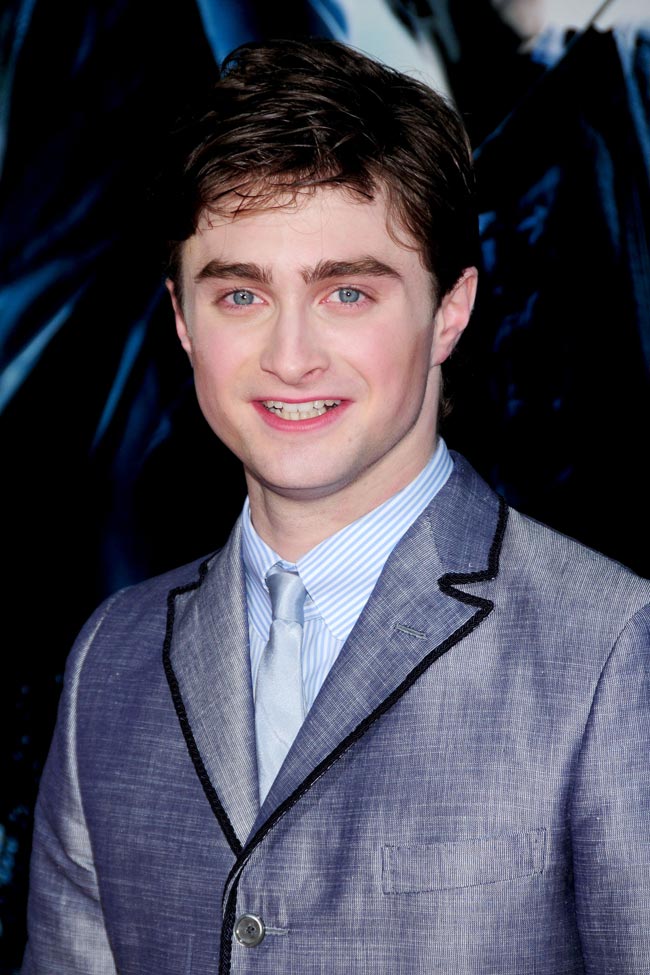 My love for Daniel Radcliffe grows with each interview I read, and this one is a doozy. Young Daniel decided to pose for the cover of Britain's Attitude Magazine, which, from what I gather for an American audience, if like two parts Advocate and one part Details. Daniel says lovely things about his serious pro-gay everything stance. In Daniel's words, "I just loathe homophobia. It's just disgusting and animal and stupid and it's just thick…" Sounds like Daniel is a little intolerant of people who are intolerant of homosexuality. Always an interesting dilemma for the average liberal. But Daniel isn't just discussing his love of gays, he's also getting down and dirt about British politics. He's like the accented, elfin version of Sean Penn, I swear:
Harry Potter star Daniel Radcliffe has confessed in a frank interview to a gay magazine – he is a Liberal Democrat. The handsome actor – who turned 20 yesterday – appears on the latest cover of Attitude and inside reveals his true political feelings. He tells of his deep dislike for Prime Minister Gordon Brown and Tory leader David Cameron.

The multi-millionaire also tells how he grew up surrounded by his parents' gay pals and hates anyone with a homophobic attitude.

Radcliffe – who is not gay and is dating actress Laura O'Toole – said: "I just loathe homophobia. It's just disgusting and animal and stupid and it's just thick people who can't get their heads around it and are just scared."

"I grew up around gay people entirely. I was the only child in my class who had any experience of homosexuality or anything like that."

He said: "I rather like Nick Clegg. At the next election I will almost certainly vote Lib Dem. If all the people who liked them voted for them you could change politics overnight and we could have a proper three party system."

Asked about Gordon Brown he said: "Paul Merton said, and I agree with him, 'it's a tragedy that this man has waited all his life to do this job – and now he finds out he can't do it.' I don't like the New Labour thing. I never experienced the optimism of New Labour, I was too young but I hear everyone was up and it was fantastic. I've only seen the bad years of it."

Radcliffe's opinion on David Cameron is no more positive. He raged: "No! No, no, no, no, no! David Cameron is barely distinguishable from Tony Blair."

He added: "I think the reason why people don't vote is because the politicians are all so central now, it doesn't seem to matter who you vote for."
[From The Sun]
Next up for Daniel will be a visit with Hugo Chavez and Fidel Castro, right? Harry Potter and the Motley Mojito! I've been finding Daniel a bit precocious lately, and who amongst didn't mouth off politically when we were 20 or 21 years old? As for the homophobia thing – well, I think that's one of Daniel's strongest points, actually. I'm not sure how British kids are, but with American kids, one of the biggest American stars could mouth off about politics, and pretty much everyone would roll their eyes. But let that celebrity choose some cause close their hearts – like say, gay rights – and stick with it, they'll get a lot respect. This is the route I hope Daniel takes, because I really think gay rights are issues close to his heart. He speaks with such passion – GLAAD needs to give him an award or something.
Daniel Radcliffe is shown at the NY premiere of Harry Potter and The Half Blood Prince on 7/9/09. Credit: WENN.com