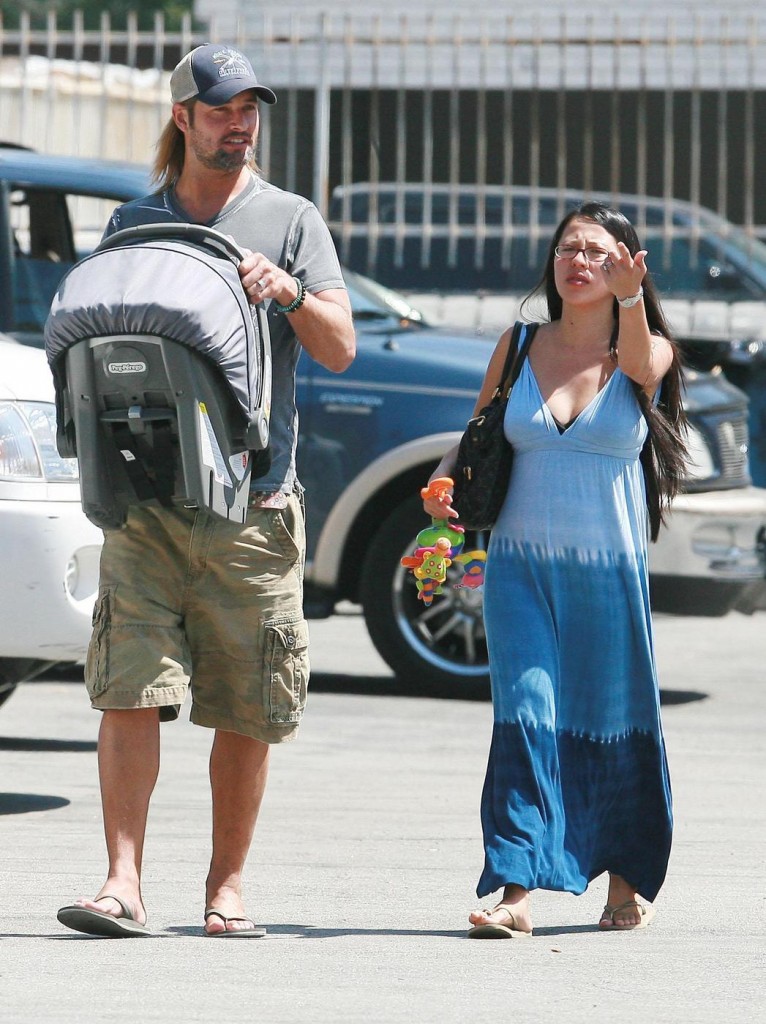 As many of you know, Lost's Josh Holloway rocks my world. He's a Southern boy, he's smoking' hot, he's soulful, and he's totally, completely, crazy in love with his wife and baby daughter. I usually don't go for the scruffy facial hair and all of that, but Josh makes it work. I think it's because you can still see his gorgeous dimples even through all that scruff. I love his body too – he's toned and athletic, but he doesn't seem conceited or to try too hard with any of it. His nonchalance makes him cool. That, and he looks like he could rip up a bedroom. Anyhoodle, Josh and his wife Yessica have been married for five years, and just welcomed their first child this April - a little girl they named Java. It seems like fatherhood has turned Josh into an even hotter man – just see what he says about his new daddy duties:
Josh Holloway portrays Sawyer in the ABC hit Lost, but the role the actor cherishes most is the one he doesn't play on TV — being a father to baby daughter Java.

"It's just really that richness to my life," Josh Holloway told OK! at Comic-Con while promoting Lost. "It's so rich and so difficult [laughs]. And I don't really care how everything else goes now as long as I'm a good father."

Three-month-old Java, his first child with his wife, Yessica Kumala, has already brought the happily married twosome — of almost five years — closer together as a couple.

"It's a journey as everyone knows," he goes on. "But we are solid."

Even though the 40-year-old is known for his heartthrob status and can captivate any female with his smile, there is only one girl who can truly break his heart.

"Every morning when I first get to see that little mean smile, I'm like, 'Oh my God!' It makes my heart explode."

Josh and his girls will return to Hawaii — where the family of three has a home — in August to shoot the last and final season, which will air in early 2010.
[From OK! Magazine]
Josh's heart may be exploding, but I need some alone time with a picture of those dimples. Jesus, I always forget that there are men like that. Hot, sexy, and totally in love with their wives and kids. Sigh. My heart melts for Josh. I can't believe I have to wait until January to see what the hell happens on Lost. All of this is just cruel at this point.
Here's Josh Holloway and Yessica taking their daughter Java to Toys R' Us in Los Angeles on July 9th. Images thanks to Pacific Coast News.