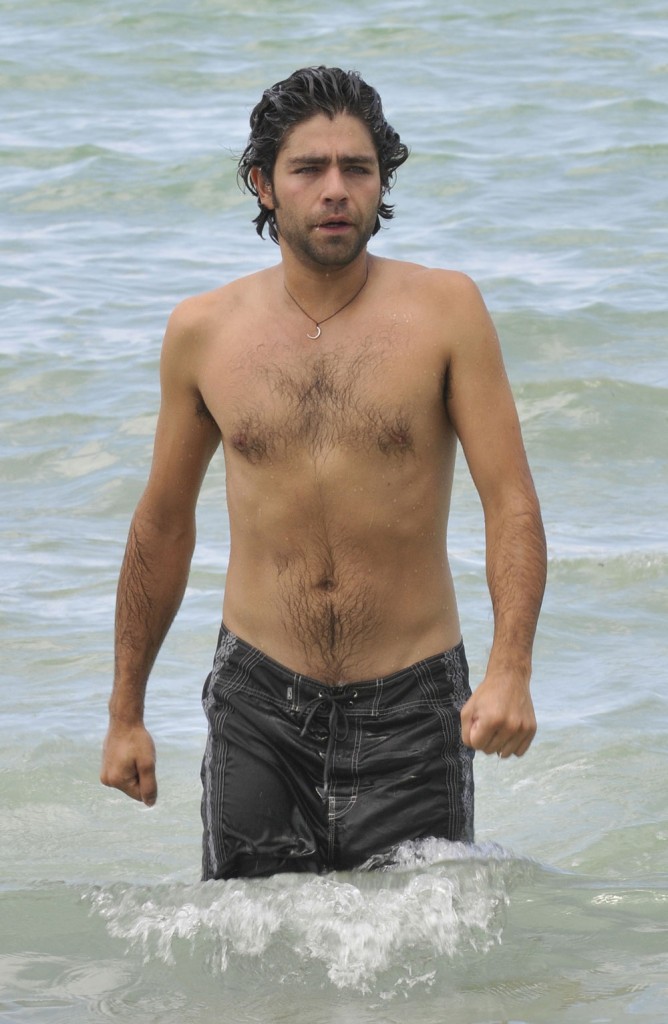 This is such a small non-story, but it still has me chuckling. According to Gatecrasher, Adrian Grenier is an idiot. Adrian is some kind of self-professed animal lover, as well as an environmental and animal-rights activist. His ex-girlfriend Isabel Lucas is a dolphin-rights activist, and it would make sense if she had been the one to get his interest started in animal rights. Adrian is also the host of Planet Green's Alter-Eco series, which is mostly about environmental concerns, but has some animal rights stuff thrown in. All in all, you'd expect a guy like that to be able to answer simple questions about how his involvement in these causes began. Not so much. Unless this is all a massive joke – in which case… haha, is it funny when people think you're an idiot?
Adrian Grenier seems a bit confused when it comes to reality. The "Entourage" actor told us that the 1984 Tom Hanks flick "Splash" turned him into an animal lover.

When we gently told him that, much like Santa, mermaids aren't real, Grenier responded, "Wait. Aren't mermaids animals? Whatever, they still count." In your dreams, buddy.
[From Gatecrasher]
So, just for fun, I googled "Are mermaids real?" Dude. Nearly a million hits. They are image results too – including this image of some kind of petrified merman, I think. I also think mermaids have become some sort of sexual fetish, judging from some of the other images. Not to be crass, but how would that sexual fetish work again? Oh, wait. The legend is that mermaids have all of their parts in tact when they come to land, right? Something like that. As for Adrian… well, I just hope he was joking around or drunk. Fingers crossed.
Adrian Grenier is shown shirtless on 7/23/09 Credit: Jeff Daly/WENN.com and at the opening of Entourage: Bungalow in Miami later that day. Credit: Johnny Louis/WENN.com.